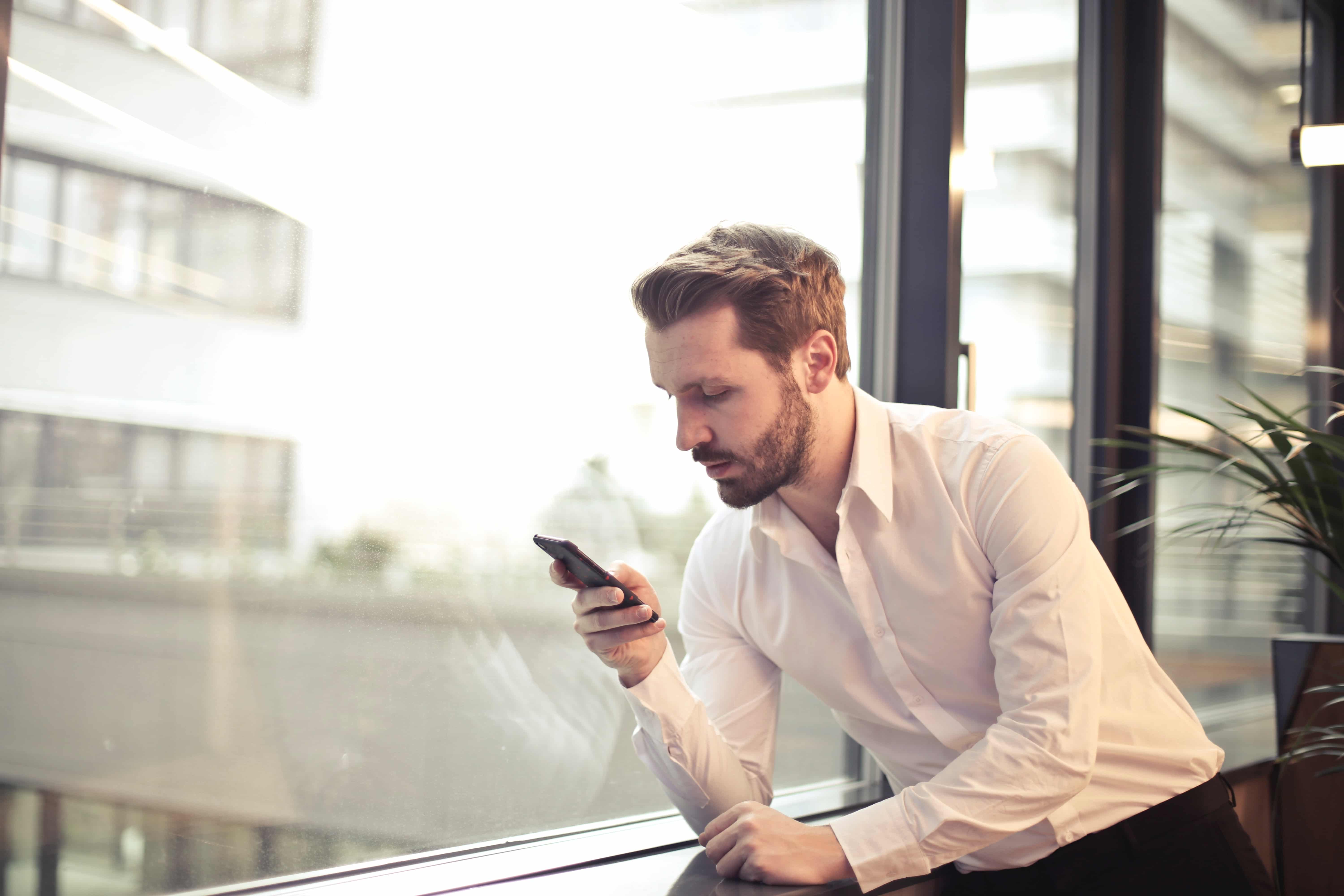 Careering
Career briefs
CERIC launches new book on how career theory informs practice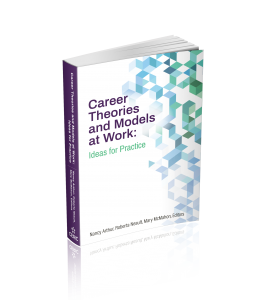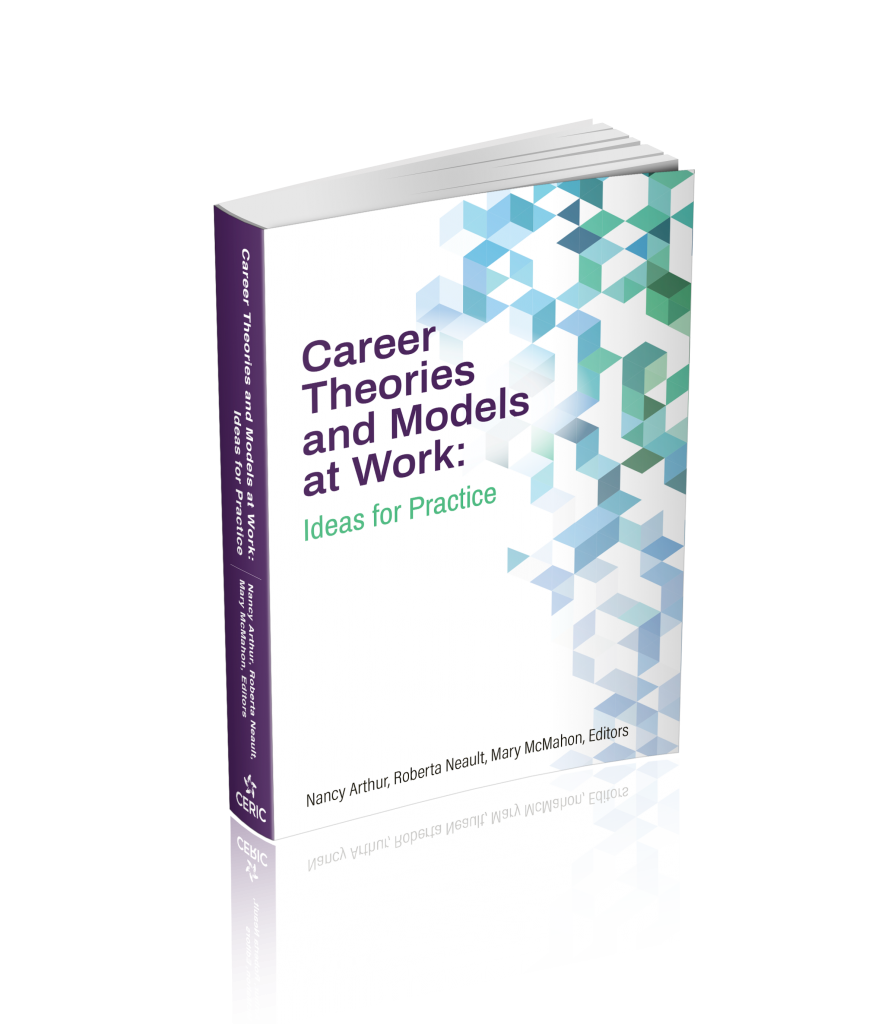 Career Theories and Models at Work: Ideas for Practice is a collection of contemporary and emerging career development theories and models that aims to inform the practice of career development professionals around the globe. The book was published by CERIC and edited by Dr Nancy Arthur, Dr Roberta Neault and Dr Mary McMahon. It has 43 chapters on the theories and models that define the practice of career development today, with contributors from four continents and nine countries.
Career Theories and Models at Work provides practitioners with a tangible resource they can use to develop theory-informed interventions. It is also anticipated to be used as a text for undergraduate and graduate courses in career counselling.
The publication is available in print and e-book via Amazon and Chapters.Indigo.
Learn more about Career Theories and Models at Work at ceric.ca/theories.
Students face barriers to work-integrated learning opportunities, HEQCO finds
A report from the Higher Education Quality Council of Ontario (HEQCO) observes that student demand is rising for work-integrated learning (WIL) experiences, including co-op, internships, applied research projects, field experience and service learning. Many options for students are oversubscribed.
However, certain students still face barriers to participation in WIL. The report argues more could be done to increase the participation of first-generation, Indigenous and other minority students in WIL programs. It suggests one way to increase participation is to have faculty champions of WIL opportunities to promote them to students. Managing student expectations through consistent messaging is also important, HEQCO says. The report also notes that institutions must be prepared to help students with time and financial pressures they may face when taking part in a WIL program.
Check out the full report at heqco.ca.
NEADS releases report series examining experiences of graduate students with disabilities
The National Educational Association of Disabled Students (NEADS) released several reports this past fall as part of the Landscape of Accessibility and Accommodation for Post-Secondary Students with Disabilities in Canada national study, which was supported by CERIC and other organizations. The reports are based on a detailed analysis of the 2016 Canadian Graduate and Professional Student Survey. They include:
A Snapshot of the Experiences of Graduate Students With Disabilities Who Identify as Aboriginal
Graduate Students With and Without Disabilities: A Comparison
Comparison of STEM and Non-STEM Graduate Students With Disabilities
Some notable findings from the reports:
Of the 2,327 participants who identified as having a disability, 189 self-identified as Aboriginal. This equates to 8% of the sample of students with disabilities.
In the comparison of graduate students, the most common type of disability was mental health (43%); the least common was autism (3%).
Several demographic differences were found among graduate students with disabilities in STEM and non-STEM disciplines in terms of: age (students in non-STEM were typically older); marital status (more students in non-STEM were married); and number of children (more students in non-STEM had children).
Read the reports at neads.ca.
New CareerWise, OrientAction websites offer modern career development content and learning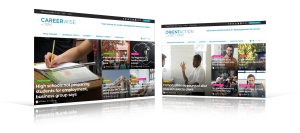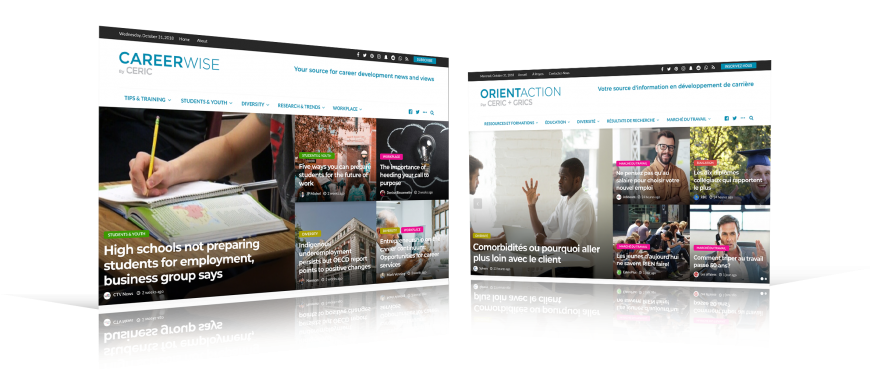 At the end of November, CERIC replaced ContactPoint with the new CareerWise website, Your source for career development news and views, and also launched a brand-new OrientAction, its French sister site. The new sites reflect the evolving ways that people find and interact with information online. They feature relevant and thought-provoking articles on education, skills, counselling, employment and the workforce from a variety of publications. CareerWise and OrientAction also feature original perspectives from experts and community voices as well as round-ups of popular resources and events.
The new websites site build on the popularity of CERIC's weekly content curation newsletters (CareerWise Weekly and OrientAction En bref), which were given a refreshed look.
Visit careerwise.ceric.ca and orientaction.ceric.ca to learn about the latest in career development, sign up for our newsletters or contribute a blog.
OECD report reveals findings on Indigenous employment in Canada
The report, Indigenous Employment and Skills Strategies in Canada, finds Indigenous underemployment persists, with Indigenous peoples still facing numerous barriers. The report states that Indigenous people are more likely to be in lower-paying jobs such as teaching, retail or social work. They are significantly under-represented in management, business and finance.
However, the OECD report also points to some positive changes. It finds skills-training programs are most successful when they are delivered and managed by Indigenous people for Indigenous people. The report also notes several municipalities have strategic policy frameworks targeted to local Indigenous populations, with city mayors meeting with communities to help build trust.
Read the report at oecd.org/canada.
TD Ready Challenge awards grants to organizations preparing for the future of work
Ten organizations were awarded $1 million grants through the TD Ready Challenge. The grants were given to organizations offering solutions in the areas of change identified by the Ready Commitment: Financial Security, Vibrant Planet, Connected Communities and Better Health. Among the winners:
ACCES Employment – providing immigrant women with training, employer connections and experiential learning to help secure and retain competitive employment in programming and cybersecurity
Woodgreen Community Services – helping mid-career participants achieve financial stability and sustainable employment through its accelerator program
Canada Learning Code – offering hands-on, accessible learning for mid-career individuals to increase their digital literacy and technological knowledge in order to thrive in a rapidly changing job market
View the other winners at td.com/readychallenge.