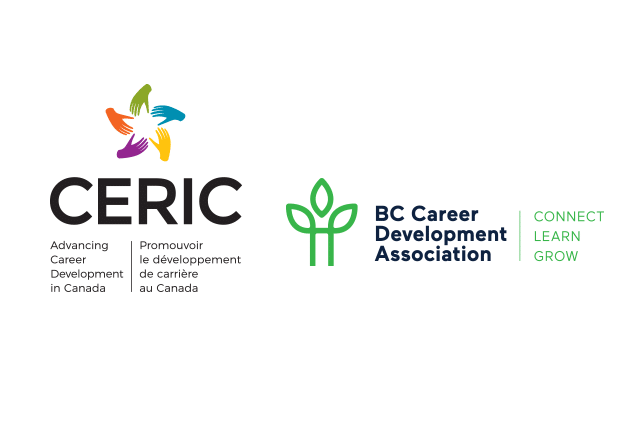 2019
Trauma-informed career development is the focus of new webinar series
CERIC is pleased to be partnering with the BC Career Development Association (BCCDA) to offer a 3-part webinar series – Trauma-Informed Career Development: How to Recognize and Effectively Respond to Trauma in Your Practice with Trauma Counsellor Seanna Quressette.
As more clients come to career services with a history of trauma, it is essential that career practitioners have the tangible tools to work effectively with these individuals. This webinar series will present strategies for career practitioners to create a trauma-informed practice in their service delivery settings.
Webinar #1: Impacts of Trauma on Career Development Thursday, June 6, 2019 | 12:00 pm – 1:00 pm ET
Webinar #2: Defining Trauma-Informed Career Development Practices Thursday, June 13, 2019 | 12:00 pm – 1:00 pm ET
Webinar #3: Trauma-Informed Strategies for Career Practitioners Thursday, June 20, 2019 | 12:00 pm – 1:00 pm ET
Quressette is a trained Trauma Counsellor who also has over 30 years of experience in the career development sector. She is the Co-ordinator of Continuing Education at Douglas College Faculty of Child Family and Community Studies and is a private practitioner. She has worked with clients in private practice, in public programs and through post-secondary education. Quressette presented to a packed house on Trauma-Informed Career Development Practice at the Cannexus19 National Career Development Conference and received top ratings.
The cost for the full series is $159. A discount is available for BCCDA members.
CERIC partners with associations and organizations across Canada and beyond to present webinars that offer timely, convenient and affordable professional development. Previously, CERIC has worked with the Canada Professionals of Canada, New Brunswick Career Development Association, Career Development Association of Alberta, Ontario Association for Career Management, Canadian Association of Career Educators & Employers and Nova Scotia Career Development Association.