Careering
Principles in Action: Change is inevitable in career development. Fear of it shouldn't be
Chris Callanan
With a goal of bringing greater clarity and consistency to our national conversations about career development, CERIC developed a set of "Guiding Principles of Career Development" that have been enthusiastically embraced across Canada. These eight Guiding Principles are intended as a starting point to inform discussions with clients, employers, funders, policymakers and families.Each issue of Careering features a Guiding Principle "in action," exploring how a career professional is applying a Principle in practice.
Guiding Principle: Career development is dynamic, evolving and requires continuous adaption and resilience through multiple transitions.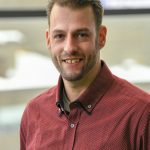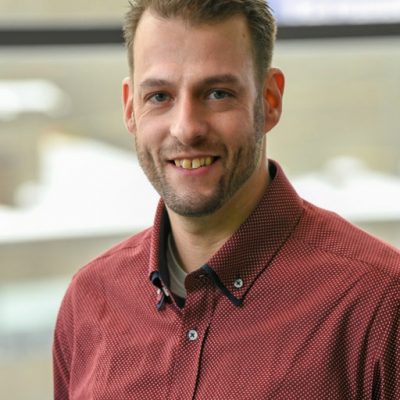 As career development practitioners (CDPs), we work with individuals primarily at key transition points in their lives. This can include job loss and relocation as well as the desire for a change. Our role is to empower clients to make sustainable choices, aspire to goals, and identify their strengths and weaknesses. This process is unique to each client and can produce many varying results. As CDPs, we work with our clients to guide them down this path and the twists and turns that go along with it to reach the end goal of sustainable employment. I help clients learn to embrace opportunities by recognizing that personal growth comes from change.
Embrace change
People are affected by and interpret change in different ways. As a CDP, I often meet individuals whose resumes state that they "love change" and "enjoy new challenges." However, a new dynamic in their previous or current employment is often what led them to my office in the first place. When this is the case, I find it helpful to have the client define what they like and don't like about change. I also explain to clients that this self-knowledge helps them better understand what is happening around them. This allows them to identify any barriers that may get in the way of embracing change. Clients can then apply this objective self-knowledge to examining and strengthening their resume.
When clients are struggling with transition, whether it be job loss or having to move into a completely new sector, I also respond to them with empathy. I tell them that I understand change and uncertainty can be scary and unnerving, but it can also create opportunities for personal growth and development. I share that embracing change is what led me to my current career; had I not embraced it, I would have been on a very different path. After spending the bulk of my career within the retail sector, the company for which I worked was facing a complete closure of all stores. During my job search, an opportunity to work within the career development sector presented itself. I embraced this change and this transition has been key to my career. Sharing my story allows the client sitting across from me to see that I have also faced change and used it to move forward.
Learn from experiences
The skill of learning from one's own successes and failures is also a key component of thriving amid transition. Sometimes, a shift in mindset can be what's needed to have a clear understanding of the situation. This shift can be seen in the client building upon their self-knowledge to better understand what caused them to arrive at this new turn in their career path.
I guide clients through a reflection of their entire work history. Working in a resource-based community, I often meet with clients who are being laid off after holding a long-term position due to changes in labour market conditions. Clients share that their work is their life and it is who they are. This can be a difficult process for clients to face.
I can recall one client who was displaced by a workplace injury after 30 years of working for a forestry company. After many conversations, it became clear that this client had a passion to teach his trade to others. We worked on having this client apply to a local college as a part-time trades instructor. Allowing the client to share his journey helped me determine how to best offer support and assistance.
Be resilient and adaptable
As this Guiding Principle of Career Development asserts, change is inevitable in career development. The ability to embrace it exemplifies a resiliency that many employers look for in potential hires. Adaptability and flexibility are integral to this.
Adapting to a change at a workplace could include gaining new skills, using a previous skill set in a new way or learning to appreciate constructive criticism. More significant events such as a major health incident, workplace injury or job loss can require more intensive adaptations such as physical, mental and financial shifts. It's at this point that the ability to become resilient and learn from the process comes into play. We cannot control everything in our lives, but we can control how we react to it. Being open-minded when they are pushed out of their comfort zone helps with clients' personal growth.
To help clients build resiliency, I encourage them to adopt a growth mindset, wherein they learn from their mistakes and take the necessary actions to correct them. To do so, I guide them through a reflection on these questions:
What employment goal are you working toward?
How are you going to achieve it?
What do you need to do next to move forward?
As CDPs, if we take time to ask clients these questions, we will see greater engagement and a willingness to strive further. This critical-thinking exercise will better equip clients to face future challenges with perseverance and resiliency.
Facing the future
Career development is dynamic, evolving and requires continuous adaption and resilience through multiple transitions. It is my experience that the jobseekers' path from job loss to gaining employment can be ever-changing, and learning to embrace challenges, evolve and be ready to face what comes next are skills that should be encouraged and developed. A growth mindset is one of the most valuable things a client can bring to the process.
Chris Callanan is the Regional Manager for Employment Services at North Island Employment (NIEFS), a BC-based, award-winning not-for-profit workforce development organization. He brings a diverse background in leadership and human resources roles to NIEFS, allowing him to foster meaningful and valuable relationships in his community with clients and employers alike.