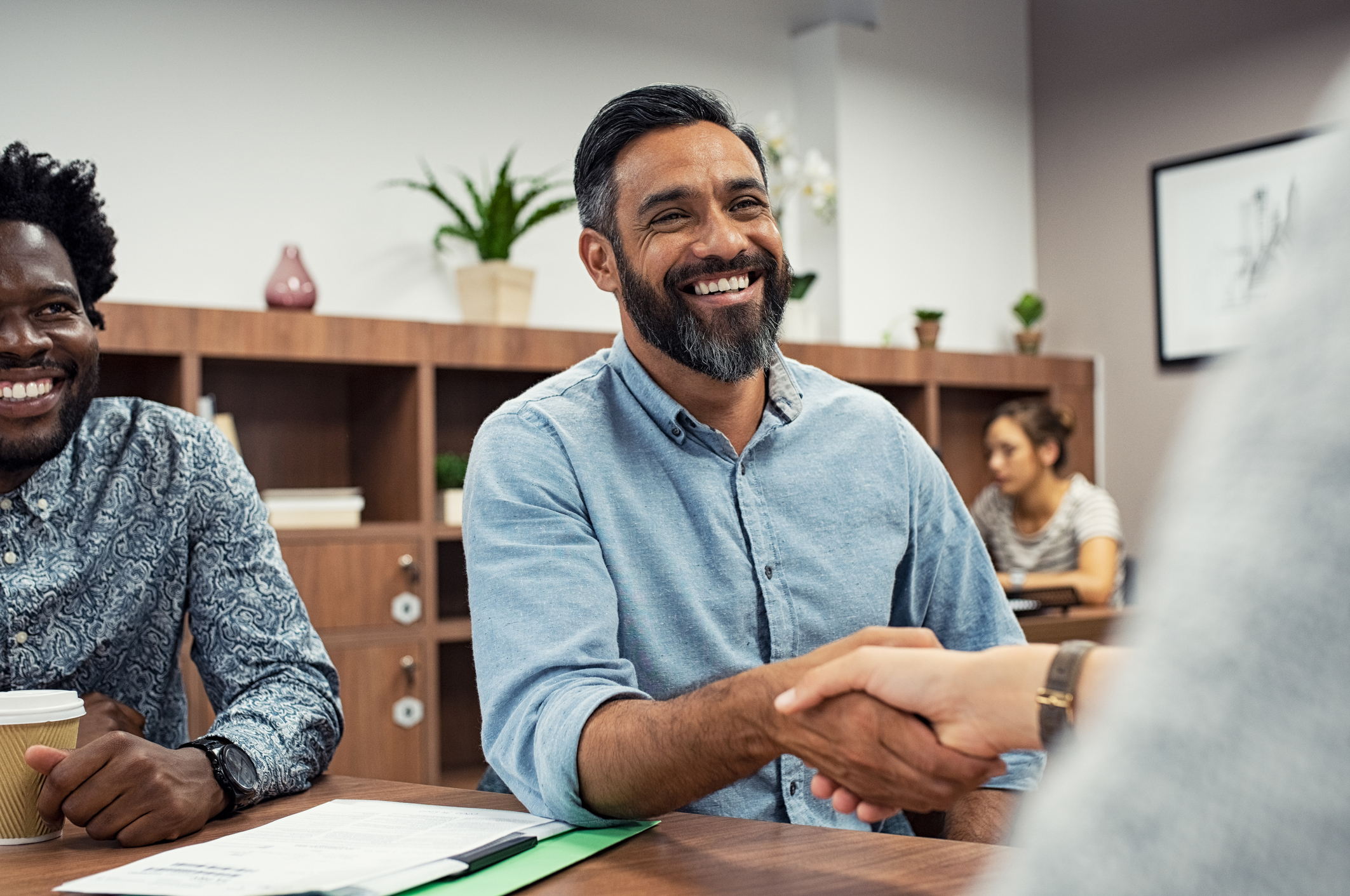 2019
CERIC guide will address impact of career development practice on client mental health
CERIC will publish a book in the new year that makes the case that career development practice is a mental health intervention, and provides skills and strategies to support career development practitioners in their work. Written by Dave Redekopp and Michael Huston, Strengthening Mental Health Through Effective Career Development: A Practitioner's Guide explores how practitioners do far more than help people prepare for, enter and navigate career pathways – they change people's lives in ways that improve mental health and overall well-being. This resource will launch at the Cannexus20 National Career Development Conference in January and be available for purchase or free download.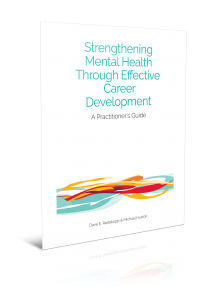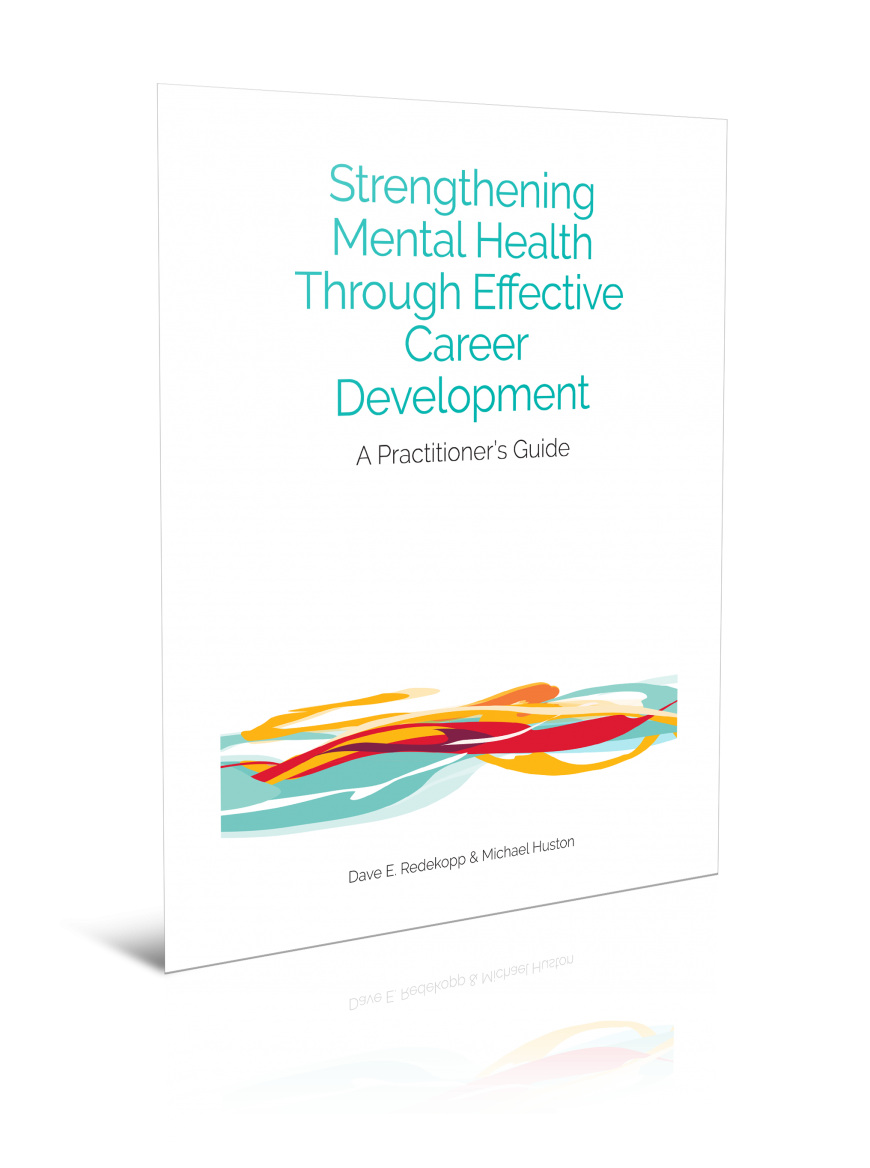 Based on a CERIC-funded research project with international partners Life-Role Development Group Ltd., Simon Fraser University and Career Education Association of Victoria (also known as Australian Centre for Career Education), the guide shows ways to connect career development services to clients' mental health concerns while clearly working ethically and within the boundaries of their role and competence. Practitioners will be equipped to improve their career development services, broaden their view of client concerns to include well-being outcomes as part of a whole-person approach to career/life planning, and strengthen their collaboration with healthcare service providers. The authors also emphasize their focus is mental health, not mental illness, and address this distinction in the book.
In the wake of a global mental health movement involving organizations, schools, post-secondary institutions, managers, employees and parents, the guide encourages career development practitioners to recognize that they have always influenced mental health in their work; the big changes are in understanding and communicating the value of career development intervention and its role in supporting positive mental health.
"As a career development practitioner, we know you have watched many clients or students transform. They came into your service or classroom lethargic, emotionally flat, tentative, and reactive. At some point – maybe while reviewing their strengths, clarifying their preferred future, researching work possibilities on a career website, job shadowing, learning how to study, or working through their résumé – something big happened," Redekopp and Huston write in their introduction.
"Perhaps they found their footing on a career pathway, became more comfortable in their own skin about who they are, recognized that there were many potential places in the work world for them, or learned a strategy to help them cope with the things in life coming at them. You may not even know what the trigger was, but you know someone who was languishing is now taking life on, seeing meaning in what they are doing, seeing clearly who they are, and feeling hopeful about their ability to handle the future."
The guide will support career practitioners to:
Consider the mental health impact of their services
Be intentional about the mental health impact of their services
Improve the mental health impact of their services
Evaluate the mental health impact of their services, and
Communicate the mental health impact of their services to relevant stakeholders, including policy-makers
The book has been written primarily for those who see themselves as career development practitioners, namely those who help clients or students, 1-to-1 or in groups. This includes academic advisors, career coaches, guidance counsellors, employment specialists and human resources practitioners working with a broad range of clients. Additionally, the book is intended to be of use to the supervisors and managers of career development practitioners, particularly those responsible for service evaluation, fund development, community engagement and service marketing. Researchers and academics will also find a robust and testable model of career development and mental health relationships as well as descriptions of specific interventions to better achieve positive mental health outcomes within career development practice.
Based in Edmonton, author Dave Redekopp is the national award-winning President of Life-Role Development Group Ltd. He has devoted more than 30 years to the development of better career development and workplace concepts and practices. Most recently, his research has focused on the links between career development and mental health. Co-author Michael Huston is a long-standing associate at Life-Role Development Group as well as a career development practitioner, and Associate Professor and Counsellor at Mount Royal University in Calgary. His research interests include adolescent stress and coping, career development as mental health intervention, and counsellor and career development practitioner education and training.
Advance praise for the book is coming from career development luminaries and mental health experts, including Mark Savickas, David Blustein, H B Gelatt, Norm Amundson, Denise Bissonnette, Bill Borgen, Kris Magnusson, Roberta Neault, Pete Robertson and Dr Joti Samra. The book has also received support from Knowledge Champions: Ryerson University, Wilfrid Laurier University, Australian Centre for Career Education and Simon Fraser University. Thanks to their backing, each delegate at CERIC's Cannexus conference (January 27-29, 2020 in Ottawa) will receive a free copy. The book is expected to be available for pre-sales in early January via Amazon and Chapters.Indigo in both print ($28.95) and ebook ($19.99) formats. A free pdf will be offered for download after the launch.
Redekopp and Huston will be presenting a session at Cannexus, on Monday, January 27, 2020, on "Career Development & Mental Health: Coping Becomes Hoping." The session will dive into the content of the new guide and address how career development processes bolster well-being.