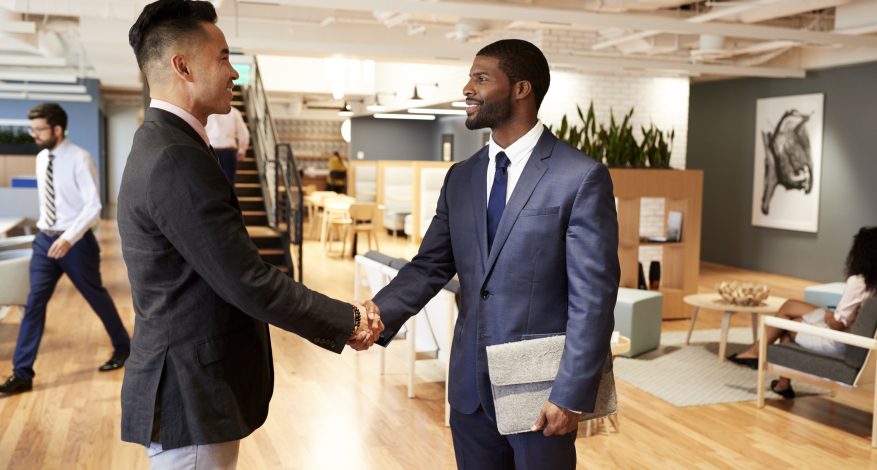 Careering
Modern ethical dilemmas for career professionals
Complex ethical scenarios clients and students may present, and considerations for practitioner response
Amy Smith
As the complexity of the world of work increases, so do the possible ethical dilemmas that career development professionals face. The decisions and practices of employers and HR professionals, jobseekers and career practitioners all collide in the ethical landscape of the labour market. Resources such as the Canadian Standards & Guidelines (S&Gs) Code of Ethics, the Canadian Association of Career Educators and Employers' (CACEE) Competency Framework and provincial career associations' codes of ethics are essential to a foundation of ethical practice. However, preparing for complex ethical scenarios by reviewing them ahead of time is a proactive way to develop ethical responses and practices and help others do the same (Pawlukewicz & Ondrus, 2013). The following dilemmas provide resources and options for building and enhancing professional ethics competency.
Accommodation in the interview process
Jobseekers with disabilities may need to request accommodation in the hiring process or on the job. For instance, clients who are hard of hearing may have difficulty in group meetings; clients with autism may struggle with phone interviews due to the lack of visual cues that help them interpret meaning; a client with mobility issues may need to ensure they can access the on-site interview. Brendan W. Dawes of Toronto-based Singleton Urquhart Reynolds Vogel LLP, explains the legal concept of duty to accommodate:
"It is a common misconception that an employer's duty to accommodate only arises after the formation of the employment relationship. In fact, a prospective employer may also have a duty to accommodate a job applicant in the course of the interview and application process. The duty to accommodate is rooted in the protections afforded to all Canadians by human rights legislation, and those protections extend to jobseekers who are denied the opportunity to meaningfully participate in the job application process as a result of a disability."
According to CACEE's (n.d.) Competency Framework, ethical practice requires career professionals to maintain "a sound understanding of employment legislation related to the recruitment, on-boarding and integration" of students and clients in the workplace. While career development professionals should respect the boundaries of competency and ensure they do not provide legal advice, they should be prepared to direct clients to human rights legislation and foster client autonomy. Clients who may need accommodations in hiring could:
Request accommodation when offered an interview. The benefit here is the jobseeker may be better able to engage in the interview process. The downside is they may be refused accommodation, and possibly have the invitation to interview rescinded. If accommodation is refused, they can inform the employer of duty-to-accommodate principles to persuade the employer to reconsider.
Try to overcome their barrier to access without requesting accommodation. In this scenario, the client does not disclose their disability or become exposed to potential discrimination. If they are not able to pass an interview phase due to barriers associated with a disability, their morale can suffer.
When I encounter situations where a jobseeker is refused accommodation, I inform them that it is possible to take further action through the provincial human rights complaint processes and direct them to those resources.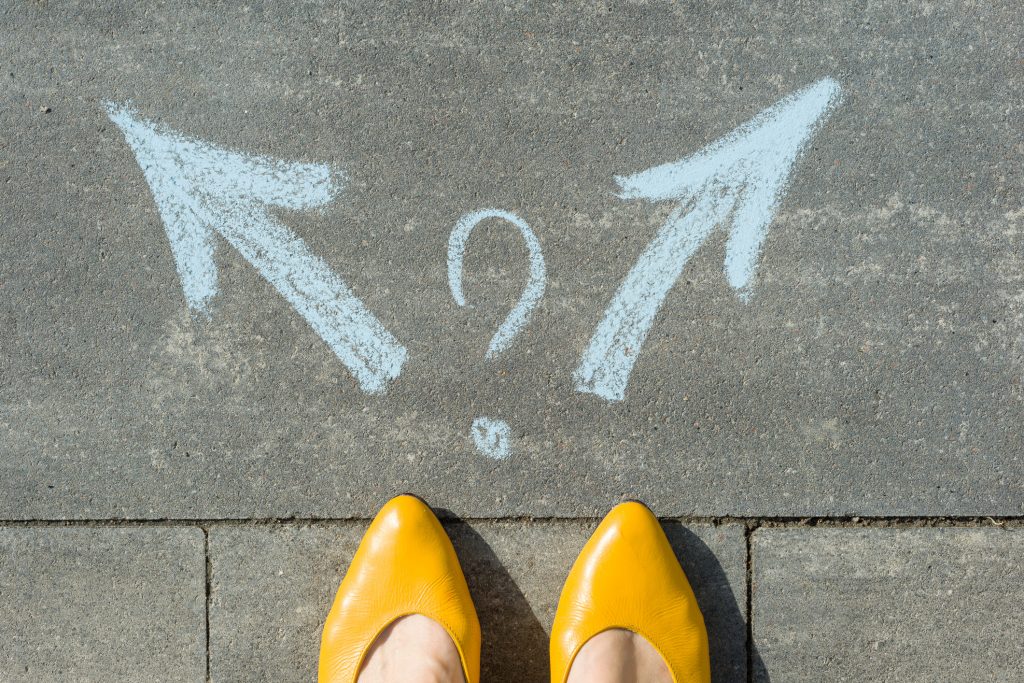 Juggling multiple offers
The pressure for jobseekers to buy time on a job offer while waiting to hear back from another employer or decide between offers can be daunting. Balancing personal interests with professional integrity and industry reputation is a dilemma that comes up repeatedly.
The Canadian Standards & Guidelines (2014) includes a Code of Ethics that outlines an ethical decision-making model. The first step is identifying whether an ethical dilemma exists. In this scenario, ethics comes into play in employment communication and employment contracts.
If a client has received an offer and needs more time to hear back from another prospective employer, they may wish to disclose their circumstances to the employer. It is never advisable for the client to mislead an employer with false statements, but they can choose what to disclose in asking for more time. An employer may refuse to grant an extension and compel the jobseeker to accept or decline.
A client may consider accepting the offer in hand and then back out if they receive a better offer. An employment contract is a legal document, and career professionals must take caution not to represent themselves as legal advisors. Some occupations are subject to specific provincial or federal regulations; the client should research what recourse an employer could pursue if the candidate breaks the contract. Even if an employer does not pursue legal action, the reputation of the jobseeker could be damaged with that employer and in the professional community. There are many cases where an open and tactful conversation with an employer, even in the case of signed employment contracts, yields no ill will among parties. Coaching a client to act in good faith and maintain sincere and honest communication in this dilemma will help them navigate it with their own sense of integrity.
Resume 'whitening'
Career development professionals are asked regularly whether people should "Anglicize" or "whiten" their names for jobseeking purposes. The unsettling truth, according to academic research, is that this practice does increase a jobseeker's chances of getting an interview (Kang, DeCelles, Tilcsik, & Jun, 2016). When asked by a client whether changing their name can help their job search, a career development professional may feel conflicted in disclosing this data. If they do, a client might choose to adopt this approach to increase their responses on applications. The inherent risk is that by obscuring their race or culture, jobseekers are conforming to the discriminatory practices of the job market.
One component of the S&Gs is examining the risks and benefits of alternative actions. Other ways jobseekers sometimes alter their resumes to avoid discrimination are to omit details that indicate racial ties, such as membership or volunteer work with racially or culturally specific organizations or adding interests or activities that fit with the dominant culture (Kang et al., 2016). Based on their personal biases, a career practitioner may be tempted to condemn this practice as unethical and suggest clients connect with employers with good reputations for diverse hiring. Or, they might encourage this practice to help the jobseeker get better results.
The BC Career Development Association's (BCCDA, 2019) Code of Ethics urges career professionals to "Respect the right of each client to be an individual in all respects, as to personal tastes, moral and social values." Fostering the client's individual decision-making in all ethical dilemmas is crucial for career development professionals. They should present options and respective risks and benefits in a non-biased manner that puts the client's autonomy first.
Delivering service equally, despite unequal barriers
Everyone needs support in their career development, but some individuals face more obstacles than others. Some CDPs might notice they spend more time or give more access to services to some clients based on their apparent need. This might materialize as an extra 30 minutes of appointment time here and there, providing less of a coaching approach and more "hands-on" guidance to some. On the surface, this approach can seem to be equitable – proportional service to need. I began my career as a career development practitioner with that belief, but no longer hold it. This can undermine an individual's autonomy and give subjective special interest to some clients over others, without allowing them to make decisions about how much support they need. The key to supporting clients in these scenarios is to respect their autonomy.
Helping clients develop their sense of ethical decision-making requires that career development professionals assess and build their own competency in this area. The CACEE Competency Framework provides specific language around how to assess whether you are building, enhancing and mastering your ethics competency. Consulting with other colleagues and keeping engaged within the career development community is an important part of gathering perspectives and resources to ensure your ethics competency is continuously recalibrated.
Amy Smith is a Career Specialist working at the BCIT Student Association in the Greater Vancouver area. She is also a member of the CACEE Competencies Ambassador Team.
References
British Columbia Career Development Association (BCCDA). (2019). Code of ethics. Retrieved from bccda.org/membership/code-of-ethics
CACEE, (n.d.). CACEE Competencies. Retrieved from https://bit.ly/35l9a0v
Canadian Standards & Guidelines for Career Development Practitioners (S&Gs). (2014). Code of ethics. Retrieved from career-dev-guidelines.org//wp-content/uploads/2011/11/Doc-10-CODE-OF-ETHICS1.pdf
Kang, S. K., DeCelles, K. A., Tilcsik, A., & Jun, S. (2016). Whitened Résumés: Race and Self-Presentation in the Labor Market. Administrative Science Quarterly, 61(3), 469–502. doi.org/10.1177/0001839216639577
Pawlukewicz, J., & Ondrus, S. (2013). Ethical Dilemmas: The Use of Applied Scenarios in the Helping Professions. Journal of Social Work Values & Ethics, 10(1), 2–12. Retrieved from https://bit.ly/2sqfy80