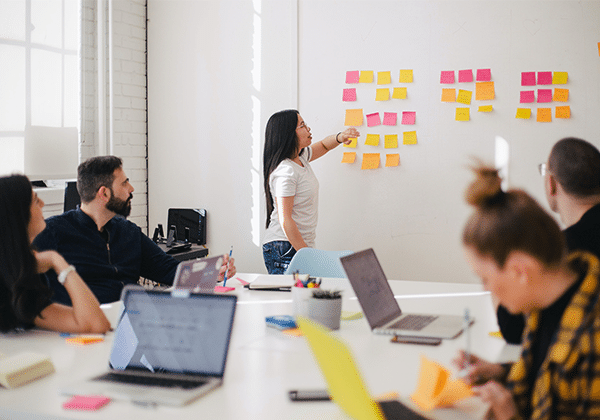 2020
Request for Proposals on value of career development within experiential learning
The need to effectively bridge the gap between the classroom and the world of work has ignited interest in experiential learning. CERIC is issuing a Request for Proposals (RFP) to invite interested resource developers to submit a detailed proposal on the linkages between experiential learning and career development. In particular, CERIC's interest in this project is to develop an easily accessible resource that supports building reflective practice for career development into an experiential learning program for anyone currently delivering or considering delivering such a program.
There is growing optimism that experiential opportunities will introduce learners to the notions of work and the workplace, and in turn expose them to a variety of skills development opportunities. Yet, with a recent proliferation of experiential learning opportunities available at all levels of education as well as outside formal education, it is not clear how programs are connecting experiences to career management skills, specifically combining direct experience with focused reflection. Understanding what elements of reflective practice are beneficial to career development success may be valuable to learner, education at all levels, employers and community alike.
The purpose of this national initiative is to:
gain a better understanding of the intersections between career development and experiential learning;
determine how and where gaps can be best filled;
develop an easily accessible resource that supports building reflective practice into an experiential learning program and facilitating (greater) awareness of using such practices to enhance EL for the career management of program participants; and
highlight the beneficial value of reflective practice inherent in career development, how this can enhance the intrinsic value of experiential learning, regardless of setting, and how this can be incorporated into current programs.
Deadlines for this RFP are as follows:
Request for Proposals released: May 4, 2020
Intent to submit: June 12, 2020
Proposal deadline: August 6, 2020
Anticipated Award of contract: October 15, 2020
Project initiation: Late October, 2020
To learn more about the Scope of Work, Target Audience, Deliverables, Budget and Duration, and Eligibility Requirements, please download the RFP. For any inquiries, please contact CERIC Executive Director Riz Ibrahim at riz@ceric.ca.