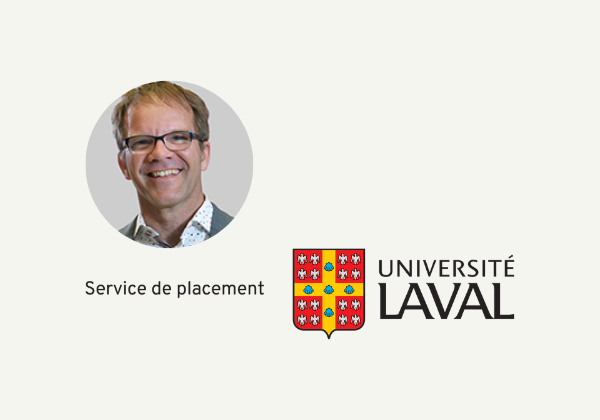 2020
Laval University's André Raymond appointed as Chair of CERIC Board
CERIC is pleased to announce André Raymond, CRHA, as the new Chair of its Board of Directors for a two-year term. Raymond, Director of both Career Services and Continuing Education at Laval University in Quebec City, will lead the Board in delivering on CERIC's mission to advance career development in Canada. A national charitable organization, CERIC has two strategic mandates: promoting career development as a priority for the public good, and building career development knowledge, mindsets and competencies.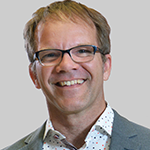 As a human resources expert, Raymond brings more than 25 years' experience in recruiting, education and career management. He is an active member of the Ordre des conseillers en ressources humaines agréés du Québec (Quebec Board of certified human resources counsellors). He holds a master's degree in organizational development and a bachelor's degree in industrial relations.
"We are thrilled to welcome a new Board Chair who helps us to advance our engagement activities with francophone career professionals in all corners of the country," said CERIC Executive Director Riz Ibrahim. "We are also grateful to have many other volunteer leaders to shape and support these and other endeavours with CERIC."
Reflecting a cross-section of diverse career development leaders from across Canada, the members of the 2020/2021 CERIC Board of Directors are:
André Raymond, Laval University, Quebec City, QC (Chair)
Candy Ho, University of the Fraser Valley, Abbotsford, BC (Vice Chair)
John Horn, Vancity Credit Union, Vancouver, BC (Past Chair)
Cathy Keates, Queens's University, Kingston, ON (Secretary/Treasurer)
Lorraine Godden, Carleton University, Ottawa, ON
Darlene Hnatchuk, McGill University, Montreal, QC
Cynthia Martiny, Université du Québec à Montréal, Montreal, QC
Rosie Parnass, Coach and HR Consultant, Toronto, ON
Rob Shea, Memorial University of Newfoundland, St. John's, NL
Lisa Taylor, Challenge Factory, Toronto, ON
Sue Watt, Employment + Education Centre (EEC), Brockville, ON
Donald G. Lawson, The Counselling Foundation of Canada, Toronto, ON (Honorary Director – Ex-officio)
Bruce Lawson, The Counselling Foundation of Canada, Toronto, ON (Executive Officer – Ex-officio)
Members of CERIC's three Advisory Committees – Practical & Academic Research; Content & Learning; and Marketing, Communications & Web Services – have been appointed by the Board for the next year. Members of these committees play an important role in shaping CERIC's projects, programs and publications.
CERIC is a charitable organization that advances education and research in career counselling and career development, in order to increase the economic and social well-being of Canadians. We fund projects to develop innovative resources that build the knowledge and skills of diverse career and employment professionals. CERIC also annually hosts Cannexus, Canada's largest bilingual career development conference, publishes the country's only peer-reviewed journal, Canadian Journal of Career Development, and runs the CareerWise / OrientAction websites, providing the top career development news and views.