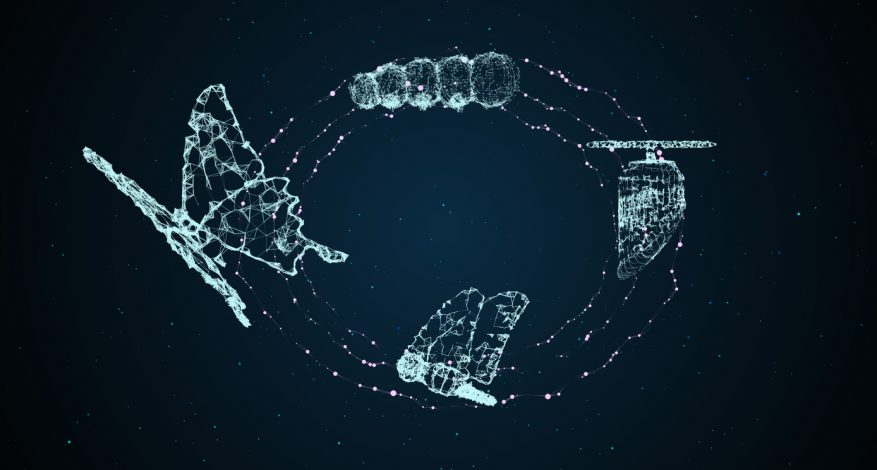 Careering
3 ways to transform your organization by creating a culture of continuous learning
The 70:20:10 model can help employees focus their learning and feel a sense of accomplishment
Katie Williams and Jessi Haley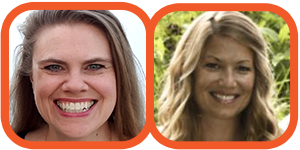 It's difficult for employees to find time for development. With increasing workloads, tight deadlines and the added complication of home distractions, employees are being challenged with finding new ways to work, improving their skills in current roles, and keeping up with technology and customer needs. Even with organizational support, employees often felt guilty about taking time to develop. Additionally, the vast number of learning venues and resources can overwhelm employees to the point of frustration, leaving them feeling lost, confused and ultimately losing motivation to develop.
To combat these challenges, employers should adopt the 70:20:10 model (developed by Michael Lombardo and Robert Eichinger), which asserts that 70% of learning should come from experience, 20% from interactions with others and 10% from instruction. This framework for learning and development can be applied to any business and can help employees focus their learning and feel a sense of accomplishment in their development.
We have applied the 70:20:10 framework by first looking at existing learning and development resources and aligning them to the model. As we identify gaps, we create and implement additional methods of development to ensure a robust learning culture. Use these three tips to help employees make time for learning and gain the motivation to develop.
1. Encourage on-the-job learning
Lombardo and Eichinger posit that most learning comes from experience. This experiential learning can take place in a variety of forms. We have found it is important to acknowledge the fact that development takes place at work every day. Work changes directions, technology changes and team members come and go, so employees are constantly adjusting and moving forward to meet demands.
Additionally, we have developed programs for both short and long-term development experiences for IT employees via gig and rotation opportunities. A gig-opportunities program allows employees with niche skills to share their knowledge with less-skilled individuals or teams on a short-term basis. This can be a one-time or minimal time commitment, depending on needs. For example, a software development team may need assistance with a written communication. Posting this as a gig opportunity allows that team to get the assistance they need while using the communication skills of another employee.
"We have found it is important to acknowledge the fact that development takes place at work every day."
A job rotation program provides employees with a three to 12-month rotation to another team to gain hands-on experience and build skills, which they can later share with their team. This also helps employees to be more competitive for future positions as they navigate their career journey.
Leaders can also give employees more challenging assignments, cross-train them to create a multi-skilled team and encourage innovation to enhance their skills. Innovation is a form of ongoing development as it challenges employees to think of new ways to do things. Innovation days can be used as dedicated blocks of time to focus on improving a product or service. This can be inspiring and is part of creating a growth mindset in your organization.
As an employer, it is important that you acknowledge learning from experience and make employees feel comfortable with this style of learning.
2. Create structured opportunities to learn from others
Twenty percent of learning should come from others. Social interactions and development relationships are critical for both individual and business success. So, it's crucial to foster an environment where employees can learn from others through mentoring, engaging in group conversations and leveraging feedback.
Creating a formal mentoring program can strategically develop an employee's skills and contributions to the organization's priorities. Additionally, employees can leverage the connections they make through mentorships to learn and share best practices for working virtually, increasing productivity and effectiveness.
---
Read more on employee career development:
Career development helps people and organizations thrive
Resources to support employee career management
Effective public sector career management serves all Canadians
---
Establishing book clubs and study groups is a great way for employees to commit to development through structured group learning and accountability. We have found that by forming these different types of group development opportunities, employees are able to leverage the perspectives of diverse groups of individuals across an organization, allowing them to build their network, learn from others and engage in valuable conversations.
Nurturing a culture of giving and receiving feedback is another technique to encourage employees to learn from others. Employers should create a structured feedback program where leaders are trained to provide clear and honest feedback. Formal processes and activities can be put in place for employees to obtain anonymous input from peers and business partners.
3. Provide supplemental learning that meets employee needs
Surprisingly, the 70:20:10 model asserts that only 10% of learning should be from instruction. Historically, learning has been focused on classroom training, self-study and virtual sessions. Now the focus is shifting to targeted skill development – via short sessions, articles and videos.
Employers should identify the top skills needed to move their company forward and provide a simple learning platform with a variety of media so employees know where to go and what to tackle. For example, if a top skill is for employees to enhance their communication skills, the employer could pull together valuable materials such as articles and videos into one location, such as a learning plan. Make sure the employees are aware that this is a priority skill and provide them with the learning plan options. To be most effective, encourage employees to reflect on how and when they learn best, ensuring they are selecting a method from the learning plan that works best for them.
We encourage employees to create a development plan and focus on "chunks" of development that advance their goals. This creates structure, transparency and a partnership between leaders and employees as they prioritize learning, eliminate distractions and work toward a common goal.
Employers can incorporate learning into the work day by scheduling team learning sessions, dedicating time during innovation days and encouraging individuals to block time. Finally, acknowledge that learning may take place outside of office hours. Be clear about expectations, available development resources and priorities.
The 70:20:10 model helps illustrate that learning happens in a variety of ways for both new and tenured employees. Employees are your most valuable assets. Providing them with opportunities to grow and learn on the job, from others and through instruction, increases employee morale, job satisfaction, engagement and company success. We have seen excitement for adoption of the model and acknowledgement of the variety of ways learning and development are occurring. Do not let your employees overlook the value they provide. The 70:20:10 model is impactful and will help you develop a culture of continuous learning in your organization. To effectively use the model, we encourage you to think about your company goals, identify the key skills that will get you there and use those to provide a developmental focus to employees.
Katie Williams and Jessi Haley have been developing employees for over 15 years and are passionate about helping others meet their goals. They are currently Career Development Advisors, specializing in IT professional development. Having created career counselling models and programs to support employees in their career journeys, they are fulfilling their mission to inspire and empower employees!