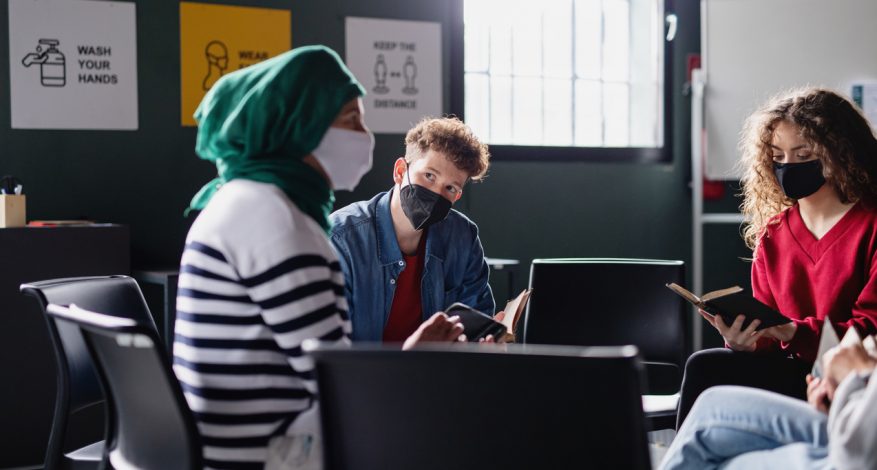 Careering
The hybrid future: Shifting employment services to meet client needs
ACCES Employment reflects on its digital transformation, and what it wants to bring forward – and leave behind – as service delivery continues to evolve
Manjeet Dhiman and Aimee Holmes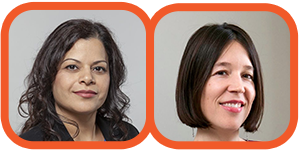 Like many other businesses, ACCES Employment had to respond quickly to the sudden and significant impacts of the COVID-19 pandemic. In fact, the employment services sector overall moved swiftly to adjust years of honed service delivery practices to align with public health restrictions and safety protocols.
The things that we took for granted were suddenly and significantly disrupted – foot traffic leading to new client intake, the spontaneity of collaboration among colleagues and the energy in a room when dozens of people interact at a networking or hiring event. As a community-based service provider grounded in human connection, it was a tremendous shift from the established norm of in-person service delivery. And yet, we did it.
Now, we are eager to begin envisioning the post-pandemic landscape of employment services. Unlike at the beginning of the pandemic, we now have more time and opportunity for thoughtful reflection and informed decisions. There are clear benefits to offering a hybrid model of employment services, even if it is not out of necessity. For some jobseekers, who have professional backgrounds and digital literacy, their ability to access our services is enhanced when they can learn remotely and on their own schedule. For other clients, who are seeking to re-enter the workforce after a gap in employment, who lack digital literacy or who have lower levels of English proficiency, they will often be better served through in-person career counselling and job development. In this article, we aim to contribute to the sector-wide conversation on how to create a hybrid model of employment service delivery.
---
More from this issue of Careering:
Geography matters: The value of place-based workforce development
Employer-engaged workforce development: Strategies to address sector shock
Increasing inclusion and engagement in virtual career workshops
---
Setting up for digital success
Prior to the pandemic, ACCES was already on a pathway to digital transformation. The technological capacity and infrastructure that we developed over a period of several years allowed us to quickly pivot to full online service delivery as the pandemic forced businesses across Canada and around the world into lockdown. Our ability to change and respond to the technological requirements of online service delivery enabled ACCES to continue supporting our staff and clients with little to no interruption. But by no means was this an easy endeavour.
The online capacity and infrastructure we developed in our offices needed to be resourced differently for remote delivery from home. The skills and technological acumen of a select team of individuals now needed to expand to all staff. We embraced a range of tools and systems to be able to meet with our clients and employers online. We adopted technology into all aspects of our business, not only in service delivery but also in program administration and organization-wide operations.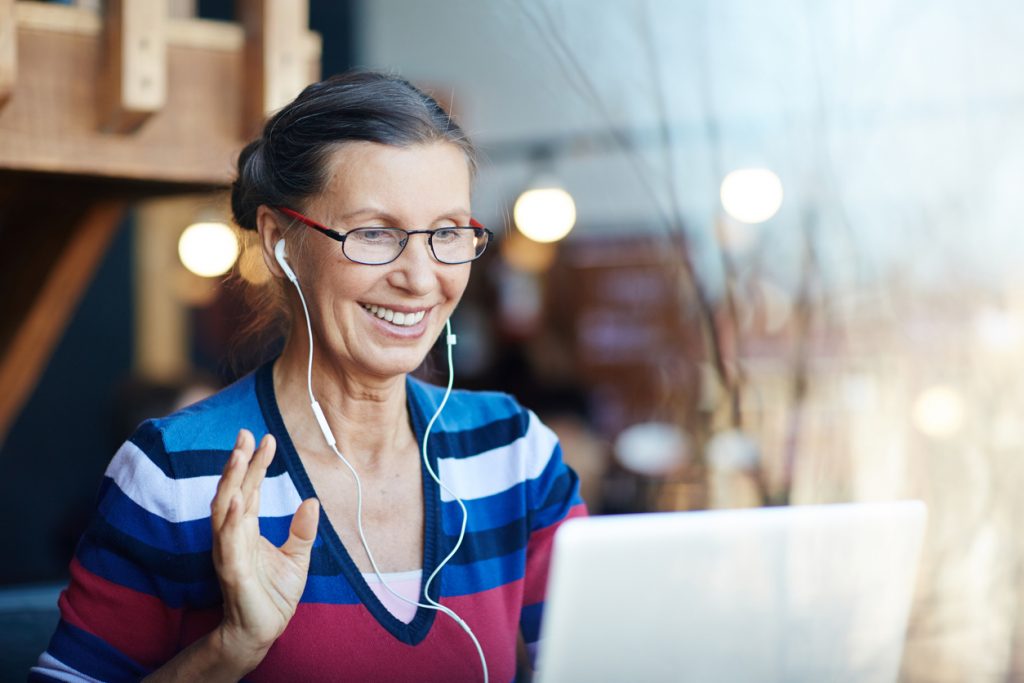 One tool we found particularly useful was a chatbot that we built and launched just before the pandemic hit. VERA (Virtual Employment and Resource Attendant) uses artificial intelligence to understand user inquiries and direct people to programs, register them for events and answer their job search questions. The chatbot is available 24/7, offers client-centred interaction and frees up staff time for more complex tasks. VERA has demonstrated to us how technology, used alongside traditional pathways to service, can help increase clients' access to services. Thousands of people have interacted with VERA, which indicates to us that clients are increasingly comfortable with this kind of technology, and appreciate – if not expect – the ability to self-serve online.
Reflecting on pandemic challenges
The pandemic has had a disproportionate effect on marginalized communities, front-line and essential workers. Our clients are predominantly newcomers, who lack professional networks in Canada and need orientation and introductions to the local labour market. If they sought to work in an industry that was hit with widespread layoffs due to COVID-19, their job search process has been more challenging. The pandemic has exacerbated the barriers faced by our clients who lack digital literacy and access to digital resources, including the internet or a computer.
Going forward, all of these factors need to be considered in our service planning and delivery. Approximately 80% of ACCES Employment's clients are newcomers to Canada, so a reduction in immigration numbers has moved us from a position of having consistent waiting lists to needing innovative strategies to connect with those who need our services.
To make informed decisions about how to evolve our services, we gathered input from our staff on the effectiveness of virtual delivery of each program component, from intake through to post-hire support. We have added related questions to the evaluation surveys that clients fill out at the end of our programs. The responses show that virtual services offer clear advantages for some clients, staff and employers. Clients save time and money accessing virtual services without commuting and arranging childcare. The flexibility for clients to participate on their own schedules by watching recorded sessions and engaging in e-learning is also an advantage. Employers that we work with have embraced virtual hiring events and found it easier to engage with our programs when they don't have to come to one of our physical locations.
On the other hand, clients and staff also identified limitations of a virtual approach. Some clients told us that they consider virtual hiring events to be less effective than those done in person. They have found it more difficult to interact with their peers and thus build their professional network in Canada. There are also clients who have simply not been able to access our services because they cannot get online. While our teams at ACCES Employment have worked hard to stay connected and improve their technology skills, many staff lament the lack of interpersonal contact, interactions with those outside of their team and ability to do creative brainstorming work.
Meeting future needs
To balance the needs and preferences of all stakeholders, ACCES Employment is creating a hybrid model of service delivery, where there will be a combination of virtual and in-person delivery. This will include live broadcasts of sessions, where some clients will be in-person and others will participate online. This will require us to examine best practices in engaging virtual attendees and determining the best set-up and equipment to ensure effective service delivery.
In addition, our post-pandemic hybrid model will provide greater options for clients, to ensure that all elements of our services can be accessed either in-person or online. This includes individual intake and assessment, job search support, mentoring, peer networking, workshops and follow-up support.
ACCES Employment's hybrid service model will capture many of the recommendations made in a comprehensive study conducted this year by the Settlement Sector and Technology Task Group, which emphasized the need to meet clients where they are in terms of digital literacy and typical online usage: "Organizations should not rely on any one specific technology, but create multi-platform, multi-channel communications strategies rooted in the actual use of technology by clients."
We look forward to opening our doors once again to serve our clients, especially those who face significant barriers to employment. There will be adjustments, both practical and psychological, for staff and clients as we return to in-office work. Our hybrid service delivery model will intersect with our hybrid work model for staff, which will be consistent with trends and expectations in the post-pandemic workplace.
In this article, we have shared some of the questions and considerations that we will take into account as we shape our programs and services in the coming months. If the COVID-19 pandemic has silver linings for the employment services sector, they would include the opportunity to deeply reflect on how we should be delivering services to meet the needs of our various stakeholders.
Settlement Sector and Technology Task Group recommendations:
Develop a roadmap to support organizational digital transformation.
Establish a common and sector-wide vision for digital literacy.
Establish a hybrid settlement service delivery lead at Immigration, Refugees and Citizenship Canada.
Establish baseline sector competencies.
Establish a national sector capacity-building approach.
Ensure sector nuances are taken into account.
Manjeet Dhiman is SVP, Services & Strategic Initiatives and Aimee Holmes is Director, Online Services at ACCES Employment, which serves 40,000 jobseekers annually. Services are primarily delivered through seven locations in the Greater Toronto Area, with some programming available to jobseekers across the province and pre-arrival programs for those who have been approved to land in Canada.