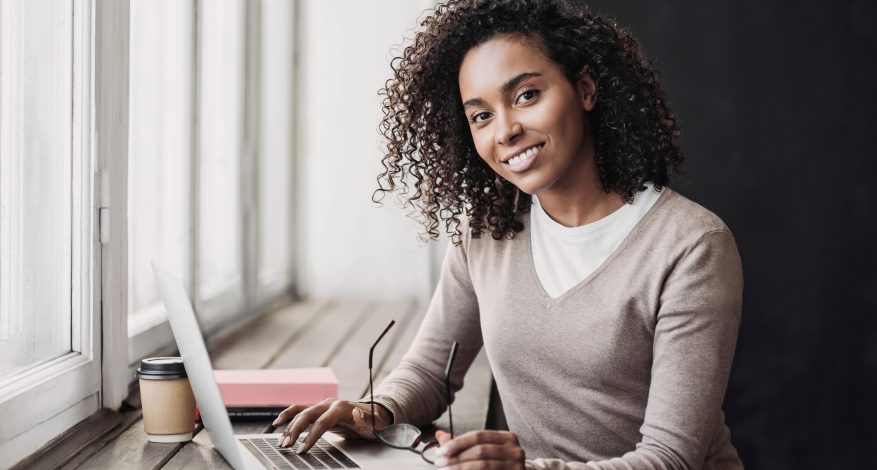 Careering
Cultivating career mindsets in graduate education
Dinuka Gunaratne, Trevor Johnson and Thomas Feth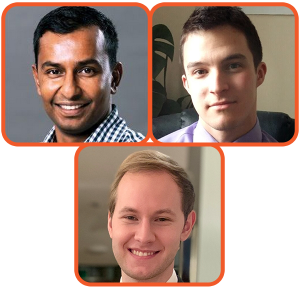 There are many reasons students choose to pursue graduate education. Some pursue advanced degrees as an avenue for cultivating their curiosity, interests and gaining knowledge. There are also those with a clear sense of direction who view graduate school as a means to success in a particular career. Others enter graduate school to find this direction.
However, students without clear goals are still expected to achieve, accomplish and produce as much as possible to compete with their peers. For this reason, success in academia quickly becomes the measure of success for a great number of students. Maintaining high grades, publishing research, and receiving scholarships and funding are all measures one could use to determine if they are succeeding. This degree-first (or credential-first) mindset is most often inadequate in assisting students once graduate school is over or nearing completion. The idea that there are specific "hoops" to jump through to complete a career – the same way that there are certain requirements when completing a degree – plagues the minds of many graduate students.
A more proactive way of viewing one's career is understanding that a career is made up of opportunities and experiences and is not confined to a formula. One degree can branch off into many career options, all requiring different assortments of the skills and strengths used to complete a graduate degree. This type of mindset allows for more rapid acclimatization to change, uncertainty and disruption – terms that have become all too familiar in our current reality.
As a student, cultivating a positive outlook on one's career can be energizing and give purpose to projects and tasks. This involves exploring mindsets through the lens of growth and development, in contrast to being fixed to the completion of standardized tasks (departmental seminars, candidacy exams, thesis defences, etc.). What many struggling graduate students need is support in cultivating a mindset that focuses on their career after graduate school in tandem with the completion of their degree program.
---
Read more
'You didn't just make pizzas!' Resume writing and career mindsets for WIL students
Client Side: You don't need an 'in-demand degree' to be successful
How mindsets helped two newcomers find their fit in career services
---
Developing a career mindset to deal with challenges
When guiding graduate students through their career development, exploring mindsets can be a helpful first step. Connecting and unearthing where they currently are can give insights into whether a student is ready to take action and dive deeper into strategizing and planning for their future. With the complexities that come with academia, a student's sense of self could conflict with the expectations around them. Many graduate students struggle with imposter syndrome and deep levels of anxiety around what it means to be successful.
One of the best ways to support these states of mind is to slowly introduce students to frameworks that situate and engage them in future possibilities. Design thinking mindsets introduced by Bill Burnett and Dave Evans at Stanford are examples of resources designed to encourage proactive thinking.
Cultivating curiosity
Curiosity is the building block of scholarship. Due to the very specific and niche nature of an academic investigation, students can lose perspective and the overall curiosity for their surroundings. We can remind students that it is their curiosity that probably got them into academia. This trait can be cultivated to encourage them to be more curious about career possibilities and help usher in connections, networks and career options.
Reframing the student mindset
When graduate students are faced with barriers, supporting them to reframe their thinking can help get them unstuck and move forward with confidence. For example, if a student is questioning their entry into graduate education, helping that student take part in a positive dialogue on the possibilities open to them can go a long way. Students have access to a variety of resources and support while in school. Simply being a student can be a powerful tool to connect with people as many professionals are open to supporting and connecting with students to help grow their network.
Taking action and working together
Taking the initiative to put things into practice is a core tenant of a design mindset. It is also incredibly useful when navigating the uncertainty that comes with graduate school and a career. Taking action to explore career possibilities while in graduate school can alleviate the sense of loss that is felt when thinking about what comes next. Students have many opportunities to take advantage of professional development programming, extracurricular and work-integrated learning opportunities offered by their departments, unit and university. Are they thinking about pursuing consulting as a career? Encourage their attendance at a student-run workshop connecting them to consultants. Do they want to build their communication and leadership skills? Maybe they can run for the board of a student group they are interested in. Taking advantage of active engagement opportunities is paramount to building skills that can last a lifetime.
Additionally, collaborative efforts often lead to better outcomes. Graduate education can be highly competitive and sometimes cause the dysfunctional belief that "I have to do everything on my own to be successful." Exploring career next steps and connecting and collaborating with colleagues, peers, staff and faculty can lead to generating many options and opportunities for exploration. Collaboration also creates hope and alleviates the well-documented loneliness felt throughout many students' graduate education.
Putting it into practice and acknowledging the time commitment
 To illustrate the aforementioned mindsets: imagine a student who is feeling lost as to what they can do after graduate school. They have lost their original excitement and energy for their area of study and are under pressure to complete the degree and figure out career next steps. They are also worried that being in graduate school has taken them too far away from the working world and that employers might think they are overqualified and under-experienced for work. Rekindling their curiosity, reframing their obstacles as opportunities, brainstorming and collaborating on actionable next steps could be transformative for this student. Grounding them through the process should help them navigate many of the uncertainties and challenges that will come along the way.
Every endeavour takes time and is a process. Acknowledging this can help reduce the levels of urgency and frustration of wanting immediate results. Helping a student to "trust the process" may take some time and effort, but when it becomes a part of the mindset, it allows you to know that failures along the way are not detrimental to progress. They can be powerful opportunities to learn and chart a new path forward.
Clair R, Gordon M, Kroon M, Reilly C. (2021 Jan 27) The effects of social isolation on well-being and life satisfaction during pandemic. Humanities and Social Sciences Communications. 8, 28. https://doi.org/10.1057/s41599-021-00710-3.
Dinuka Gunaratne is the Director of the Centre for Graduate Professional Development (CGPD) at the University of Toronto. Over the past 14 years, he has worked at six post-secondary institutions across Canada in various roles including in student services, experiential and work-integrated learning, and graduate student career and professional development.
Trevor Johnson is a graduate student in environmental chemistry at the University of Alberta. He worked as a career educator at the University of Alberta Career Centre for over three years during his studies and has helped numerous students develop their personal profiles, job search and plan for their careers.
Thomas Feth is a law student at the University of Alberta Faculty of Law. He previously worked for the University of Alberta Career Centre in career education and currently volunteers as a Youth Employment Mentor with Boys & Girls Clubs Big Brothers Big Sisters of Edmonton & Area.