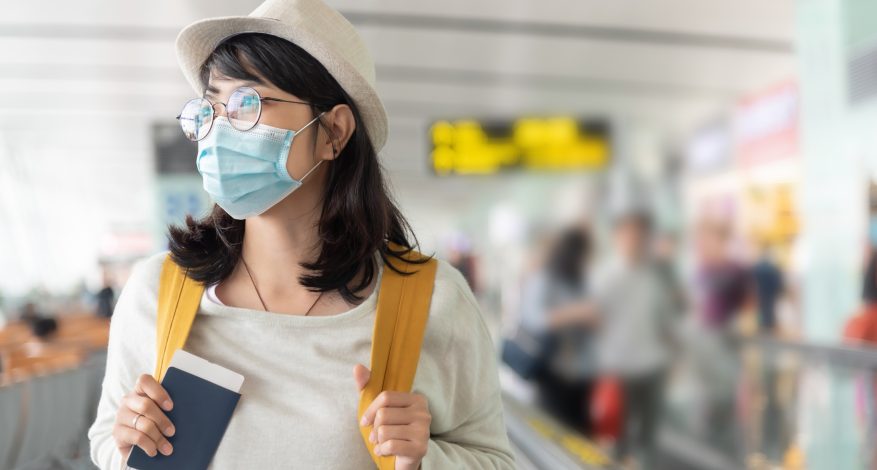 Careering
How mindsets helped two newcomers find their fit in career services
Curiosity and courage helped these practitioners overcome many obstacles to getting started in the field
Mai To and Vanessa Doan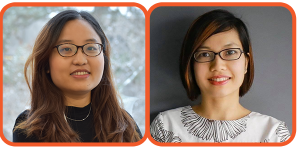 Finding a job in a new field isn't easy – and it's that much more challenging when you're a newcomer to the country as well. That was the situation we both found ourselves in after moving to Canada and trying to find work in the employment services field. Now that we have both found jobs that we love, we had a chance to reflect on our job searching journeys and were amazed by how applying a career mindset had helped us both thus far.
While we did not know each other before we lived in Canada, we have since found that we have many things in common: We are both Vietnamese and new immigrants to the country since 2019; we both have  backgrounds in marketing and communications; and most importantly, we are motivated to help people land their dream jobs. Recently, we shared our jobseeking journeys with each other – especially how we applied career mindsets to overcome obstacles arising from the intersectionality of having different marginalized identities: new immigrants, Asian, women, speaking English as a second language.
We hope that sharing our stories may inspire those with similar backgrounds facing the uncertainty of the jobseeking process, by showing how practising career mindsets can help us to not only to survive but to thrive in our chosen career path.
The foundation: the willingness to explore ourselves and seize opportunities
This career mindset kept us childlike and curious, by being open to exploring possible opportunities, but still adultlike, by seriously defining meaning in every exploration.
In our first couple of years in Canada, we embarked on exploration journeys to try different opportunities with our eyes wide open, so that we could learn more about ourselves as well as the job market in Canada.
Mai: When I was in the Master of Education program at Brock University, I was excited about the many opportunities available; it was like an all-you-can-eat buffet of experiences. I mixed and matched different activities, developing new identities as a community volunteer, a peer mentor, a researcher, a higher education marketing officer and an instructional support assistant.
I engaged in everything I could – like a child, not afraid of losing anything, including time. While opening up to new activities, I wrote reflections frequently to gradually define a career path for myself. Life is a total paradox; while I was not afraid of losing time, I ended up saving more of it in the long run by finding a career that rooted deeply in my heart and purpose.
---
More from Careering
Maintaining a career mindset during times of change
What students want from employers to create safe, inclusive workplaces
Strategic approaches to international student employment
---
Vanessa: At this stage, similar to Mai, I had many career choices in my mind. Should I become an employment counsellor? An early childhood educator? Should I continue to work in marketing and communication? I fell deeper into what felt like a hole that I could not get out of, which was draining and terrifying. That was when a great career mindset came in: Follow the joy! I spent lot of time reflecting, and realized how engaged and energized I was when communicating and working with adults and youth.
I also did research on Career Cruising and held informational interviews with people in the fields I was considering. I gained insightful knowledge of the fields and learned that being an employment counsellor would be a perfect fit for me based on my skills, interests and experience.
The connection: The courage to identify our own career path
This career mindset kept us moving ahead with both direction and flexibility.
After two years in Canada, we had collected different experiences and skillsets that we could bring to the table. However, the only problem was that they were not connected.
Mai: It took courage for me to tell myself and the universe who I wanted to be professionally, because I was afraid that I would look stupid in the eyes of experts in the field and that I would never be enough to work in that profession. However, I knew that I had to be brave to choose a direction. Luckily, I had my compass, which was working in the education field.
I created my Plan A (full-time permanent positions in education, especially work-integrated learning related roles) and Plan B (any jobs in the education field). After two months with 20 applications – and partly thanks to receiving the Work-Integrated Learning Student of the Year 2019 award from EWO – I got one interview in a co-op office at an Ontario university. Unfortunately, I was not the selected candidate.
In the following 12 months, while applying actively to any positions I could in the education field, I ended up with several part-time, temporary jobs in my Plan B. During that time, I had tailored resumes and cover letters for approximately 100 full-time jobs, and got 10 interview opportunities, but was not successful. One day in July 2021 (exactly one year after graduation), thanks to connecting with my current supervisor through LinkedIn, I got my first full-time permanent job as a Career Services Specialist in Toronto.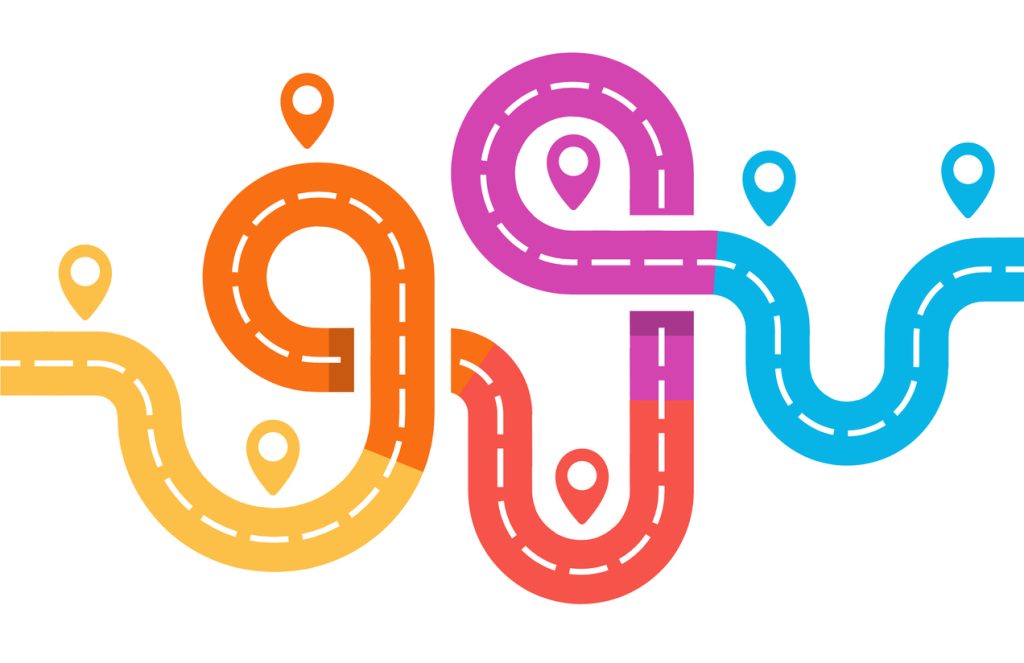 Vanessa: The hardest part for me was that I was doubting myself. As a new immigrant with several barriers to employment, a student, a wife and mother of a 4-year-old boy, I was constantly juggling different roles. I got turned down in 20 interviews, and at some points, I wondered if I could ever land a job.
However, the moment I realized that I could turn my disadvantages into assets, I felt empowered and my confidence rose. "English is not my mother tongue" was replaced with "I am bilingual and my accent is a sign of bravery." "I am an immigrant" was replaced with "As an immigrant, I can relate with other immigrants in many ways, as I have been through the same challenges in my job search." It took courage and hard work for me to look at my self-perceived disadvantages in a different light when applying for employment counselling jobs.
To help bridge my knowledge gap, I took courses for career development practitioners. Then came an opportunity to gain a Community Support Worker diploma. I was hesitant, as it is not directly related to employment services. However, the career mindset of "I won't always know where I'm going, but I can always know whether I'm going in the right direction" encouraged me to seize the opportunity. I learned about mental health challenges, interpersonal communication and other areas that are valuable for my current job.
Looking back, I realize that I grabbed all the chances with excitement because I knew that they aligned with my future destination of working in employment services. A key takeaway for me was that the job search journey is not like having a Google map that shows each direction from A to B; it is more about having a compass so that I know I am on the right track and keep moving forward.
The continuity: The desire to keep exploring and thriving
This career mindset keeps us continue learning and exploring, because change is inevitable.
We felt the transformation in us, as we adapted different career mindsets throughout the most difficult time of searching for our very first jobs in Canada. Now, we both have jobs, but we understand that the uncertainty will always be there, and the job market is forever changing and evolving. That is why we believe that applying career mindset should be continuous in every profession and at every career stage. In other words, we need to shake hands with "career mindset" and become lifelong friends if we want to have a meaningful career.
Mai To is currently working as a Career Services Specialist at Herzing College, Toronto campus. She has developed expertise in employer relations, post-secondary student career coaching, as well as internship advising and supervising. She is a lifelong learner and is working to get certified as a career development practitioner in the near future.
Vanessa Doan works as an Employment Counsellor at MOSAIC in Vancouver, BC. She holds a Master's in Marketing Sales and Services from Paris-Sorbonne University, and a community support worker diploma. Doan's interest in becoming an employment counsellor stemmed from her desire to help jobseekers move forward in their job search, bridging the gap between where they are and where they want to be in their career.