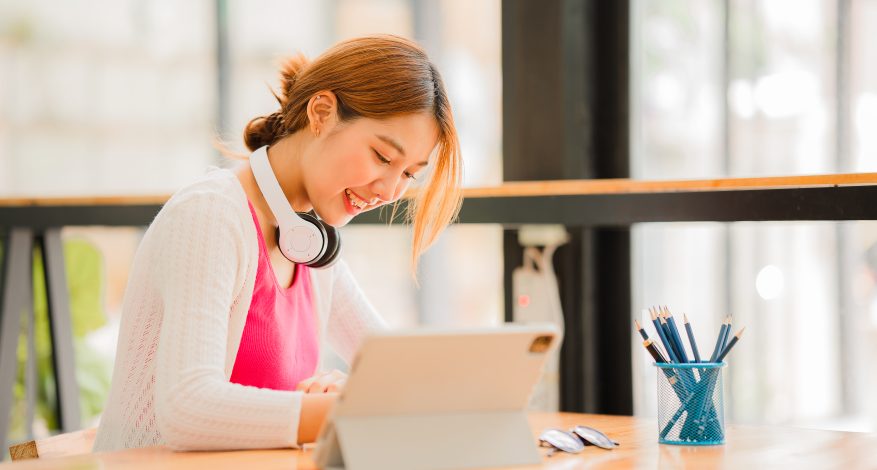 2022
New APCDA Scholarship supports practitioners, students to attend Cannexus conference
CERIC is partnering for the first time with the Asia Pacific Career Development Association to offer scholarships to APCDA members to attend the virtual portion of the 2023 hybrid Cannexus conference. Announced during a keynote from CERIC Executive Director Riz Ibrahim at the APCDA/IAEVG 2022 international conference, the scholarships will allow 15 career development practitioners or students from non-high-income countries to participate. 
"Scholarships are such a wonderful way to spark surprising new developments in our field," said Marilyn Maze, Executive Director of APCDA. "The energy of these enthusiastic winners added to the insights they gain from the experience helps to propel new career development activities in parts of the world that are in greatest need. APCDA is grateful for the scholarships CERIC has offered to Cannexus." 
The APCDA Cannexus Scholarship includes free registration to the virtual conference – to be held January 23-25, 2023 both online and in-person in Ottawa, Canada – as well as access to 150 session recordings for up to six months. APCDA will accept the scholarship applications and determine the recipients.  
"This scholarship serves to further extend access to the world-class education and networking at Cannexus across the globe to current and aspiring professionals who might not otherwise be able to attend," said Ibrahim. "The participation of more APCDA members will also enrich the conference experience for all attendees who can learn from their Asia Pacific counterparts." 
Scholarships are available to: 
Students earning a degree in counselling or related field, or students in a certification program in the career development field, or former students who graduated from such programs within the last five years

 

Career practitioners engaged in professional development

 
Applicants must also meet these requirements: 
Live in a "Not High-income Country*"

 

Plan to attend the entire conference

 

Your employer will not pay for you to attend

 

Can explain how this conference will help you to provide better career services in your home country

 
The deadline for applications is October 1, 2022. 
Cannexus is Canada's Career Development Conference. The largest conference of its kind in the country, Cannexus has attracted more than 1,200 participants in-person and 2,300 virtually. Cannexus23 will welcome career development professionals and related stakeholders from Canada and around the world to exchange information and explore innovative approaches in the areas of career and workforce development. 
* Examples of countries classified as High-income by the World Bank include Australia, Canada, Hong Kong SAR of China, Japan, Korea, Macao SAR of China, New Zealand, Singapore, United States and Taiwan. Residents of High-income countries are not eligible for this scholarship.