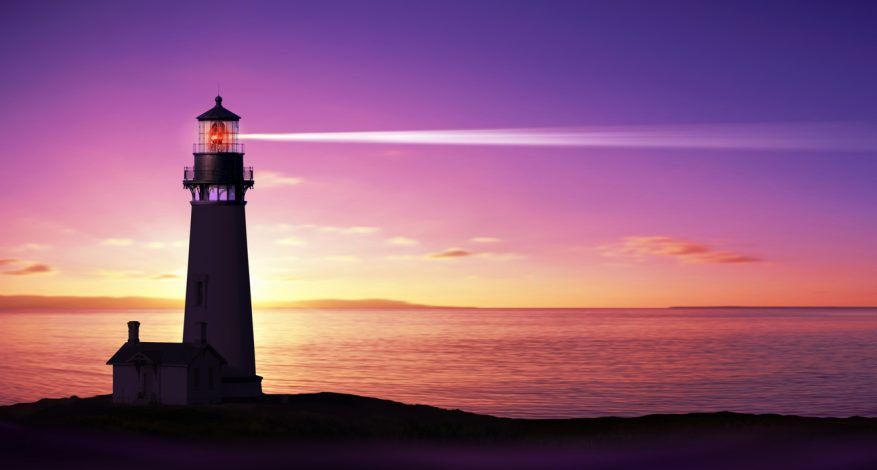 Careering
Choose crisis before crisis chooses you
The ability to find possibility within uncertainty can be key to thriving
Tam Nguyen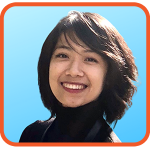 In 2020, CERIC released a series of Career Work in Action publications based on its "Guiding Principles of Career Development" to provide insights as well as consistency for career-related support in five key areas: self-exploration, decision making, support through transition, future thinking and mental health. After more than two years of the pandemic, with so much change in the global labour market, one might consider whether our implementation for those five key areas of career support has been sufficient.
According to a survey by Gartner, the pandemic has prompted 52% of employees to question the purpose of their job. Research from McKinsey shows many people are still considering quitting their jobs in the coming months, with lack of meaningful work as a top reason. While the COVID-19 pandemic is a public health crisis, at the individual level for our clients, it has also prompted a crisis of purpose. For career development professionals, it has served as a test case for how we respond to and help clients respond to unexpected challenges.
Writer Bruce Feiler calls those unexpected challenges (whether they are voluntary or involuntary) a "whenever crisis," as they can happen at any moment in our lives – not just quarter-life or mid-life, as we usually discuss. It's no longer enough to just support clients through their current transition or external crises. We need to maximize mental health support by helping them learn how to prepare for the inevitable crises ahead.
Mental health support in the era of uncertainty
Each client's life is a constellation of interconnected pieces. As career guidance professionals, we learn about clients' life roles, barriers and constraints and help them to take into consideration all variables that might affect their career decision-making. When people feel that some of those variables are out of their control and that they are unable to predict what might happen in the future (as in the COVID-19 crisis), they experience uncertainty.
How could we, as career development professionals, better support our clients to manage uncertainty and be ready for crises? I often work with immigrants and underrepresented groups who have to go through uncertainty more often than others do. I've found that what distinguishes thriving individuals from surviving ones is the skill to see possibility within uncertainty.
---
More from Careering
Three dimensions of career decision-making
'Crossing the Rubicon': Turning career action crises into opportunities
Future mindsets and skillsets for a changing world
---
According to author Nathan Furr, possibility is reflected in the thinking, "What could happen if I get through my fear and just do it?"
Inspired by the five key areas of career guidance practice in CERIC's Career Work in Action publications and Furr's four-stage process to turn uncertainty into possibility, I adapted a five-step process to help guide clients through uncertainty.
Step 1: Self-reflecting
A 2022 Joblist survey revealed that more than one-quarter of Americans who quit their job as part of the "Great Resignation" now regret their decision. Many weren't ready to handle uncertainty and had a lack of clarity on what they wanted. If we learn who we are and why we do what we do before making decisions, the what and how will come clear.
Our first support could be as simple as creating a safe space for clients to unpack their stories and their experiences. What work-related and non-work-related stories do they have? How do these shape the way they look at themselves and the world? How does that affect their career decision-making process?
Using the Wheel of Life assessment tool, journalling and talking with others are great ways to initiate self-reflection.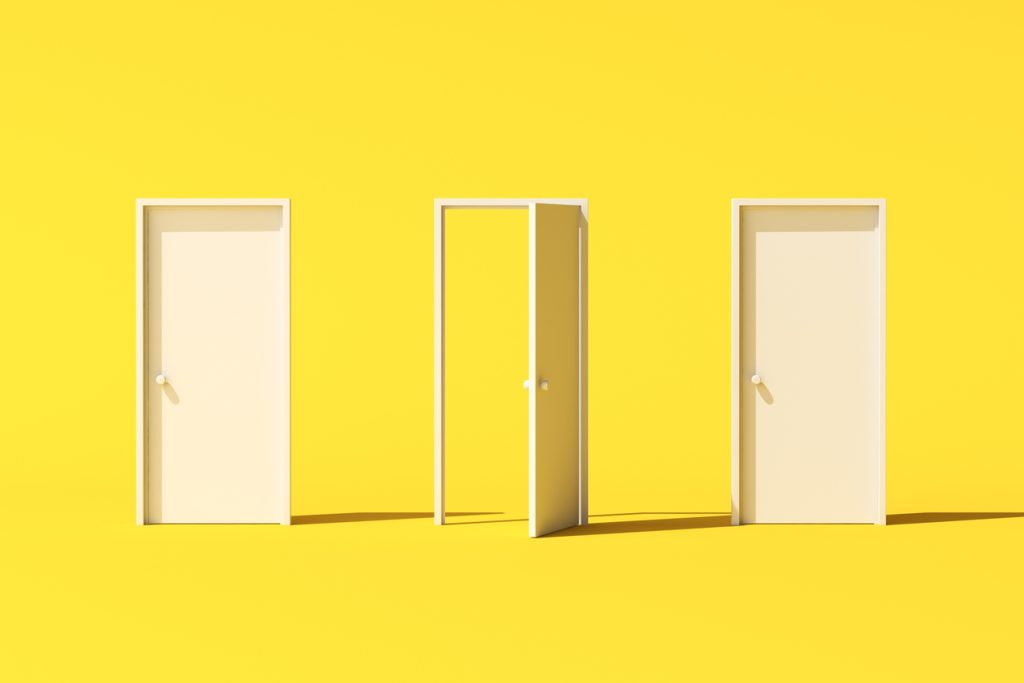 Step 2: Reframing
Is it possible for uncertainty to bring opportunity?
I believe the answer is yes. COVID has created new opportunities for running the economy remotely. At the beginning of 2021, 32% of Canadian employees worked most of their hours from home, compared with 4% in 2016.
Our job in guiding our clients through an uncertain world of work is to help them explore different possibilities. We can tap into their creative power by helping them brainstorm new ideas without judgment. We might ask:
If money and status were no object, what would you do?
If you had multiple lives with multiple possibilities, what would you do?
If plan A no longer works, what would you do?
If plan B also goes awry, what would you do?
This brainstorming and thought exercise helps our clients prepare for future uncertainty and understand that an option they didn't even consider initially may be more exciting than what they could have envisioned.
Step 3: Priming
A 10-year linear career path with one employer is no longer guaranteed for our clients in this chaotic, constantly changing world. We need to help them prepare for uncertainty, recognizing that a career crisis can happen at any time.
We should help our clients look at their support system including money, people and environment: Do they have savings? Do they keep networking and building connections with people? Do they regularly update their skills and knowledge?
Step 4: Doing
While thinking about the long-term future can be intimidating, many things in the near future or present moment are within our control. Backward goal-setting is a powerful technique to help our clients break big goals into small goals, small goals into tasks and tasks into daily to-do lists.
Reflecting is essential to the success of doing. Hence, it's important to review Steps 4 and 1 side by side, helping clients constantly take inventory of where they are, who they care about, their purpose and its alignment with their action plan.
Step 5: Sustaining
Sustaining effort to deal with uncertainty and crisis means two things: being proactive and being resilient.
Being proactive comes from monitoring risks regularly. Our success as career guidance practitioners should not be on clients' dependency but on their ability to self-coach. Start with the importance of regular career checkups and equip them with exercises, tools and materials so that they can periodically go through Steps 1 to 4 themselves.
Being resilient is about building a strong support system. "Resilience" stems from Latin word "resilire" for "bounce," yet bouncing back while relying on only oneself creates limitations around the sustainability of personal growth. Handling and preparing for the unknown are possible in the presence of a person we trust. A partner, a friend, a coach – they can help us to see our blind spots and cultivate a positive mindset.
An upcoming recession?
Many jobseekers and recruiters are concerned about how a recession could affect the labour market. While the prospect of uncertainty may be alarming for workers, this is just another crisis in many crises we need to prepare for.
By preparing for this reality, rather than waiting to react to it, workers will be better positioned to weather the storm and jump on opportunities that emerge from these challenges. Much as COVID ushered in a new era of remote work, uncertainty can introduce new possibilities. We can never foretell what will come in the future, but by choosing crisis before it chooses us – acting instead of reacting – we walk through life with a real sense of purpose.
Tam Nguyen is a Certified Career/Life Coach and workshop facilitator at Empurpose – a private coaching practice dedicated to helping underrepresented groups unlock professional potential and develop a sense of work/life purpose. She is a member of APCDA and a sustainability enthusiast with an interest in purpose-driven community.