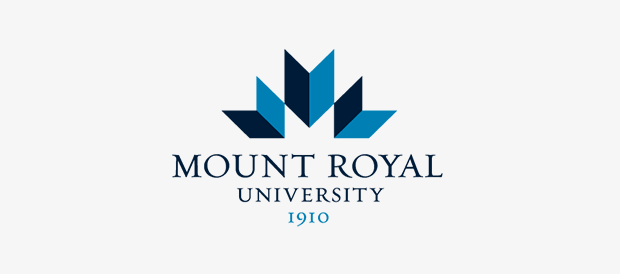 Project Partner: Mount Royal University
Languages: English and French
Computing has undergone massive change over the past 20 years, and the Association for Computing Machinery (ACM) is once again updating its curriculum recommendations to help clarify emerging sub-disciplines and prepare professionals who are entering these fields. Our original research with undergraduate students indicated that most did not understand the differences between computing sub-disciplines (computer engineering, information technology, information systems, software engineering and computer science). As our team (Randy Connolly, Janet Miller & Faith-Michael Uzoka – Mount Royal University) discussed these knowledge gaps, we found that career counsellors and career development specialists also needed more information to support their clients.
This research-informed approach to understanding the computing disciplines resulted in a beautifully designed, 32-page document, available free for download from CERIC at ceric.ca/computing. Its launch at the Cannexus National Career Development Conference in 2018 was followed by an article in Careering magazine, and a national webinar. The guide has been distributed at provincial and national conferences and our research has been presented and published to international audiences. We have evidence that shows it has been useful for students, advisors, parents and counsellors. Based on demand, a French adaptation of the guide was also released and can be accessed at ceric.ca/informatique.
We know that students like the way the guide explains things – it has a graphic visual design that depicts the activities and responsibilities for each role. It also outlines key courses for each program and provides information on academic choices. If you are a career counsellor or academic advisor, you can use the guide to engage your clients in a discussion of possibilities based on solid information about each career. The guide also helps to inform client choices by clarifying the similarities and differences between these career paths.
The field continues to change and it's time now to update this publication – Computing Disciplines: A Quick Guide for Prospective Students and Career Advisors. The ACM has announced two new branches in computing curriculum – data science and cybersecurity – and these disciplines need to be included. Our intent is to provide up-to-date information in a way that is relevant and accessible to an even broader demographic of Canadians who are interested in a career in the computing disciplines. The revised guide will expand its presentation of college programs, include information on technical institutes, certificate programs, coding camps, etc., include personal stories of alumni sharing their career paths, and will outline the new disciplines of data science and cybersecurity.
The 2nd edition of the guide is expected to be released at the Cannexus conference in Ottawa in January 2020, and once again made freely available for prospective students, parents, counsellors and career advisors.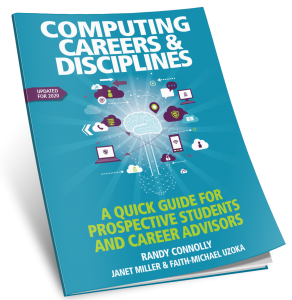 Computing Careers & Disciplines: A Quick Guide for Prospective Students and Career Advisors (2nd edition, ©2020)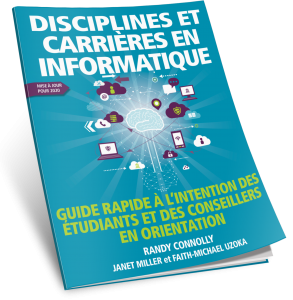 Disciplines et carrières en informatique guide rapide à l'intention des étudiants et des conseillers en orientation (2e édition, ©2020)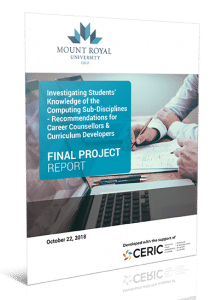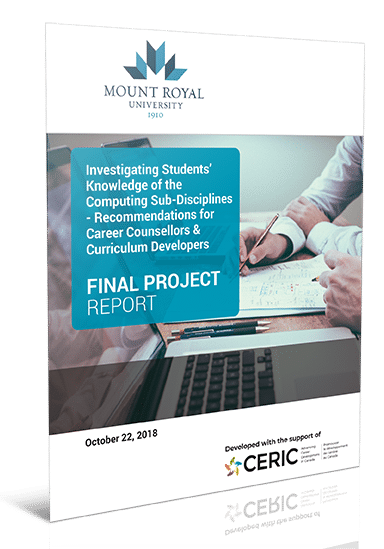 Final Report – Learn about the experience of the project partner in delivering the original project – that resulted in the first edition of Computing Disciplines – with key findings and insights.