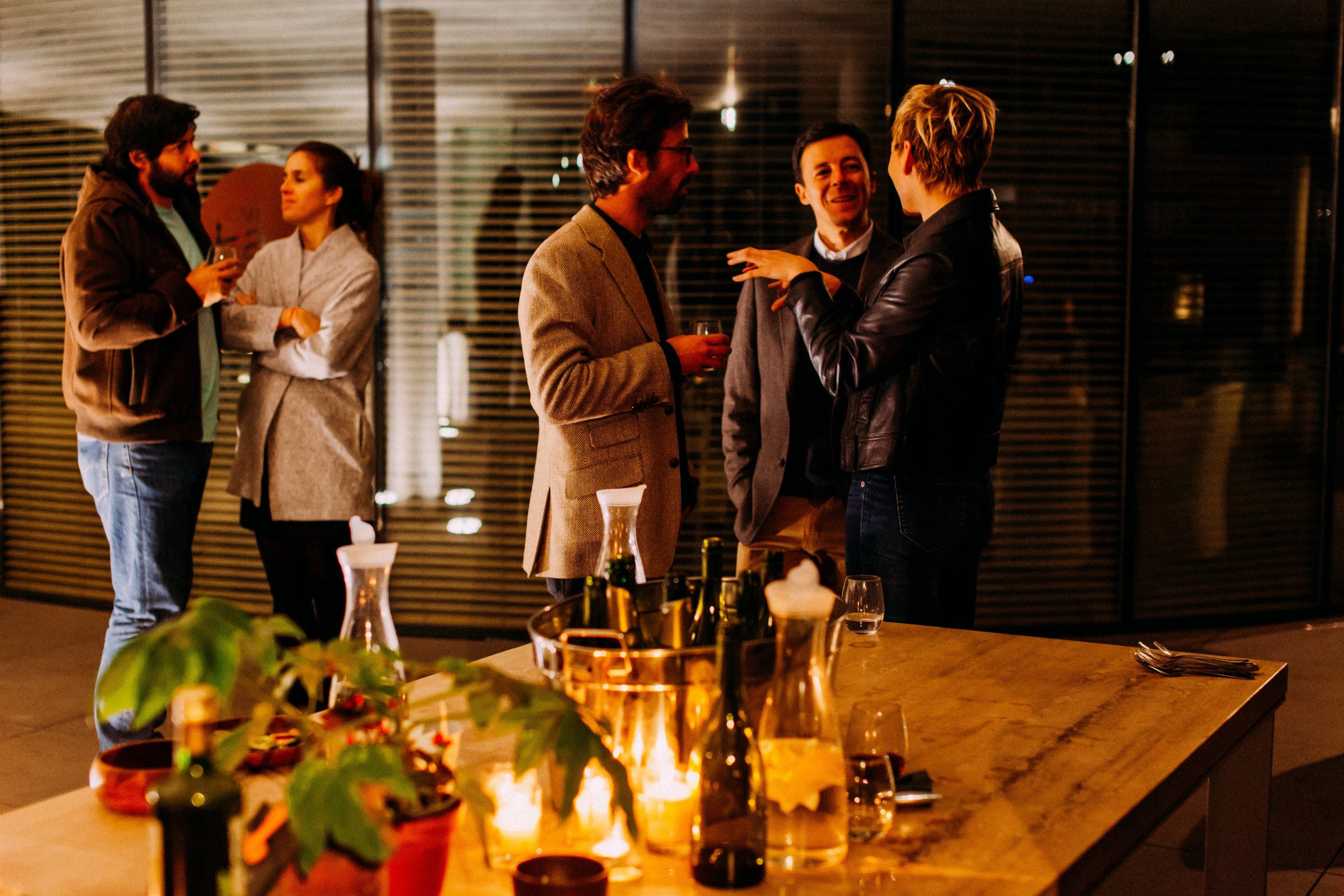 Careering
A Young Adult's Guide to Networking
By Heather Claridge
Help new graduates tap into the hidden job market with the best tool at their disposal – the information interview
Career professionals know that 70-80% of jobs are found through networking. This skill is particularly critical for new graduates and early-stage career professionals yet it is something that they typically don't think about in school. Many young adults mistakenly believe that networking is something that is done once they have launched their careers but nothing could be further from the truth. A strong network allows them to stand out in a crowd of applicants with similar skills and experience levels. It also allows them to tap into the hidden job market.
Here are four important tips to help young adults network like a pro:
Build relationships
When coaching young adults on building their network, ask them to start by reflecting on three questions:
1. What do they want to accomplish?
2. Who might be able to help them?
3. What can they offer in return to build a real relationship with this person?
Young adults often feel that they don't have much to offer in return but something as simple as showing genuine gratitude for insights they receive and a willingness to learn from the expertise of others is very rewarding to a seasoned professional. Another way they can give back is to reflect on a conversation they had with someone in their network and follow up by sharing an idea or a related article.
Start with people you know
Young adults already have a network of friends, friends' parents, family, professors and co-workers. Encourage them to look at these relationships from a networking point of view. Is anyone in their network connected with an industry, company or profession that interests them? Do these people know what the young adult is looking for and do they understand the person's skills, abilities and interests? Another important question for young adults to be clear on is what they want their network to say about them.
Develop a personal brand statement
When someone says, "Tell me about yourself," every young adult should have a 30-second story ready that addresses who they are, what interests them, what they have done and what they are looking for in the future. This is not a "sales pitch" but an authentic bit of conversation that encourages people to ask more. For example, "I graduated with a psychology degree and I am also fascinated with the relationship between human nature and technology thanks to a summer internship at a software company. My job was to interview customers to get feedback on their experience with the product, which we shared with the software development team. I would love to work in the user experience space where human behaviour meets technology, particularly because technology is increasingly impacting all parts of our day-to-day life."
Master the art of information interviews
This is the best tool for young adults to start building their professional networks. Information interviews allow them to:
Understand a particular industry, company or job.
Gain insight from professionals on the skills and abilities required for success.
Build relationships with industry professionals.
Create a memorable impression.
Obtain referrals to other professionals.
Remind young adults that information interviews are NOT job interviews. They are all about gathering information and building relationships. Here is what young adults should do before, during and after the interview to create the best networking result:
Make sure they have a professional-looking resume, LinkedIn profile and profile picture before starting the information interview process. When conducting an information interview, young adults should not present their resume but should have it ready in case they are asked for it.
Research the company and the person they are meeting.
Prepare three to four specific questions in advance and have a notebook to write down responses. Plan for a 30-minute meeting.
Listen carefully to responses and ask some smart follow-up questions.
At the end of the interview, the young adult should ask, "Is there anyone else you suggest I speak with?" This question allows them to gather referrals to broaden their network.
Send a thank you note and include one or two key insights they gained from the interview.
Follow up with a request to connect on LinkedIn and make sure that the LinkedIn invitation is personalized.
How to use your networking skills to get the interview
How can young adults get the attention and time of busy professionals? Encourage them to flex their new networking skills to help them stand out and create a personal connection. This will significantly increase their chances of gaining that all-important information interview.
Step 1: What do they want to know? Do they want to know more about a company, an industry, a type of job or the career path of a specific person? Answering these questions will help determine who they should be reaching out to.
Step 2: Encourage young adults to tap into their existing network of family, friends, colleagues, professors, coaches and neighbours. Based on what they want to find out in an information interview, who in their network might be able to make an introduction and create that initial connection? During this step, it is important for young adults to share what they want to accomplish and how the information interview could provide them with essential information to help with their career discovery process. This will help their network provide a more personalized introduction.
Step 3: Once the introduction has been made, it is imperative that young adults follow up promptly and professionally. Typically email is the preferred communication tool. This is an opportunity for young adults to share their brief personal brand statement as a way of introduction and it also helps to build a relationship. They should also include a brief statement outlining their objectives for the interview and show that they have done their research by referencing something about the company, industry or person that they are meeting with.
Example:
"Hello Jane,
Thank you very much for your willingness to meet with me. As Joe had mentioned in his introduction, I have recently graduated with a degree in psychology. In my last internship, I had an opportunity to work for a software company and it really sparked my interest in the user experience field and the relationship between human behaviour and technology. I would really appreciate an opportunity to meet with you to better understand how these two disciplines work together at ABC Technology. I read an article on your recent award for customer satisfaction and it would be really great to understand what it takes to be able to design a product that is so well received by its customers.
What date and time would work best for me to schedule a 30-minute meeting?
Regards,
[name]
Step 4: Remind young adults that how they conduct themselves before, during and after the interview can make or break the opportunity to add this person to their network and build an ongoing relationship.
Show up for the interview 10 minutes early. Know the route, where to park, transit routes, how long it will take to get there and if there is a risk of traffic delays. Plan accordingly.
Greet the front desk person with a smile and a warm "hello." Give the person your name and who you are meeting with.
While waiting in the reception area, resist the urge to pull out your phone. Observe your surroundings. Are there interesting publications on the table or awards on the wall? Is there an amazing piece of art in the lobby? There are the kind of things that you can reference to open up the conversation and break the ice.
Refer to your questions you prepared in advance. Capture key points and manage your time carefully. You should be wrapping up after 25 minutes.
Close the interview by thanking the person and asking them if there is anyone else that they would suggest you speak with.
Follow up with a thank you note and a request to connect on LinkedIn.
Remember to follow up with the person in your network to thank them for the introduction and let them know how the interview went.
There is nothing more powerful for launching and building a career than the ability to grow and nurture a professional network in an authentic way.
Heather Claridge is the Founder and CEO of FUSE Careers, a coaching firm that prepares post-secondary students and new graduates to successfully transition from campus to career. Learn more at fuse.careers.