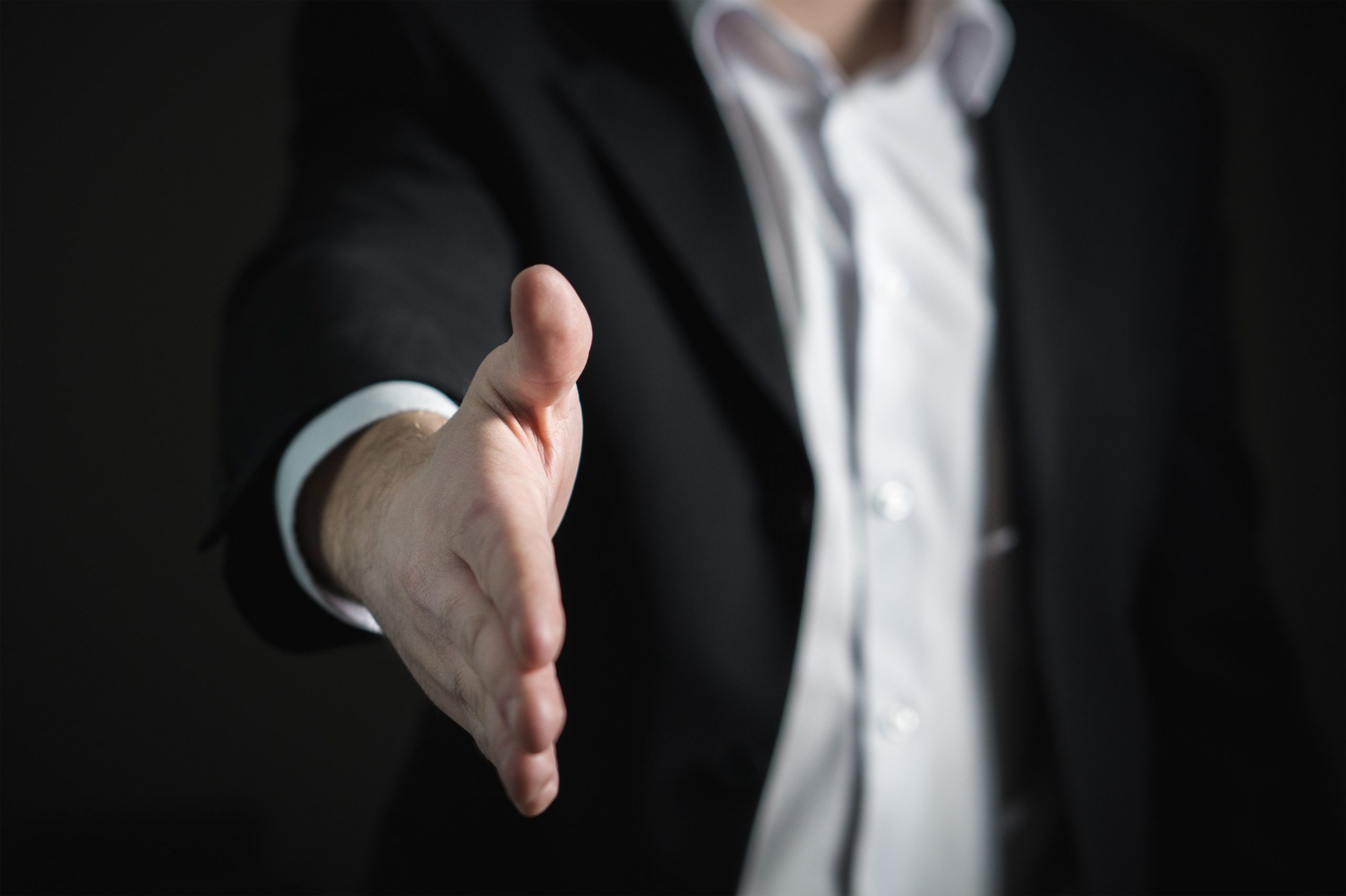 Careering
Roll Out the Employer Welcome Mat to LGBTQ Jobseekers: Diversity Matters, Inclusion Is Us
By Brien K. Convery
Diversity is understood by many as "the condition of being different" whereas inclusion is thought to be "the act of making a person part of a group." These two concepts hinge together as a dynamic force for innovative business leaders and employees to embrace. The positive returns to individuals, business and the community are multifold.
A recent 2017 online survey, commissioned by the Fondation Jasmin Roy Organization, indicates that "13% of the Canadian population belongs to the LGBTQ community, far higher than the 3% cited by Statistics Canada." Moreover, the study found that of respondents, 45% of students and 54% of employees have not come out in the workplace for fear of being rejected, mocked, bullied and even being hindered from professional advancement.
Further, a Telus study found that 57% of respondents said they're not fully out at work, 22% of them worried about a hostile work environment; 15% were concerned about losing out on career opportunities; 10% worried about personal safety and one in 10 LGBT employees left a job because the environment was unwelcoming.
It's clear. The LGBTQ community continues to face challenges related to the jobseeking process and employment across all industries. For cutting-edge employers who want to survive and prosper in the economic globalization movement, now is the time to take these diversity issues to task and draw on the "us" in inclusion.
In a talk on how Apple Inc. benefits from diversity and inclusion, CEO Tim Cook said, "In order to lead in a diverse and inclusive environment, you have to allow that you may not personally be able to understand something someone else does… That doesn't mean it's wrong."
Senior leaders are positioned to ensure that a set of core corporate values are the foundational basis for an environment of diversity, an inclusive culture of day-to-day collaborative business practices and in messaging, internally and externally, that the value-based "corporate-branded welcome mat" is always out from the first few moments of the recruitment process and beyond for every employee and in every form of client and community engagement.
As Norma Tombari, Senior RBC Director of Global Diversity and Inclusion, has said, "from a business perspective, to win in the market, you have to hire the market."
To attract and retain talent, here are some insights that will help foster inclusion in the workplace and overcome issues faced by LGBTQ talent.
Barriers to and the hurdles within industry
Jobs in healthcare, services and travel industries are typically welcoming for LGBTQ jobseekers. Less welcoming industries tend to be in the oil and gas, mining, consulting, investment banking and tech space where cultures can be inhospitable to LGBTQ jobseekers.
Examine your organization's values, culture and communications.
Recognize existing barriers and biases. Look to break them down through strategic education, reciprocal communication and cultural change initiatives.
Start with a value-based welcome mat that goes beyond the recruitment cycle to lead into a productive workplace ecology of progressive change that embeds diversity and inclusivity.
Supporting candidates through the recruitment process
The recruitment process can be challenging for many, but it can be facilitated to the benefit of the candidate. This will support them in finding the best match for both them and the recruiter so the best hiring decision is made.
Review the recruitment process to ensure it is a welcoming, enjoyable, constructive and productive experience for both the recruiter and candidate for however they may choose or not choose to self-identify.
Describe the recruiting process, including any use of artificial intelligence and machine learning that helps to counter discriminatory behaviours. Reassure candidates of the continuum that recruiters and hiring managers uphold corporate values that support diversity and inclusion.
Encourage candidates to be their authentic selves while providing an accurate representation of the job opportunity, organization and employee value proposition.
Provide time for conversation so you can share of yourself and what you do to support diversity and inclusion. Learn more about the candidate and things such as their volunteer experience within the LGBTQ community and other life experiences.
Encourage your candidate to speak with the human resources staff, hiring managers and other employees to understand the organization's culture and practices for diversity and inclusion.
Education and professional development in the workplace
Constant and sometimes rapid change is a workplace reality. So too is movement through one's career. Often, there are knowledge gaps between individuals or areas of an organization that can impact many things in the workplace including cultural values and a cohesive practising of them.
Promote and share your company policy on diversity and inclusion with your employees and articulate how it ties to business objectives of the organization.
Provide ongoing learning opportunities with the application of learning tied to performance reviews, recognition and rewards. All are important not only for professional development but for ensuring the values of diversity and inclusion are known and practised as an indispensable component of the workplace ecology.
Conduct periodic surveys to gauge learning needs while maintaining an open-door policy for concerns to be expressed. In addition to diversity and inclusion training, provide specialized learning modules including unconscious bias and LGBTQ subject matter and role play opportunities.
Create community impact days to embed workers in an activity that will serve as experiential learning where the deliverables of community work reinforce the value of diversity and inclusion.
Deliver a guest speaker series to import talent in or export out from the organization to underscore the organizations support for and valuing of diversity and inclusion.
Introduce an LGBTQ and allies Employee Resource Group to create a supportive micro community that promotes a safe zone for newcomers to the organization to connect, network, mentor and host coffee chats to share experiences.
In an ever-changing workplace and ever-evolving community what is greater than any success story to date are the tremendous opportunities that still remain for further advancement of diversity and inclusion. For example, it is only now that light is being shed on the importance of gender identity, expression and fluidity within some organizations, but much more stands to be done.
AUTHOR BIO
Brien K. Convery is an accomplished, results-driven executive with 28 years of global experience. As a Director at RBC, Convery leads the early talent acquisition teams in Canada to attract, engage, recruit and mentor top student talent at one of the world's leading financial institutions. Additionally, he holds the title of Vice-Chair, Recruitment Mentorship and Membership for the RBC PRIDE Employee Resource Group focusing on supporting the RBC LGBTQA employees and community at-large.
References
Jasmin Roy Foundation. (2017). The values, needs and realities of LGBT people in Canada in 2017. Retrieved from http://fondationjasminroy.com/en/initiative/lgbt-realities-survey/.
Lee, Jann (2016, July). One-third of Canadians don't see their work as LGBTQ inclusive. Benefits Canada. Retrieved from http://www.benefitscanada.com/news/one-third-of-canadians-dont-see-their-workplace-as-lgbtq-inclusive-study-85310.
2017 Workplace Equality Fact Sheet. (2017). Out & Equal Workplace Advocates. Retreived from http://outandequal.org/2017-workplace-equality-fact-sheet/.
Williams, Corey. (2017, April 6). Tim Cook discusses diversity, inclusion with students. The Auburn Plainsman. Retrieved from http://www.theplainsman.com/article/2017/04/tim-cook-discusses-diversity-inclusion-with-students.