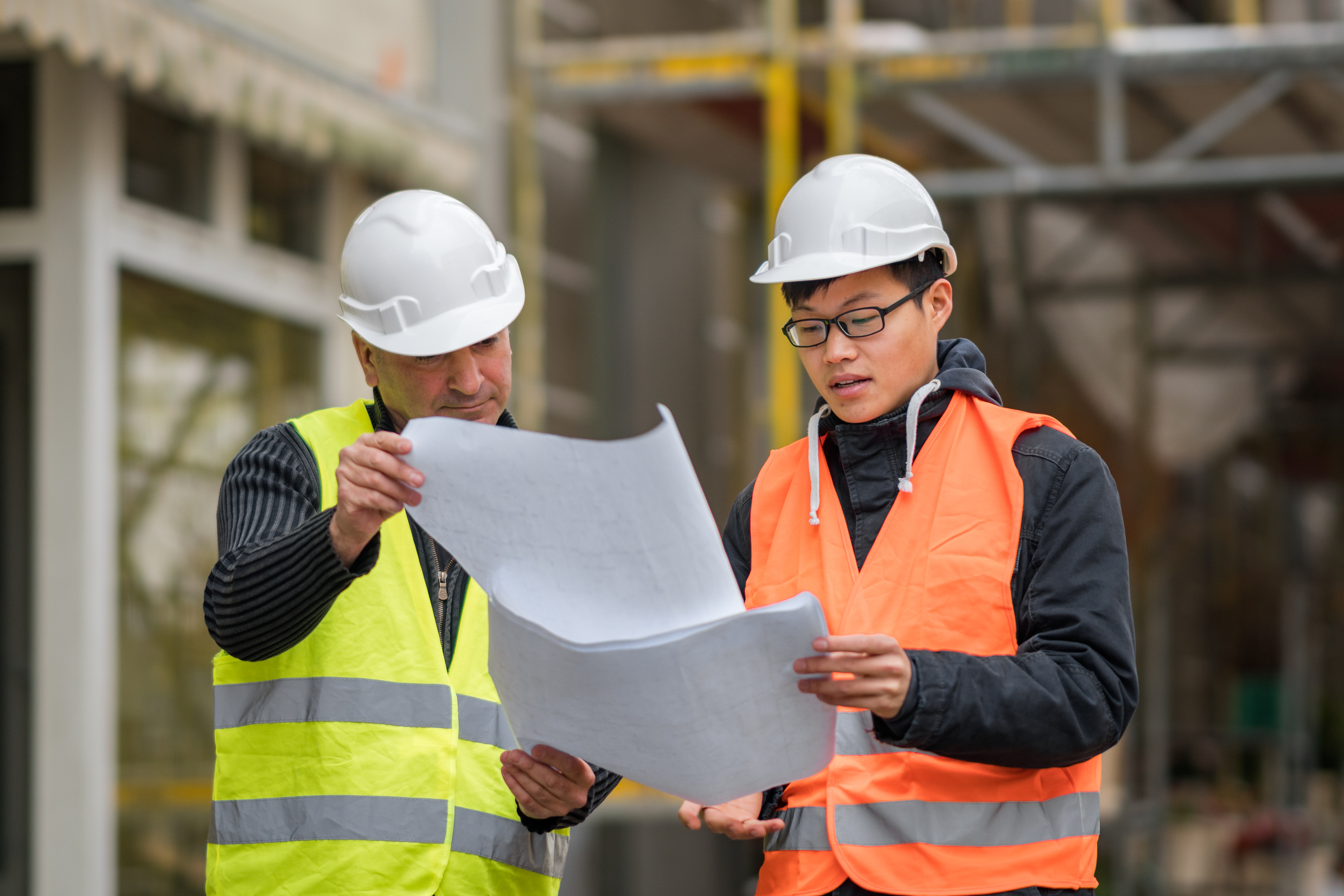 Careering
Understanding ethical risk for co-op practitioners
Career professionals working in co-op have to manage a complex landscape in co-ordination with students, employers and educational institutions
Craig Cameron, Christine Dodds and Cynthia Maclean

Career practitioners encounter ethical issues, dilemmas or conflicts ("risks") in the delivery of their work. Ethical risks that are not properly managed can have reputational, legal and financial consequences for an individual and their organization. A recent research study in the growing field of work-integrated-learning (WIL) reveals characteristics of ethics that can be useful for career professionals to consider. The case study of Canadian co-operative education practitioners can be applied to a variety of stakeholders to raise ethical awareness and improve the management of ethical risks (Cameron, Dodds & Maclean, 2019).
Work-integrated learning is defined as a "model or process of curricular experiential education which formally and intentionally integrates a student's academic studies within a workplace or practice settings" (Co-operative Education and Work-Integrated Learning Canada, 2019). One form of WIL is co-operative education programs, often differentiated by work-term length relative to classroom study, and the requirement that the work term is paid.
Managing stakeholder needs
Co-op practitioners work in an increasingly complex landscape as they manage the needs of three key stakeholders: the co-op student, the work-term employer and the higher education institution (HEI). While program rules and policies exist, each student-employer experience is unique and practitioners may find themselves faced with situations that are both ethically charged and potentially damaging from a risk-management perspective.
Career practitioners juggle stakeholder needs as well. In presenting findings from our article titled Ethical risks in work-integrated learning: A study of Canadian practitioners (Cameron, Dodds & Maclean, 2019), we invite all practitioners to consider the ethical dilemmas and risk-management issues mired in the work you do providing career counselling and direction to your stakeholders.
"Co-op practitioners work in an increasingly complex landscape as they manage the needs of three key stakeholders: the co-op student, the work-term employer and the higher education institution."
The study
With an interest in better understanding ethical dilemmas that co-op practitioners encounter, and how they manage associated risks, we interviewed 10 seasoned co-op practitioners working in HEIs across Canada. Three overarching questions guided each 30-60-minute interview.
What is ethics in the delivery of co-operative education programs?
What ethical risks do practitioners manage in co-operative education programs?
How do practitioners manage ethical risk in co-operative education programs?
We intentionally asked participants to provide their own interpretation of ethics in relation to their practice. Participants discussed how ethical dilemmas were handled and which situations involved clear risk to any/all stakeholders. In many cases we documented creative, team-driven solutions and unforeseen support from a range of areas across campuses. The research uncovered themes, commonalities and effective tools/tips for managing risk. Stories shared provided a rich collection of data, and many of the scenarios resonated with the interviewers. In our work as career practitioners, counsellors and educators, we are similarly tested as we care for our stakeholders with limited time, resources and on-the-ground experience when difficult or complex situations arise.
Read more on CERIC's CareerWise website:
Canada's global leadership in co-op and work-integrated learning
How to help students describe their learning on their resume
Bridging the academia-industry gap to boost graduate employability
The results
The research revealed five characteristics of ethical conduct as it applies to WIL. It may help to consider these characteristics as overarching categories under which the stories lay. They are equity, transparency, integrity, care and adherence to rules. Recognizing the needs of the student, the employer and the educational institution, let's look at how these categories help in better understanding and managing ethical risks.
Equity: all students and employers are treated fairly within their respective stakeholder groups, and between stakeholder groups. Equity between stakeholder groups requires the WIL practitioner to balance student, HEI and employer interests when making decisions.
Transparency: clear and timely communication by WIL practitioners with staff, students and employers, and about the WIL program in general. Honesty and disclosure by employers and students are two important characteristics of transparency.
Integrity: stakeholders "doing the right thing," which includes taking responsibility for conduct during co-op, and remaining engaged as a partner in the student's education during the co-op program.
Care: WIL practitioners suggest that greater care is required in co-op programs compared to traditional study programs because of the students' lack of workplace experience and the greater involvement WIL practitioners have in students' lives before and during the work term. Relationship management was a primary theme underpinning care by WIL practitioners in interactions with employers.
Rules: external rules or laws as well as internal rules, such as policies, procedures and guidelines set by the HEI or the employer. WIL practitioners focused on the importance of all stakeholders adhering to internal rules, which were influenced by ethics or morals. Rules can guide decision-making when the WIL practitioner is presented with an ethical risk and enable them to maintain objectivity when completing tasks and delivering the co-op program. Conversely, in the absence of rules, ethics can be a grey area for the WIL practitioner to navigate. (Cameron, Dodds & Maclean, 2019)
When unpacking the stories shared by our research participants, it became clear that scenarios did not always align with only one identified characteristic. There may be two ethical characteristics, or a conflict between ethical characteristics. For instance, a co-op practitioner exercises the ethic of care toward the student in a scenario, but this exercise may be in breach of the institution's rules (as represented by Care v Rules in the table below).
Ethical risk example
Associated ethical characteristic(s)
A student misrepresents their experience or qualifications on resumes.
Integrity
An employer requests that the HEI selects students for their consideration.
Equity; Integrity
The employer encourages the student during their work term to commence full-time work with the employer.
Integrity; Care; Rules
A student does not disclose their disability or medical condition to the HEI, WIL practitioner and/or employer.

(Note: while the practitioner should maintain confidentiality as requested by the student, a lack of disclosure prevents the employer from supporting the student with accommodations.)

Care; Transparency; Rules v Transparency
A student is accepted into the co-op program or approved to continue a work term in breach of, or as an exception to, HEI rules.
Care v Rules; Care v Equity; Equity; Equity v Rules; Rules; Transparency
(Cameron, Dodds & Maclean, 2019)
Understanding what is at the core of an uncomfortable scenario (the ethical risk) can help practitioners process complex situations. Communication, transparency and clear policies are essential in ensuring that all stakeholders are aware of their roles and responsibilities and are prepared to act with integrity. Adherence to ethical conduct and risk management go hand-in-hand in developing healthy and robust delivery of any form of career services.
Dr Craig Cameron is a Senior Lecturer at Griffith University, Gold Coast, Australia. Cameron has presented and published extensively in the fields of generic skills development and risk management in work-integrated learning. 
Christine (Christy) Dodds is faculty and Co-op Coordinator at Capilano University with over 20 years of teaching experience. She is a certified BC Career Development Practitioner, enjoys research and writing, and has received numerous awards for her student-centred approach to education.
Cynthia Maclean works for British Columbia Institute of Technology's Centre for Workplace Education as a WIL/co-op faculty member with over 25 years' experience. She has served in a number of career education leadership roles and received recognition for making outstanding contributions to the field.
References
Cameron, C., Dodds, C., and Maclean, C. (2019). Ethical risks in work-integrated learning: A study of Canadian practitioners. International Journal of Work-Integrated Learning, 20(1), 83-95
Co-operative Education and Work-Integrated Learning Canada. (2019). Work-integrated learning definition. Retrieved from cewilcanada.ca/_Library/Rebrand_CEWIL/WIL-Def-Final.pdf