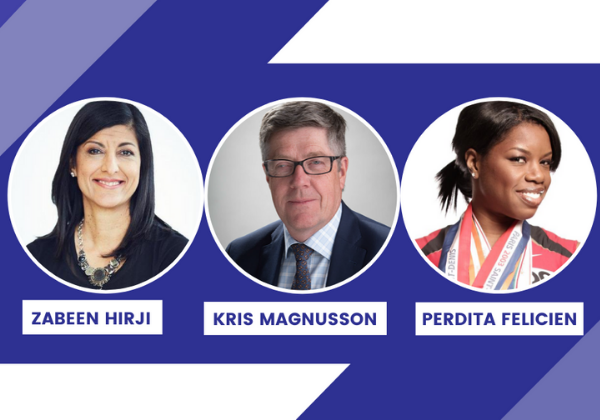 2020
Announcing keynotes for virtual Cannexus21 conference!
CERIC is excited to reveal the keynote speakers for Cannexus21, Canada's Career Development Conference. It was announced last month that the conference is going virtual for 2021, addressing ongoing uncertainty during the pandemic but continuing to provide an accessible and content-rich opportunity for Canada's career development communities to convene, share and learn. Cannexus21 will take place on January 25 & 27 and February 1 & 3, 2021.
With our theme of Career Development for Public Good, the conference will reimagine career development and its impact on education, the economy and social justice. Three exciting keynote speakers will share their experiences and insights:
Zabeen Hirji, Executive Advisor, Future of Work, Deloitte (Monday, January 25)
Kris Magnusson, Professor, Simon Fraser University (Wednesday, January 27)
Perdita Felicien, Olympian, Author, Broadcaster (Monday, February 1)
Stay tuned for the closing keynote announcement.
In addition to the live keynotes, there will be 150+ education sessions, both live and on-demand. Special programming includes Around the World sessions featuring presenters from across the globe, a Recovery series, and practical learning related to the latest labour market information, online service delivery approaches, mental health strategies and much more. All sessions will be recorded and available for later viewing for a full year. Virtual networking opportunities with presenters, delegates and exhibitors will also be available.
Register now to receive the highly discounted Gratitude rate available until September 9. Groups of at least 5 or Members of one of more than 30 Cannexus supporting organizations can benefit from an additional 25% off – only $214 per person. And Full-time Students can register for just $50. Note that with the virtual platform, registrations cannot be shared, and individuals require their own registration.
Cannexus is presented by CERIC and supported by The Counselling Foundation of Canada and a broad network of supporting organizations.