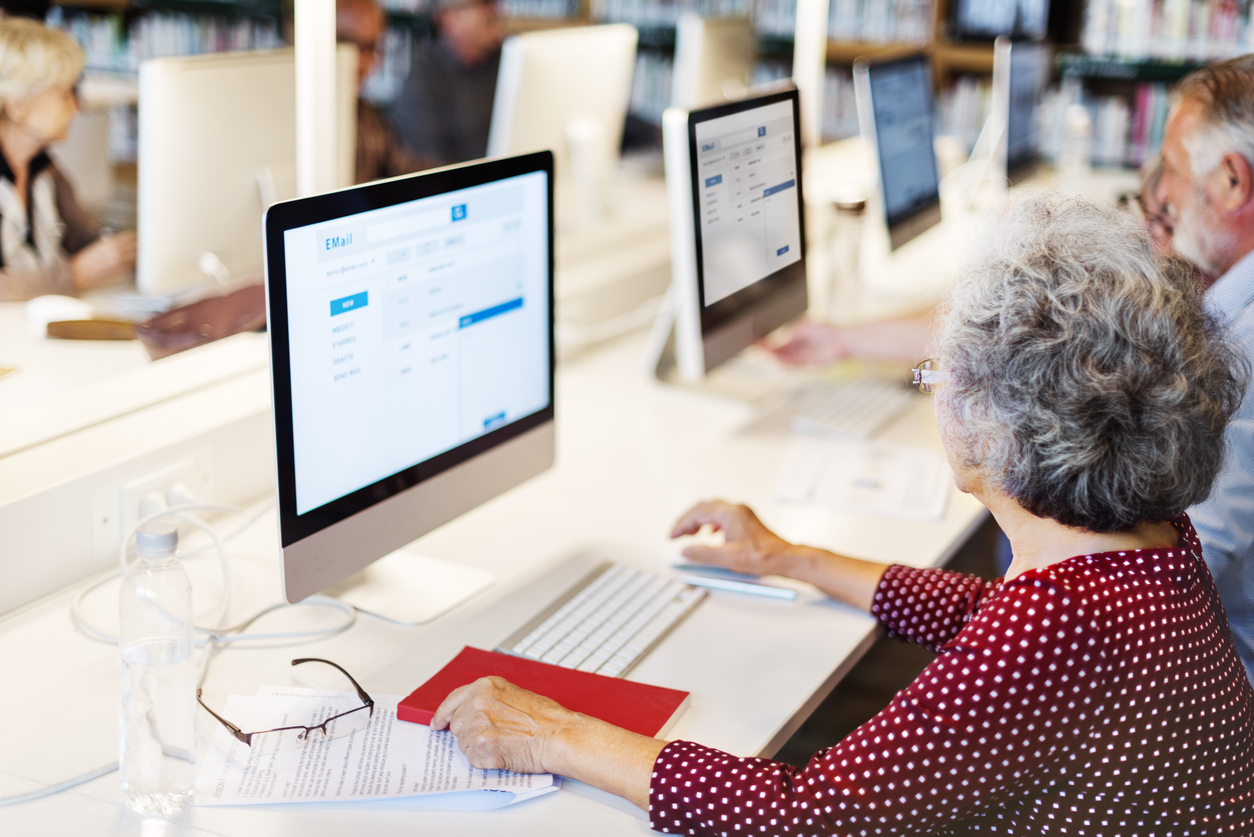 Careering
Case Study: Bridging the digital-literacy gap for mature workers
Integrating new technologies in career development programs increases participants' confidence and workforce relevant skills
Megan Stannard and Alison Reaves
Imagine that you have been let go from the job that has been your career for the past 20 years. Your resume has not been updated in years, and you have never applied for a job online. Your computer skills are limited and your confidence has taken a huge hit. This is the reality facing many Albertans as the province deals with a declining oil and gas industry as well as the ongoing pandemic.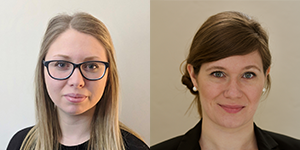 With the rapidly changing workplace, it's more important than ever to be confident in using technology. Technology aids us in almost every aspect of life, as we have seen during COVID-19 with the shift to online work. However, mature workers struggling with technological literacy continue to feel left behind. As technology innovates at an exponential pace, many older adults view learning new technologies as an insurmountable challenge. Career development programs can build competencies and confidence by providing practice in low-stress learning environments and ensuring that mature students are better prepared to use technology during the hiring process and within the workplace. Integrating new and up-to-date technologies within and throughout a career development program provides older adults the opportunity to gain confidence in using technology while increasing their employability and developing new skills.
---
In this recurring Careering feature, career professionals share their real-life solutions to common problems in the field. Read more Case Studies from Careering:
---
Our program
The NorQuest College Career Moves Program, funded by Future Skills Centre, provides adult learners in Alberta the opportunity to develop and practice employability (soft) skills in a self-paced, virtual learning environment. This program – initially designed to be a hybrid of virtual and face-to-face learning – has been delivered virtually since March of 2020. Participants range from 30 to 65 years of age, with varying levels of English proficiency and a wide range of personal, educational and professional backgrounds. Each participant is assigned a career coach, who is available for one-on-one coaching and tech support.
Over a third of Career Moves participants have expressed frustration or anxiety surrounding the use and understanding of technologies. We have incorporated technology throughout the program so students can develop their skills and confidence and we make sure to provide numerous opportunities for practice, support and guidance.
Building confidence and curiosity 
Mature students in this open and supportive learning environment gain confidence and comfort with asking questions, using unfamiliar tools and engaging with technology. In Career Moves, we have incorporated technology throughout the entire program, from the application process through to program completion. Participants schedule appointments online (Microsoft Bookings), attending virtual meetings (Microsoft Teams, Blackboard Ultra), complete course content (e-learning via Storyline 360) and activities (Moodle LMS, Voicethread, Padlet), and build community with other participants using an online communication platform (Slack).
Practice makes perfect, so we give students many opportunities to hone their skills; with each success, their confidence grows. They practice curiosity and problem-solving as they explore new ideas and ask questions, preparing them to shine in future career roles. This method of incorporating and teaching new technologies in a supportive, strengths-based environment encourages continuous learning and increases self-efficacy, confidence and curiosity.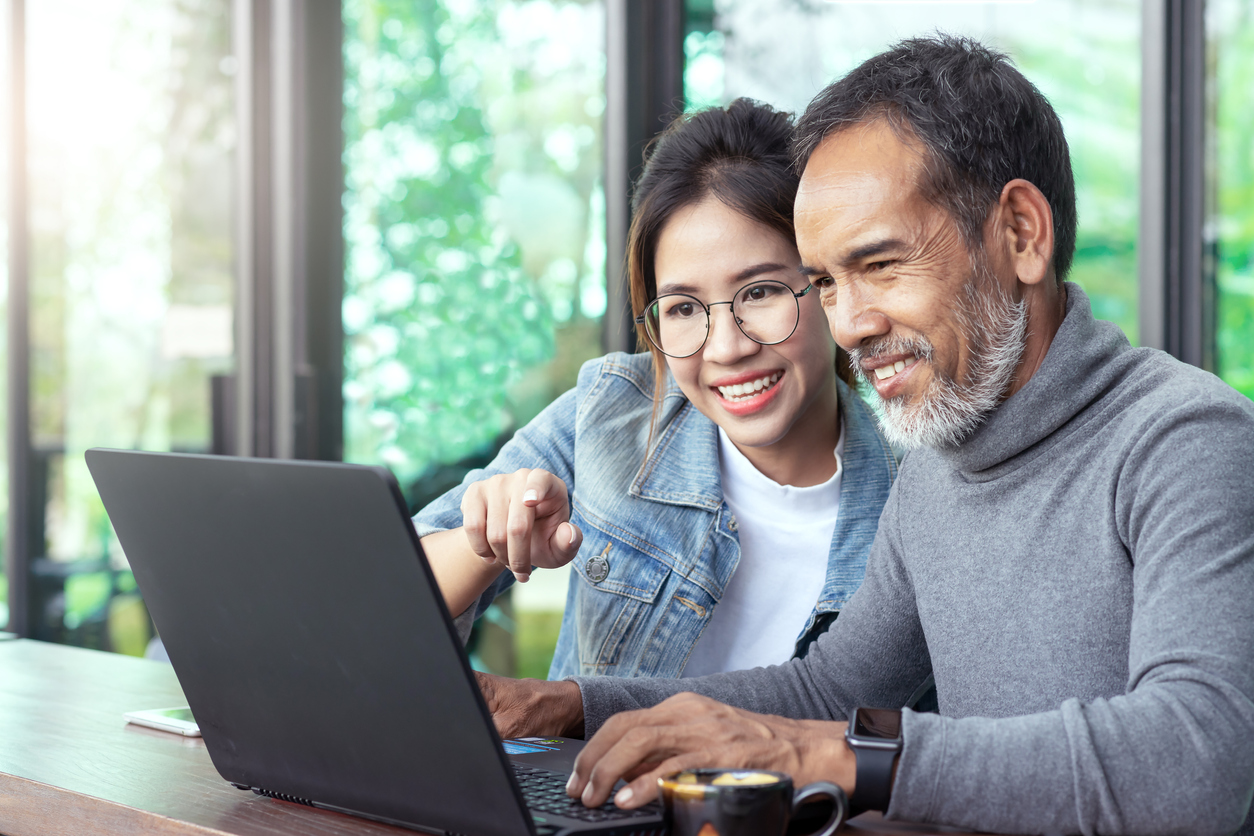 Putting skills to the test
When Jane* entered our program, she was worried that her uncertainty and fear of technology would prevent her from finding administrative work. After her first meeting was conducted over-the-phone, Jane worked closely with her career coach to practice joining online video meetings. Her confidence continues to grow, and she is now comfortable trying new features in Microsoft Teams and joining virtual events. The safe learning environment was the biggest factor in her success; Jane felt comfortable asking questions and making mistakes. She continues to pursue her new career in administration, taking additional online courses to build her technical skillset.  Jane has even successfully arranged for an informational interview with an employer in her field of interest, conducting the entire process online using her new technology skills.
After being laid off earlier this year, Sam* wanted to move away from the trades and into the business world. Sam had been out of school for decades and was nervous to complete a virtual program. One of Sam's goals when joining the program was to gain tangible computer skills and learn how to become an entrepreneur. After one-on-one mentoring with their career coach and lots of practice, Sam is now able to confidently complete course content online, submit assignments via a learning management system, and use a microphone and web camera for meetings or interviews. Sam is currently applying for a part-time virtual business program, ready to use their newly developed skills to succeed.
These mature students felt they were being left behind due to the technological advance of the modern workplace, but in a career development program they have been able to grow and advance their skills, boost their confidence and are now better prepared to re-join the workforce.
Best practices for success
Based on our experiences, we recommend three best practices for success:
Incorporate the use of technology throughout the program, integrating continuous practice and learning. Students should be able to access multiple technologies to increase the breadth of their knowledge. All additions should be relevant to the learning objectives of the program.
Encourage comfort with exploration, creating a safe space for questions and answers while empowering students to find their own solutions to problems. We leave space for questions during every virtual classroom session and encourage students to use the chat feature to ask questions about both content and technology. Students are also provided with virtual links to external websites (including LinkedIn Learning) where they can take the initiative to learn more about a subject.
Ensure students are able to find answers to their questions quickly, so that they can continue their learning. Tutorial videos are a great example of how to provide technical support 24/7; these resources can be quickly created and provided to students via a learning management system. One-on-one technology support is another key to success – in our program, all staff are trained on program technology and can provide quick support or training to students.
Career development programs have the potential to be low-stress learning environments where mature
students can practice their digital literacy and develop employability skills. With the increase in e-learning and telecommuting, it's more important than ever for jobseekers to be competent and curious with technology. Using best practices for success, mature students gain opportunities to work with new technology. This learning environment allows students to develop workforce-relevant skills and gain confidence with asking questions, utilizing unfamiliar tools and engaging with technology.
*names have been changed
Megan Stannard is the senior Career Coach with the Career Moves Project at NorQuest College. Stannard developed the successful online career development program that engages mature workers and coaches participants to meet their goals.
Alison Reaves manages the WIL and Career Education team at NorQuest College in Edmonton and previously worked as the Associate Director in the Business Career Services office at Appalachian State University in North Carolina.