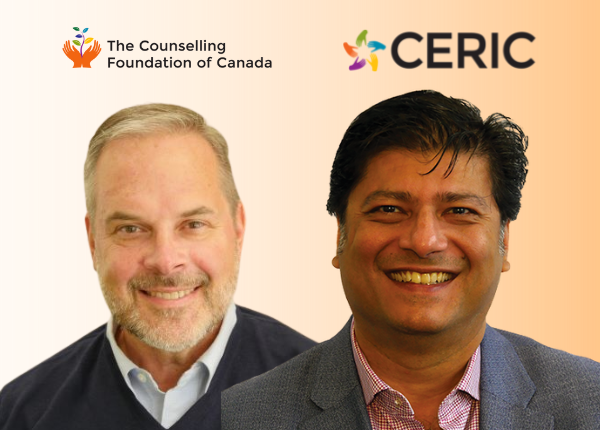 2022
CERIC ED Riz Ibrahim to become CEO of The Counselling Foundation of Canada
It has been announced that CERIC Executive Director Riz Ibrahim will be leaving CERIC to take on the position of President & CEO of The Counselling Foundation of Canada. He will succeed current Foundation leader Bruce Lawson in this role. The Foundation established CERIC and has been its primary funder. This transition is expected to take place in spring 2023. 
Concurrent with these announcements, Candy Ho, Chair of the CERIC Board, announced that there will be a national search for a new Executive Director (ED) to replace Ibrahim, who has been the ED of CERIC since its inception in 2003.   
 "While we are sad to lose Riz as ED, given the close relationship between the Foundation and CERIC, he won't be far away," says Ho. "Riz has played a pivotal role in the development of CERIC as the leading Canadian organization advancing education and research in career counselling and career development. A new ED will have a strong foundation to build upon."  
As CERIC Executive Director, Ibrahim expanded the reach and scope of CERIC's work by actively engaging stakeholders from a broad range of sectors within the career development ecosystem. Partnership, collaboration and inclusion have been at the core of CERIC's growth and development. 
Notably, he created research and learning vehicles that have made CERIC a credible and non-partisan voice in career development in Canada. Most significantly, Ibrahim was instrumental in initiating and expanding Cannexus, Canada's Career Development Conference, now in its 17th year, as the premiere learning and networking event for career development professionals in Canada. 
In the coming weeks, CERIC will launch its national search to recruit a new Executive Director.