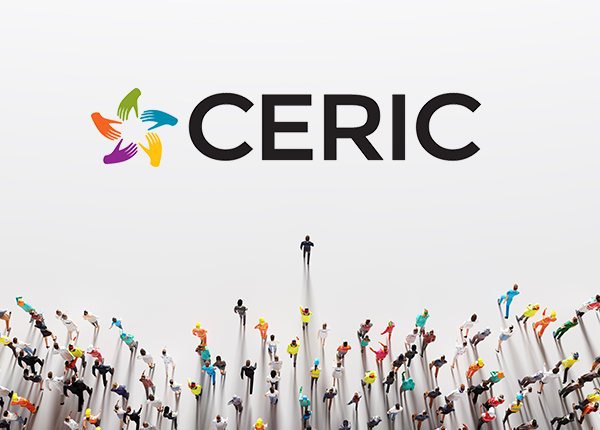 2022
Canada's leading organization advancing career development seeks a new Executive Director
CERIC is looking for a leader who has experience and knowledge of the national career counselling and career development field and offers a demonstrated ability to focus on equity, inclusion and diversity. Ideally, the individual chosen for this important role will have an excellent network of contacts throughout the sector and a sound understanding of the education and research environment within the post-secondary, secondary and/or greater community.
The CERIC Executive Director leads the development and delivery of the strategic goals and objectives for the organization, supporting the CERIC Board, Committees and staff in their efforts. The individual in this role is the external and internal champion of CERIC and is often called upon as a presenter and speaker by the career development community, stakeholders, community and civic organizations, funders, partners and the general public. The Executive Director provides leadership and support to the Board of Directors with respect to organizational governance, policies and procedures. The Executive Director oversees all aspects of CERIC operations delegating responsibility as appropriate. In keeping with the CERIC Mission, the Executive Director provides encouragement to staff in support of their individual and group professional development objectives.
Ideally, the new ED will be fully French/English bilingual.
The CERIC ED has a dual reporting structure to the CERIC Board of Directors and the CEO of The Counselling Foundation of Canada (the "Foundation") and will work closely with Foundation staff. The current ED is being promoted to the position of Foundation CEO concurrent with the completion of this selection process.
The CERIC office is located at Foundation House in Toronto. Candidates from across Canada are encouraged to apply for this role as blend of in-office and remote work is anticipated.
If you are interested in this role but don't feel you meet all of the criteria, CERIC understands that experiences and qualifications may look different for everyone. If you are interested you are encouraged to apply.
If you are interested in being considered for this national leadership position, you will find more information including the job description for the position on the ceric.ca/executivedirector page on CERIC website. Please submit your application to: hiring@ceric.ca.
CERIC is the leading Canadian organization to support education and research in career counselling and career development. CERIC is committed to provide a collaborative work environment grounded in respect for diversity of lived experience and opinion and recognizes the many ways that leadership is demonstrated through the skills and abilities of its staff and volunteers. CERIC is committed to racial justice and reconciliation.  
CERIC Vision
People in Canada have the capacity to use their skills and talents towards a more fulfilling future for all.
CERIC Mission
Advancing career development in Canada.
CERIC Strategic Mandates
Promoting career development as a priority for the public good
Building career development knowledge, mindsets and competencies
Application deadline: November 15, 2022.