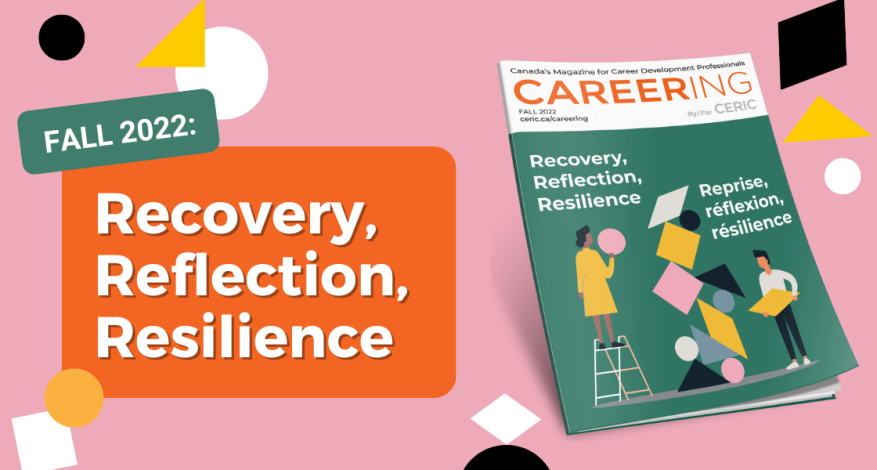 2022
'Recovery, Reflection, Resilience': Fall 2022 issue of Careering magazine now available
CERIC's Fall 2022 Careering theme of "Recovery, Reflection, Resilience" aims to hold space for the complex reality we find ourselves in after two-plus years of COVID-19. It recognizes that we're recreating normal as we go – and it may not be what we had imagined. We asked contributors to consider, how can the career development field navigate what's happening now and prepare for what's to come?
Articles include:
Careering magazine is Canada's Magazine for Career Development Professionals and is the official publication of CERIC. You can also access past issues for free online.  
Details for the Winter 2023 issue of Careering will be released soon. Check back on ceric.ca/careering-magazine or sign up for CERIC's free CareerWise Weekly newsletter or subscribe to Careering to get the latest updates.