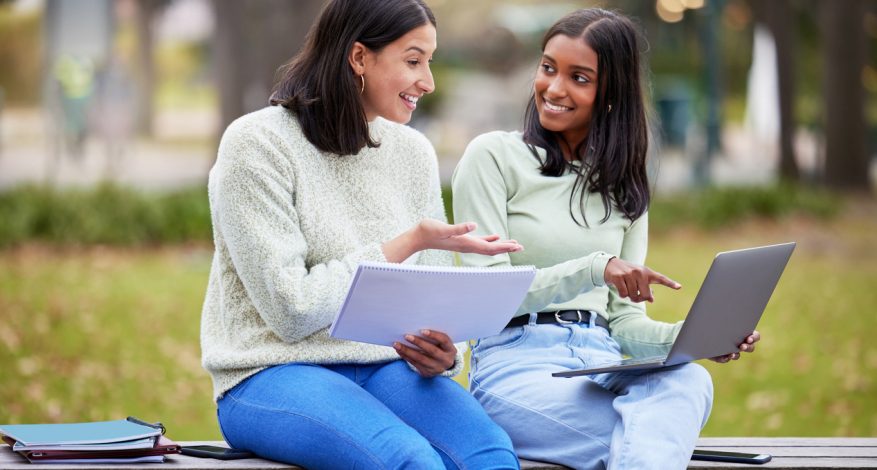 Careering
Case Study: Reimagining mentorship for South Asian & Tamil women and gender-diverse peoples
Flourish mentorship program aims to address data and programming gap while centring the lived experiences of racialized individuals
Abarna Selvarajah and Herleen Arora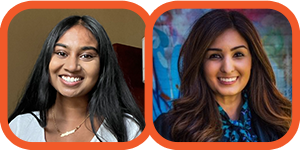 The COVID-19 pandemic has had a disproportionate impact on the economic, physical and social well-being of racialized women, newcomers, immigrants, LGBTQ2+ communities, people with disabilities and those who are low-income. The burden of unemployment, precarious employment and poor working conditions has fallen more heavily on these marginalized populations as they are more likely to be working in front-line sectors that have been greatly affected by the pandemic (i.e. retail, food service, hospitality, health care and education).
At the same time, they are also performing essential work in occupations that care for and meet the needs of communities. In addition to the economic barriers experienced by racialized women, we have also seen a rise in gender-based violence and racism across Canada.
The pandemic has also presented challenges for students and young workers. Following a shift to virtual workplaces and learning environments, students and young workers continue to express feelings of isolation as they navigate the transition period between school and work. Young people often express a longing for careers that align with their passions and spark positive social change. This becomes increasingly difficult to achieve as spaces to connect and build authentic relationships with other professionals follow different social conventions in a virtual world.
There have been numerous reports and op-eds about the impacts the pandemic has had on women and youth and the need for feminist recovery responses. Yet, there is a data gap here. We have yet to address the distinct experiences of racialized women and South Asian (India, Pakistan, Bangladesh, Afghanistan, Nepal, etc.) and Tamil women and gender-diverse communities in particular.
So, how can we support young, racialized women and gender-diverse communities navigate this period of transition? What role can mentorship, sponsorship and coaching play?
---
In this recurring Careering feature, career professionals share their real-life solutions to common problems in the field. Read more Case Studies from Careering:
Bridging the gap between degree and career
Carleton careers course aims to help students manage change and complexity
Helping a client with autism improve her interview skills
---
Understanding lived experiences
According to the 2016 Census, South Asians are the single-largest visible-minority (racialized) group in Canada, accounting for 29.6% of visible minorities in Ontario and 8.7% of its total population. Approximately 18% of South Asian people in Ontario live in poverty. While data is available on the South Asian community as a whole, there is little information gathered on the lived experiences of women and gender-diverse folks within this community.
In March 2022, Pink Attitude Evolution released a National Study analyzing the experiences of South Asian women's experiences in the labour force. The report documented that this group of women felt unfairly pressured to choose between caring for their family or prioritizing their career. It observed that these "cultural expectations placed on South Asian women have resulted in them having less time to devote to career-building activities such as social networking."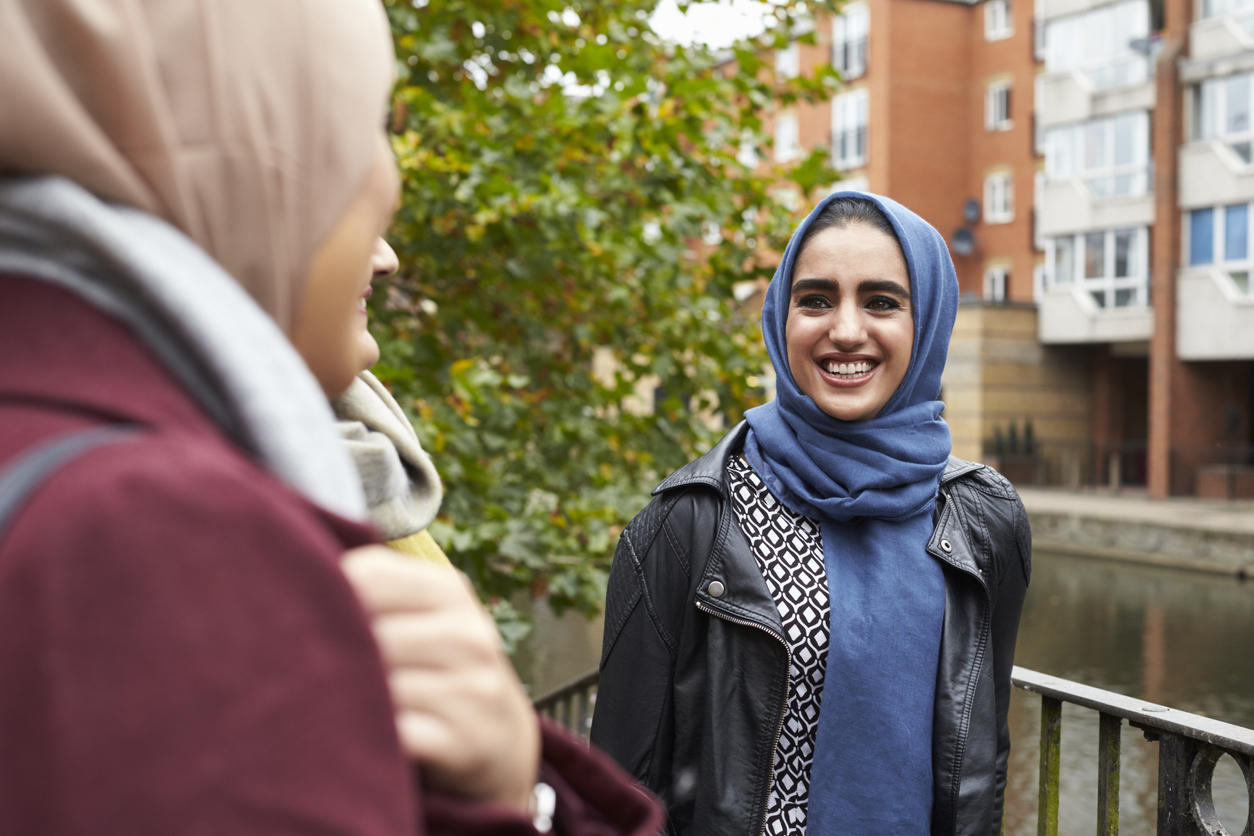 The study offered several recommendations directed at employers, including increasing access to targeted mentorship and sponsorship opportunities for South Asian women. At the South Asian & Tamil Women's Collective (SATWC), we believe that it is important to have these conversations on mentorship with those affected by the lack of supports. Now, more than ever, there is a need to build support networks that mentor South Asian and Tamil women and gender-diverse folks in a way that respects and nurtures their lived experiences as part of their personal and professional journeys.
Helping people 'Flourish'
SATWC creates spaces for connection, growth and learning in the Greater Toronto Area. Our work has been driven by the lived experiences and stories of our community members, many of whom describe facing a diverse set of challenges in their journeys through education, employment, mental health and well-being.
In recent years, we observed a need for more spaces to nurture long-term, wellness-centred mentorship for young South Asian and Tamil women and gender-diverse individuals. To help young women and gender-diverse folks navigate career pathways and transition to employment, SATWC launched the Flourish pilot mentorship program in September 2022. Mentors and mentees applied to the program and were paired following consultations with community advisors. Mentors included South Asian and Tamil women and gender-diverse folks in fields related to mental health, health inequity, social work and post-secondary education.
Flourish aims to centre wellness and community through the curation of spaces for collective learning and reflection. It offers six guided workshops for mentors and mentees to achieve sustainable personal and career development goals. Topics for each workshop include:
Understanding confidence and our authentic self
Navigating expectations and pressures
Career mapping and exploring pathways
Resume and cover letter writing
Skill building and interviewing
Workplace rights and negotiating wages
The series of workshops ends with a learning circle, where program organizers and participants share their experiences with Flourish. Each workshop takes place over an online platform, where mentors and mentees participate and learn together in community with one another.
Guided by community
This mentorship structure grounds community-centred perspectives from start to finish, as it fosters reciprocal relationships between adult allies and youth. Reciprocity and community-centred methods were informed by the work of bell hooks, who writes in the book Teaching to Transgress, "[in] a classroom community, our capacity to generate excitement is deeply affected by our interest in one another, in hearing one another's voices, in recognizing one another's presence." While mentors and mentees are encouraged to meet once a month over the course of this four-month program, program organizers hope that these relationships will continue to flourish past the end date.
Flourish recognizes that one's career and personal growth are not separate from their unique experiences and identities but rather are interdependent on one another. The migratory histories of the South Asian and Tamil diaspora are intimately tied to young people's everyday experiences of family and the workplace. It is important to be conscious of these interconnected realities by nurturing relationships that will enhance a student's learning and surround them with people who have similar lived experiences.
"Flourish recognizes that one's career and personal growth are not separate from their unique experiences and identities but rather are interdependent on one another."
For instance, in the "Navigating expectations and pressures" workshop, facilitators not only explore pressures within a workplace, but also connect it to family environments and even the personal expectations we set for ourselves. It also addresses the many forms of oppression faced by and within this group of people, including colonialism, racism, casteism, sexism and homophobia.
Moving forward
We believe that through the creation of the Flourish mentorship program in York Region, ON, SATWC will address a core data and programming gap for South Asian and Tamil young women and gender-diverse communities across Canada. By providing data on community needs and creating valuable resources for mentorship, Flourish aims to present a program model for organizations and grassroots communities to implement in their own spaces that is centred on the lived experiences of racialized folks. While the impact cannot be fully grasped at this stage of the program, the collective is focused on providing clear definitions and guidelines on mentorship in the South Asian and Tamil community, to advocate for greater investments into building sustainable mentorship programming models.
Abarna Selvarajah is the Flourish Program Lead and Herleen Arora is Managing Director at South Asian & Tamil Women's Collective. Reach out to us via social media @satwcollective on Instagram, Twitter and LinkedIn. Thank you to our Community Advisors for their contributions and edits: Shamitha Devakandan, Sivathmiga Kumaraswamy, Qudsiya Jabeen and Varenya Kuhathaas. For questions about South Asian & Tamil Women's Collective, please email: satwcollective@gmail.com.