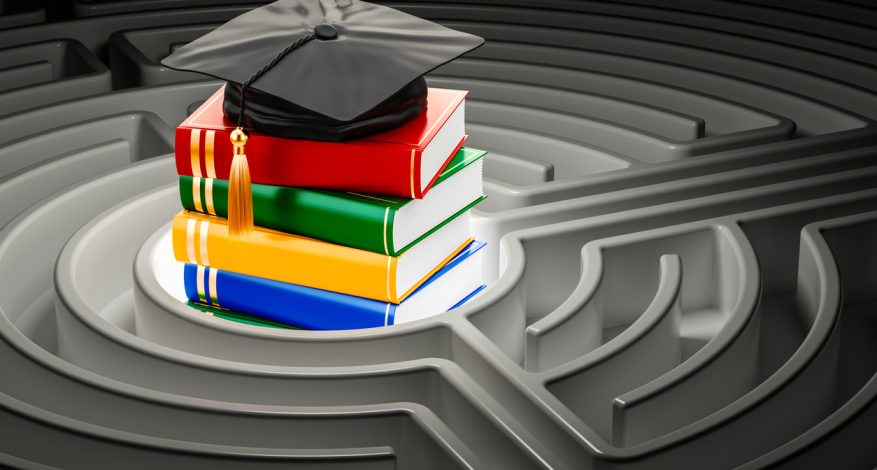 Careering
Case Study: Bridging the gap between degree and career
How a mindset shift helped a graduate with a disability embark on a new career with confidence
Shakira Rouse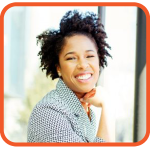 In my line of work, I am constantly helping students navigate major transitions from academics to the workforce. It is easy for me to look back now and understand how every step, failure and win helped me climb my career ladder. However, for a new graduate, the first step can seem like a hurdle – especially for a student with a disability.
Helping a new graduate make the transition from the classroom to the workforce requires a different approach to mentoring. I learned this first-hand with one of my most memorable mentees, Juliet.
Juliet's story
Juliet was a recent graduate with an interest in social impact and community development. Yet she was not sure how to start working toward a career in this field with a degree in sociology. Specifically, she was worried about gaps in her career and work experience, which were a result of health issues. As a student with a disability, she was not sure how to enter the workforce with a disability and how to advocate for herself so potential employers would see her for her skills and talents.
---
In this recurring Careering feature, career professionals share their real-life solutions to common problems in the field. Read more Case Studies from Careering:
Carleton careers course aims to help students manage change and complexity
Bridging the digital-literacy gap for mature workers
Helping a client with autism improve her interview skills
---
Mindset is the foundation
The first step in helping new graduates climb that ladder is setting the foundation with a renewed mindset. Not every new graduate is able to obtain co-ops, summer jobs or internships in an area related to their studies and interest. Often, these new professionals do not see how the value and the skills obtained in previous jobs can be transferable to other positions.
In my initial meeting with Juliet, I conducted a small exercise with her. I asked Juliet to tell me more about her previous job experience. I challenged her to get specific by describing to me what a daily shift would consist of.
In this case, Juliet had previous experience as a sales associate in a department store. To her, key responsibilities such as helping customers, working the cash and stocking inventory did not equate to the skills new employers would be looking for. I coached Juliet to reframe her skills, indicating that it is all about language and how you view your experience. Responsibilities such as helping customers can translate to customer service. I helped her transcribe her skills into a new language that would be more appropriate and suited for her resume.
Changing the language of these skills also helped to change Juliet's mindset and perception of herself. Gradually, Juliet began sharing more details about her academic journey, touching on why she decided to change programs and took an extra year to complete her degree.
Now in her late 20s, she feared that she was getting a delayed start in life. Many young professionals are living to fulfill an unwritten social rule that they need to accomplish major milestones by 30. I had to interject: "Juliet, you are right on time. There is no '30 time bomb,'" I said.
"You are not going to catch a whale by fishing in a lake. You want something big but are looking in small spaces."
At this point in our mentee-mentor relationship, I felt it would be beneficial to share my personal story and journey. I told her about what led me to start Special Compass – an organization aimed at helping students with learning disabilities achieve success within and outside of the classroom. I talked about my setbacks in school, regaining my confidence, and juggling corporate life while starting a second degree and starting a business. I wanted Juliet to see that what may have seemed like a setback or a failing moment is actually a stepping stone to greatness. All the experience she has gained on her academic journey has helped give her insights and perspectives needed for community development.
Most importantly, I also reminded Juliet that having a disability is not a weakness but your biggest strength. Supporting Juliet to create a new perspective of her academic journey and work experience helped her give her that push needed to take action toward her success. Juliet came to our meetings more engaged and enthusiastic about finding a job.
However, while she was taking more impactful steps and initiatives, she was still hitting a bit of a wall in her job-hunting process.
Stepping into new arenas
Job hunting is a full-time job in itself. You need to stay up to date on the various new recruitment and interviewing methods. Unfortunately, almost every young professional I work with is not using effective job-hunting processes.
"You are not going to catch a whale by fishing in a lake. You want something big but are looking in small spaces," I told Juliet. I explained that she needed to step into new arenas in her job-hunting process. For instance, using industry-specific job banks is more strategic than only using general job search banks.
Most importantly, networking is a must. Social media platforms such as LinkedIn and Instagram can be a great tool to make connections, establish a following and create a digital portfolio of one's career.
Most new graduates are intimidated by the word networking. I once was too, until I learned that networking is just about meeting new people and having conversations.
A good way to help recent graduates step into new arenas is to encourage them to find a hobby. I encouraged Juliet to take this time to try a new class or do a workshop on an activity she enjoys. I also reminded her that with her studies behind her, she had more time to explore the things she may have always desired. In doing a new activity, you get out and meet new people, start conversations and build natural connections. This is what building your network is all about. You never know when you might be one degree of separation from a great job opportunity.
Today, I am happy to say that Juliet found a job and is embarking on new adventures in her career.
Shakira Rouse is the creator and founder of Special Compass, an organization dedicated to helping students with learning disabilities achieve academic success. Her innovative facilitating style has led to speaking engagements and interviews at various events in North America. In 2016, she received the Black Role Model Award from the Black Canadian Business Network, and in 2021, she was a nominee for the Universal Women's Network's Women of Influence Award.