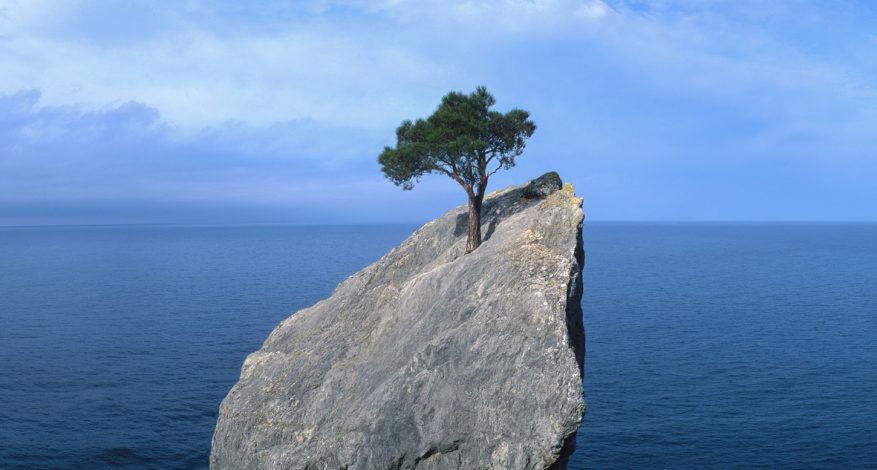 Careering
Two models to develop individual and organizational resilience
Dealing with change and loss is inevitable, but there are strategies we can employ to enhance our recovery
Tracey Campbell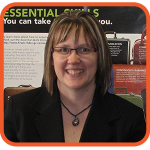 I believe that resilience is built with hope, health and happiness. Individuals and organizations are motivated by a desire to improve the world, and improving the world is achieved by having a strong understanding of health and happiness factors.
For decades, researchers studied and tried to understand happiness predictors. Some researchers believe that happiness is due to genetic and inherited factors and others believe that happiness comes from environmental factors such as income, education and being active. Results of previous studies suggest that happiness is not caused by just one or two factors but is a result of integrated several factors.
Choosing to notice, appreciate and anticipate goodness is a powerful happiness booster. Hopefulness is a choice to have an optimistic attitude and mindset that allows you to see the bright side of things and plan for a better future. While we cannot always be healthy, we can indeed strive to be as healthy as possible. Over the past 25 years I have spent as a career practitioner, I have observed that resilient individuals and organizations are more hopeful, positive and healthy.
Defining resilience and its importance
Dealing with change or loss is an inevitable part of life. At some point, everyone experiences varying degrees of setbacks. Some of these challenges might be relatively minor (not getting into a class or being turned down for a promotion at work), while others are more difficult on a much larger scale (divorce, death of close relative or natural disasters).
Resilience does not eliminate stress or erase life's hardships. People who are resilient do not see life through rose-coloured lenses. Resilient individuals understand that setbacks happen and that sometimes life is hard and painful. However, they are able to use their skills and strengths to cope and recover from life's challenges.
---
Read more from the "Recovery, Reflection, Resilience" issue of Careering:
Yes, your employees are still burned out. Here's what you can do about it
How to help your clients navigate the trauma of racism in the workplace 
Stress-management strategies from occupational therapy
---
Resilience is important for several reasons: it enables us to develop protection mechanisms against experiences that could be overwhelming, helps us maintain balance in our lives during difficult or stressful periods, and can protect us from the development of some physical and mental health issues.
To put it simply, resilience is our ability to bounce back after we have struggled, faltered or failed. It is being able to pick ourselves up, dust ourselves off, take a moment or two to collect ourselves, and then get back to the business of pursuing our goals.
Building resilience in yourself and others
Self-awareness is a key component of building individual resilience. When you are self-aware, you are more accountable for your actions because you can see yourself in a real light. With self-awareness, you are set up for more success in personal development.
Dr. Ken Ginsburg, a pediatrician, professor and author, has advocated that the following seven skills and traits will help you build resilience:
Competence – the ability to handle situations effectively and trust your judgment to make responsible choices.
Confidence – the belief in your own abilities practised through keeping a positive attitude, staying calm, making eye contact and smiling. You got this!
Connection – show others that relationships matter by addressing conflict directly. Work to resolve problems rather than letting them fester. Healthy relationships involve honesty, trust, respect and open communication.
Character – each of us has a fundamental sense of right and wrong and we demonstrate this by being comfortable with our personal and work values. Change is less uncomfortable if we remember to research, reflect, embrace and then organize information.
Contribution – individuals gain a sense of purpose by seeing the importance of their contributions demonstrated by the generation of options through ideas and actions. What steps can you take to improve your personal situation or workplace?
Coping and Control – each of us can reduce anxiety by maintaining good nutrition, getting adequate sleep, exercising and practising relaxation techniques. Avoid becoming overwhelmed; change can be controlled by adjusting our behaviour and celebrating each step that gets us closer to the transformation we want to see.
Organizational resilience
In addition to cultivating individual resilience, we also need to build up the capacity of organizations to be resilient. Organizational resilience is the ability of an organization to anticipate, prepare for, respond and adapt to incremental change and sudden disruptions to survive and prosper. Organizational resilience can be measured by reviewing its leadership, people, processes and products. Deloitte Canada recently argued that resilience is not a destination; it is a state of being.
"Resilient organizations don't just survive—they thrive in an unpredictable world. They take on new challenges with confidence. Have the ability to adapt rapidly to changing markets, new threats, and disrupt competition."
Deloitte Canada's approach includes three concepts:
Resilience by design – Designing and executing the long-term journey toward organizational resilience.
Resilience through change – Creating an environment that enables flexibility to change while still maintaining a high level of resilience through any transformation the organization undertakes.
Resilience in adversity – Having the right governance, controls, contingency plans, and roles and responsibilities to meet adversity and disruption as it arises.
In summary, Deloitte helps organizations focus on what-if and what-next scenarios to anticipate shifts and identify risks.
Surround yourself with positivity
Your time is a valuable and limited resource. Just like any investment, choose wisely how you are going to spend it. Limit the time you spend with negative people and situations and instead, focus on the positive. Negative emotions – like positive ones – can impact your overall health and sense of well-being. While it could feel selfish on some level, you are taking the steps you need to care for your own health. There are many ways to help nurture the positive – keep a journal, get out in nature, find the awe in every day and practise happiness.
Hope is an inherent part of being a human.  Hope helps us define what we want in our futures and is part of the self-narrative about our lives we all have running inside our minds. In a way, having hope links your past and present to the future. It is a match that can spark the light you need to reveal the path ahead.
For more on this topic:
Briggs, J.R. The Resilient Leaders Podcast
Ginsburg, Kenneth R (2020). Building Resilience in Children and Teens: Giving Kids Roots and Wings, American Academy of Pediatrics.
Hanson, Rick Ph. D. Being Well Podcast: Introducing Resilience
LaDayne, Rebekkah and Kain, Kathy L. (2020). The Mind-Body Stress Reset: Somatic Practices to Reduce Overwhelm and Increase Well-Being, New Harbinger Publications.
Ungar, Michael Ph.D. (2019). Change Your World: The Science of Resilience and the True Path to Success, The Sutherland House Inc.
Tracey Campbell is a Senior Policy Analyst with Alberta Labour and Immigration. She provides strategic advice and policy support on career development, employment, training and labour market policy issues. She has been a career practitioner for over 25 years. She spent the first 15 years delivering career and employment services directly to youth and unemployed adults in Alberta. She is a proud member of the CDAA, APCDA and NCDA.