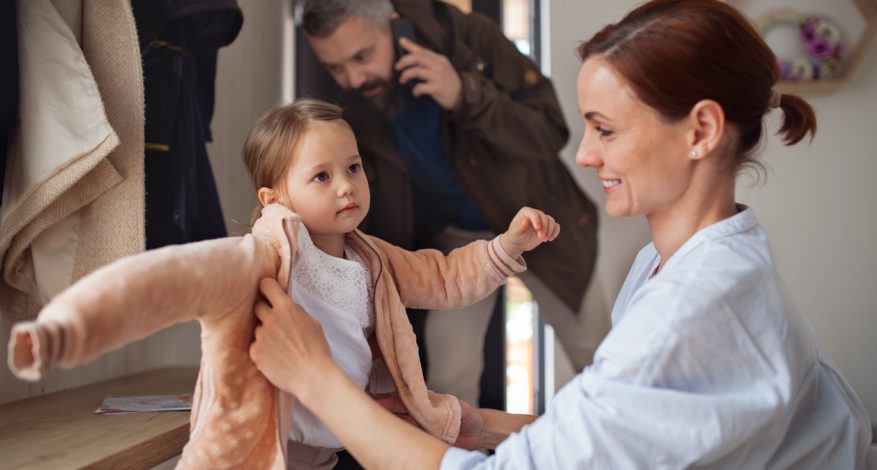 Careering
Re-entry moms: untapped talent at its finest
Dismantling caregiver bias in the hiring landscape starts with reflection and resilience
Rebecca Joy Tromsness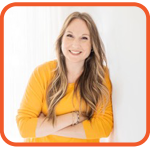 The global skills gap is real, and Canada is no exception. Addressing this deficiency is essential to this country's ongoing economic recovery.
At the same time, the pandemic-induced "she-cession" saw 12 times more Canadian women than men stop working because of childcare responsibilities (Nolen, 2021). They are now, two-and-a-half years later, waiting and available to fill the skills gap.
The solution to meeting these challenges is two-fold:
Reflection: Employers need to reflect on their recruitment and retention practices and address (unconscious) biases to advance strategic diversity, equity and inclusion efforts by accessing an untapped talent pool: re-entry moms.
Resilience: Jobseeker moms can leverage a primary caregiver role by believing their worth and clearly articulating the value of their transferable skills, while also approaching re-entry with the growth mindset employers crave.
Where reflection and resilience meet, it's a job search and hiring jackpot.
Talent, overlooked
Roughly eight out of 10 Canadian executives recognize an industry-wide skills gap and are struggling to find prospective employees with the right skill level and experience to fill positions, according to CERIC's 2022 National Business Survey.
In particular, employers surveyed said individuals with adequate "soft skills" are hard to come by. Positive attitude and communication were cited as the top two desirable qualities, and the importance of reliability has increased significantly over the past eight years. The majority of Canadian employers prefer to hire someone with the right soft skills who is a "good fit" and provide training for the technical aspects of the job.
This should be good news for moms who are looking to re-enter the paid workforce. Mothers develop an array of widely sought-after soft skills during their "resume gap" months and years. Adjusting to the arrival of a newborn, for instance, offers a masterclass in adaptability. Navigating children's virtual education demonstrates communication across remote teams, change management and problem-solving amid strong digital fluency.
Unfortunately, caregiver bias (whether unconscious or not) is alive and well in today's hiring landscape. It's playing a role in employers' rejection of suitable candidates who happen to have a "mom gap" on their resume.
"Mothers develop an array of widely sought-after soft skills during their "resume gap" months and years."
Studies show that caregiver parents (mostly mothers) are perceived as undesirable candidates, often seen as less reliable, less committed and less deserving of a job; they are 50% less likely to receive callbacks compared to non-caregiver applicants with the same gap (Weisshaar, 2018). Interview chances significantly decrease for work gaps beyond two years, a 2019 ResumeGo field study found.
This bias has been infused into hiring practices. A recent Harvard Business School study (2021) revealed that almost 40% of employers using ATS said they automatically weed out resumes with gaps of more than six months.
Of course, this bias affects caregivers of all gender identities; it's important to remember that not everyone caring for children full time answers to "mom."
---
Read more
Which hybrid work model is right for your client?
Yes, your employees are still burned out. Here's what you can do about it
Case Study: Reimagining mentorship for South Asian & Tamil women and gender-diverse peoples
---
Dismantling employer bias
Lack of corporate self-reflection sustains a rut of outdated and inequitable recruitment practices that sabotage the attempt to close skills gaps and, in the process, overlook underrepresented candidates, harming DEI initiatives.
After seeing new lows in women's workforce participation at the height of the pandemic, it is crucial to cultivate an organizational culture and recruitment strategy that accepts and respects mothers' non-linear career paths.
And even though women's workforce participation has "recovered," with mothers surpassing pre-pandemic levels in recent months, Leah Nord of the Canadian Chamber of Commerce cautions against a "self-congratulatory consensus" that women/moms have arrived at "recovery." She points out that the women who made a difficult decision to drop out of the workforce long term to care for children during the pandemic are no longer captured by the StatsCan Labour Force survey (which informs our recovery numbers).  A survey by the Canadian Women's Foundation this past spring found a whopping two in five moms (37%) have put their career on the back burner to manage home and caregiving responsibilities.
Reflection begins with recruiters, talent acquisition teams and hiring managers recognizing and removing structural barriers in recruitment. For instance, demonstrating a preference for candidates with employment continuity reflects a bias that a mother's "gap years" are void of employable skills.
Seeing the value of caregivers' transferable skillset requires a mindset shift: skills aren't less valuable just because the work was unpaid. Employers need to replace the "mom gap bias" with curiosity — "I wonder how x months/years of caregiving prepared this candidate for this role?"
COVID has helped advance this mindset shift in some ways. For instance, it prompted LinkedIn — the largest professional networking platform on the planet — to provide the option to add a "career break" (including full-time parenting) to one's profile.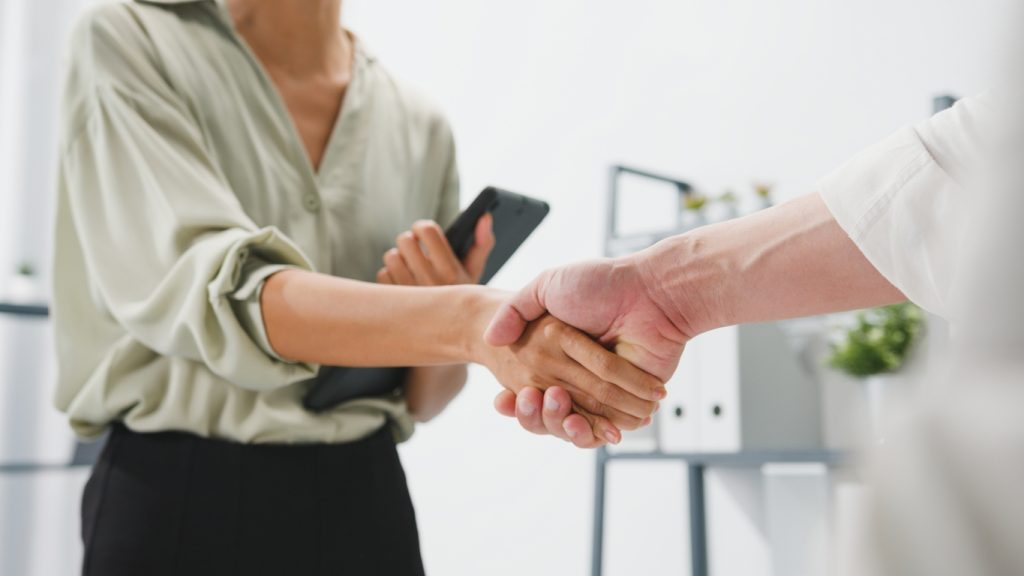 Reflection continues with executives re-imagining what a people-focused ROI looks like, bolstering employee retention by nurturing the very reliability and dependability that they're hungry for.
Imagine implementing flexible working environments – as part of policy – that offer remote and hybrid set-ups, job shares, part-time positions and hours that aren't strictly 9-5. Imagine proactively supporting parents with a return-to-work program. (Employers could connect employees on parental leave to the organization Moms at Work, which offers courses, community and coaching for mothers.)
While many employers fear that they will invest in training only to have employees leave, these supportive practices would give traditionally overlooked candidates a strong reason to stay. Candidates who believe they're valued – and see policies in place that support and invest in their well-being – are more engaged and committed.
This is what it looks like to lead in the new normal: reflect, adapt, rebound.
Building up re-entry moms
The mindset shift is crucial for parents, too. Moms also have to bridge the skills-awareness gap to effectively communicate their value to potential employers, and this takes work.
Resilience for re-entry moms begins by replacing self-doubt with knowing their worth. Knowing that their transferable skills have value. Knowing that employers need and want those skills. Re-entry caregivers' job search success relies on doing their part to be clear (and confident) about which in-demand, transferable skills they offer – including those they developed doing the unpaid work of raising a family.
For the past two years, employers surveyed in Monster's 2021 and 2022 annual Future of Work reports say that jobseekers need to better articulate their transferable skills to make it easier for recruiters and hiring teams to quickly identify a candidate's value as a great fit for the role.
To help them navigate this, moms may want to check out free back-to-work sites such as Nabanita de Foundation, conduct a skills audit (either by cross-checking against a skills checklist or having a professional evaluation) or work with a career professional.
An awareness of moms' transferable skills shines brightly when application documents and interview conversations reflect evidence of in-depth company research. Caregiver parents will draw on critical thinking skills, investigation and data analysis to answer: How would my transferable skills help my potential employer make money, save money and/or save time?
Part of company research involves networking and arranging informational interviews with individuals at target companies or in target roles to better understand and articulate relevant transferable skills.
Resilience continues with mothers demonstrating and communicating a growth mindset to prospective employers – a willingness to learn and grow through upskilling/reskilling. Re-entry moms can approach new roles with open-mindedness, teachability and a positive attitude – the soft skills needed to address our labour market recovery.
Filling skills gaps takes two to tango; however, gatekeepers will always make the final call. Leading in the new normal means imagining an economic recovery that normalizes hybrid work, flexibility and mat leave / return-to-work onboarding as policy so that DEI initiatives can seamlessly include the untapped, soft-skills rich talent pool that is caregiver moms and simultaneously be met with ROI and high employee retention.
Rebecca Joy Tromsness is a full-time caregiver mama, turned re-entry prospect, turned entrepreneur and educator. Tromsness helps fellow caregiver parents land call-backs against crappy odds. After years moonlighting as a copy editor, resume-polisher and research junkie, she has plucked the most relevant tips, tools, and strategies from all the current advice and (mis)information, curated specifically for moms re-entering the workforce with a resume gap. Tromsness's background in journalism lent itself to a digital editing and reporting stint at The Globe and Mail before jumping into full-time people management as a mom of four and most recently founding and launching Rebecca Joy.