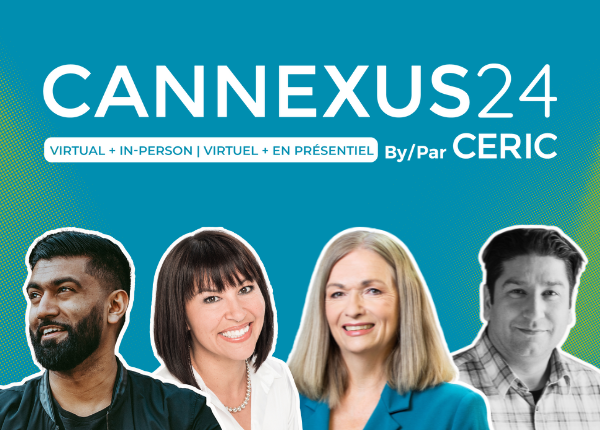 2023
Four incredible keynotes to headline Cannexus conference
A bestselling futurist, a Paralympic champion, a renowned career theorist and an award-winning Indigenous researcher will deliver keynotes at the hybrid Cannexus24 conference. Cannexus, Canada's Career Development Conference, will take place Jan. 29-31, 2024, both online and in Ottawa. The largest bilingual conference in the country focused on innovative approaches in career and workforce development, the conference draws more than 2,000 attendees. 
Attendees at Cannexus24 will hear empowering talks from these four outstanding keynotes: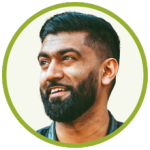 Hamza Khan
Future of Work and People-first Leadership Expert | Bestselling Author
Brave New Work: The Change-Friendly Playbook for Navigating Non-Stop Transformation  
Khan is on a mission to help organizations achieve inclusive and sustainable growth by rehumanizing the workplace. He will help attendees navigate a fast-approaching future of work, an always-on "new abnormal" characterized by hybrid work, persistent technological disruption, and constantly shifting behaviours and expectations.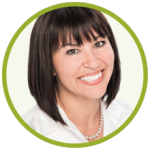 Chantal Petitclerc
Paralympic Champion | World Record Holder
Sharing My Story 
The epitome of determination, perseverance and discipline, Petticlerc is the most successful wheelchair racer of all time, boasting multiple medals from all three of the world's top athletic competitions. She uses her own story to illustrate the importance of perseverance, ambitious goals, vision and, especially, dreams.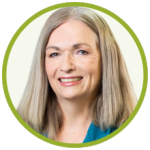 Dr. Nancy Arthur
Professor and Dean Research for UniSA Business, University of South Australia and Professor Emeritus, University of Calgary
Business as (Un)usual: Staying on Course During Turbulence and Trends 
Dr. Arthur's teaching and research has focused on culture-infused career counselling, social justice advocacy, and career development for international students and workers. She will discuss the need for career development services to be proactive in shaping policies and practices in ways that support people to navigate new ways of working.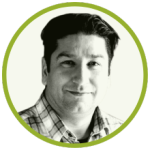 Dr. Sean Lessard
Award-winning Professor, Writer and Researcher in Indigenous Youth
Bubbling Up: Empowering Indigenous Youth Through "Radical Advocacy" 
Dr. Lessard is Woodland Cree and is from Montreal Lake Cree Nation in Northern Saskatchewan Treaty 6 territory. In this keynote, he will reflect on his work alongside Indigenous youth both in and outside of schools. He is especially known for his design of graduation coach models, transition/career planning and "school at any place and at any time" approaches.  
Super Saver rates for the virtual conference start at $210 with special $50 rates for students. The in-person rates start at $390. Members of more than 30 supporting organizations receive 25% off of their registration. The 25% discount is also available for groups of 5 or more.  All delegates get access to the virtual recordings after the conference for three months. The Super Saver deadline is Sept. 8. 
Cannexus is presented by CERIC and supported by The Counselling Foundation of Canada and a broad network of partners. For more information on the conference and to register, visit  cannexus.ceric.ca.