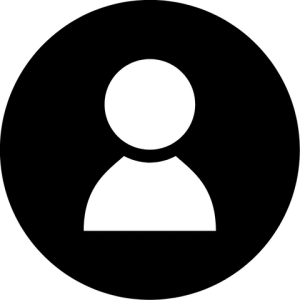 Presenter(s)
 Dr. Jason Cressey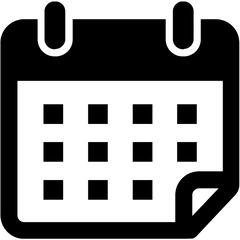 Date and time
Tuesday, October 18, 2022
Tuesday, October 25, 2022
Tuesday, November 1, 2022
12:00 pm – 1:00 pm ET (check your timezone)
Overview
Motivation is the most important driver behind achieving goals. If someone is not motivated, they achieve very little – or nothing at all. Perhaps the greatest gift we can offer others (and ourselves) is the extra push that can make all the difference: targets that may now be reached and dreams that can be realized. Developing the skills to motivate others is not a mysterious game of chance – rather, new research from the field of psychology reveals how we can help others to work more enthusiastically towards their goals and remain focused even when obstacles appear. The skills involved include the kind of questions we ask (and the way we ask them), the insights we offer, the way we show up ourselves and the way we encourage others to think. These skills are subtle – but vitally important – for you to help others achieve the success they seek.
Why Career Practitioners Should Attend
The benefits are two-fold: motivation is an essential skill to share with clients who feel disillusioned due to career upheaval, exhaustion or anxiety. In this sense, the webinars offer a range of valuable tools for professionals to pass along to clients in their career development journey.
Additionally, the onus lies on career development professionals themselves to model high levels of motivation and integrate the skills presented in these sessions into their own professional lives. The insights gained from this webinar series, therefore, stand to benefit both those who attend and, in turn, the clients they serve.
Finally, participants will engage in a rich and varied learning experience with the opportunity to test their knowledge in the third and final webinar of the series through small group exercises.
Webinar #1: What motivation is (and isn't)
Tuesday, October 18
Understand what motivation is and why internal motivation is so essential to human behaviour
Identify the many different types of motivation and understand how each has a different likelihood of long-term positive/successful outcomes
Learn what types of rewards motivate people (and which do not)
Distinguish between coercion, persuasion and true motivation
Explore your own relationship with motivation and how this can impact those you work with
Gain an understanding of how motivation ebbs and flows over time and how to cultivate the "golden moments" when it is most prevalent
Webinar #2: The critical skills to motivate
Tuesday, October 25
Explore the 10 critical skills to motivate others
Identify what communication styles positively impact motivation levels
Understand the importance of non-verbal behaviour in levels of motivation
Confront the major factors that occur when people lose motivation, and help them get a 'kick start' if apathy sets in
Work with the skills of empathy, reframing and defining purpose to enhance levels of motivation
Webinar #3: Motivation in action: practicing the skills hands on
Tuesday, November 1
Apply the skills from the previous two webinars in paired discussions and small-group activities
Get real-time feedback on your motivational skills
Explore real-world situations and consider how the skills acquired in this course can be applied to maximum effect
Gain an experiential understanding of motivational theories, and use the opportunity to ask any remaining questions you may have to become a more motivated career specialist
| | | |
| --- | --- | --- |
| COST | Non-CASE Members | CASE Members |
| Individual Rate | $159 | $119 |
| Group Rate* | $119.25 each | $89.25 each |
*If you register 5 or more participants from the same organization at the same time, you qualify for the group rate of 25% off registration fees.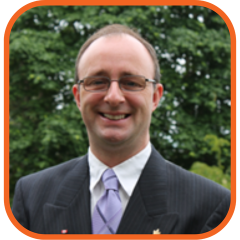 Dr. Jason Cressey gained his PhD from Oxford University, specializing in social behaviour, interpersonal communication, emotional intelligence, cultural differences and positive psychology. Since 1997, he has been a consultant and workshop facilitator for a wide range of clients – from small non-profits to global corporations – on a variety of psychology-related topics. He is a popular keynote speaker and brings a dose of humour and personal story-telling to all his presentations. Jason also offers online coaching/counselling, applying insights and perspectives from his many years in the field to assist clients in managing obstacles and challenging situations.
What attendees at Dr. Jason Cressey's 2021 Positively Resilient webinar series had to say: