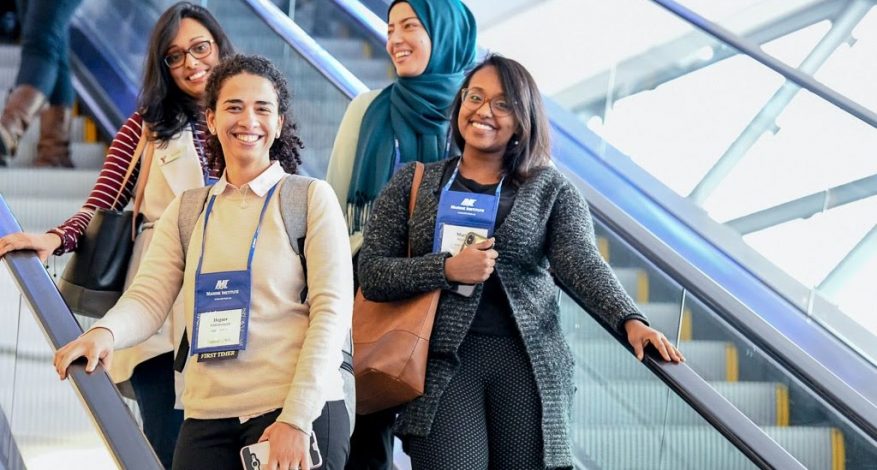 2019
Cannexus20 preliminary conference programme is now available
With more than 150 education sessions, the newly released Cannexus20 National Career Development Conference preliminary programme offers unmatched learning and networking. Canada's largest bilingual career conference, Cannexus is expected to welcome 1,200 professionals from education, community, government and private sectors to Ottawa from January 27-29, 2020 in Ottawa.
Education sessions with thought leaders will explore innovative approaches in career counselling and career and workforce development including:
Career Development & Mental Health: Coping Becomes Hoping
Labour Market Trends in the Age of Disruption
Design Thinking for Career Development
Students Perspectives on Careers & Career Development: 2020
The Power of LinkedIn and Social Reciprocity
Predictors of Newcomer Employment Success: Evidence and Practice
Indigenous Career Assessment Tools? Perspectives from Indigenous Counsellors
For those interested in a more interactive session, special Carousels taking place in the main plenary hall will feature multiple roundtable presentations. Presenters speak for 30 minutes then delegates rotate to another table of their choice.
As part of Canada's largest bilingual career development conference, attendees can also extend their conference learning by attending skill-building pre-conference workshops in addition to world-class keynotes, Mega sessions featuring well-known thought leaders, TED-style Spark! talks and an Exhibitor Showcase.
A variety of registrations packages are available at very competitive rates. Take advantage of the Early Bird rate by registering by November 6 for only $550. Special discounts are available for members of 34 supporting organizations, students and groups of five or more. Anyone needing help to make the case for attending Cannexus can consult our Convince Your Manager page.
The conference is presented by CERIC and supported by The Counselling Foundation of Canada and a broad network of supporting organizations and sponsors.