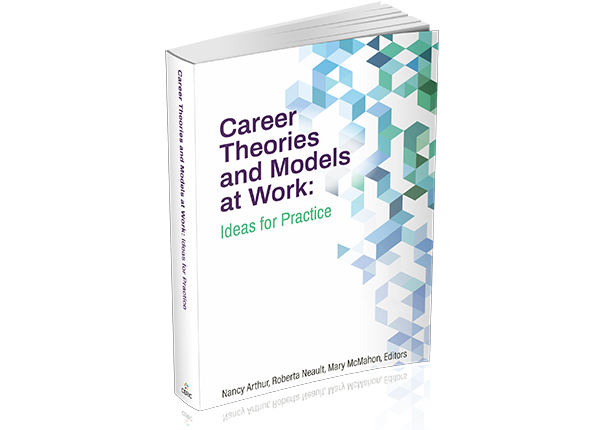 2019
Next free webinar series with authors of Career Theories and Models at Work starts Oct. 25
Following the popularity of the first free webinar series in the summer, another free webinar series will be offered this fall to further explore the career theories and models compiled in CERIC's new book. Webinars are led by the contributing authors to the book.
CERIC's Career Theories and Models at Work: Ideas for Practice is an international collection of 43 contemporary and emerging career development theories and models that aims to inform the practice of career development professionals around the globe. It is also intended to be used as a text for undergraduate and graduate career counselling courses.
Webinar #1: Enhancing Accordance Between Person and Environment Through an Ecological Career Counselling Approach | Friday, October 25, 2019, 12:00 pm – 1:00 pm ET, presented by Mei Tang, University of Cincinnati, USA
Webinar #2: Developmentally Aligned Career Programming for PK-12 Students: The Conceptions of the Career Choice and Attainment Model | Friday, November 1, 2019, 12:00 pm – 1:00 pm ET, presented by Kimberly A.S. Howard, Boston University, USA
Webinar #3: An Innovative Acceptance and Commitment Approach to Career Theory and Practice – Why, What and How? | Monday, November 4, 2019, 12:00 pm – 1:00 pm ET, presented by Tom Luken, Retired Researcher and Professor, Netherlands
More than 1,000 attendees from around the world participated in our free webinar series this past July, including United States, Australia, United Kingdom, Singapore, India and Czech Republic. These webinars from Michael Healy, Debra Osborn and Reinekke Lengelle were recorded and remain available for viewing.
Registered participants will receive a link to the recording of the three webinars. So even if you can't make one or more webinars in the series, you will still be able to access all the learning.