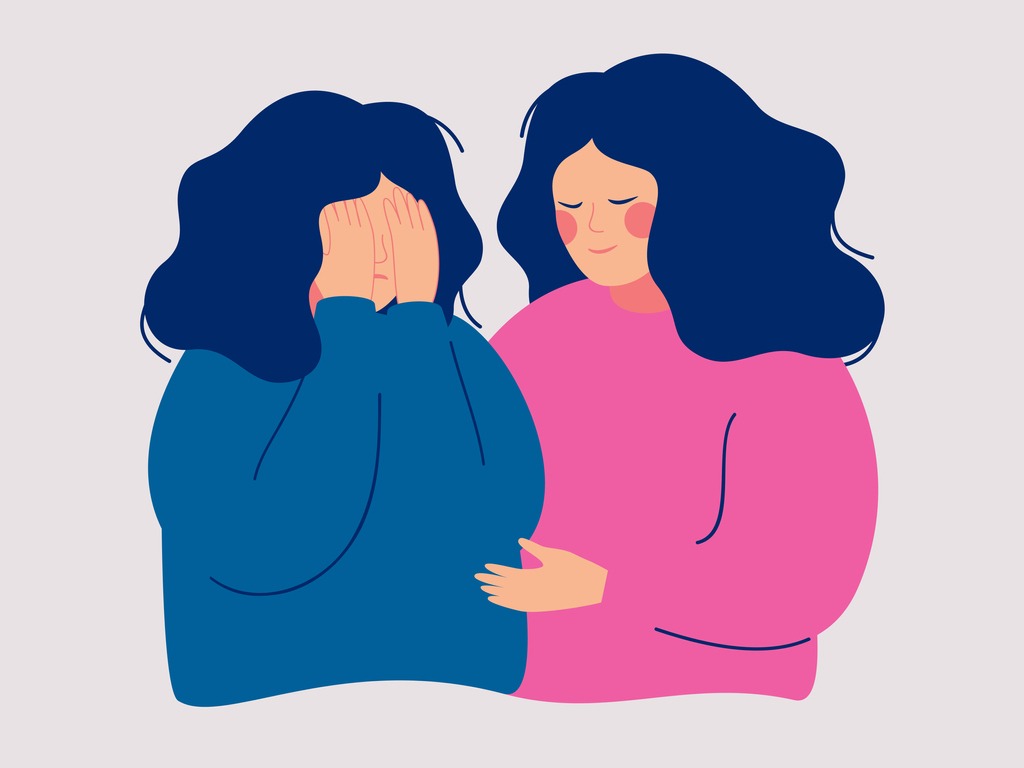 Careering
Client Side: Wading through grief and rediscovering my career passions
After experiencing a devastating personal loss, a dissatisfied business consultant decides to take her happiness into her own hands – with the help of a career counsellor
In this Careering feature, jobseekers reflect on successes and struggles in their career development.
H.M.S. Power*
When we lose someone we love, to say our world gets turned upside-down is an understatement. I lost my beautiful mother almost a year ago from an aggressive cancer in a matter of six weeks. Losing your mother is like training for a grief marathon you never signed up for. There is no planned route or finish line. There is no seamless linear transition between the stages of grief. It is more a tangled ball of yarn, where you bounce erratically between stages, returning to some more often than others.
When you are confronted by tragedy and grief, it really puts things into perspective – including what you value in your career. Things that used to seem so important now are trivial. You learn to draw hard lines and say no as you realize your own mortality and become less willing to put up with situations and people that drain your happiness. My mom was only in her 50s when she passed, so I learned the hard way that life is short. Why spend a second of it doing anything other than what you love? I started to question where I was in life, the experiences I'd had, and what was and wasn't making me happy.
Sifting through career dissatisfaction
My mom was a workaholic. I watched her through the years sacrificing all her energy and happiness in careers that made her miserable. I saw similarities in my own life. I hadn't been happy at my current position for years, but always viewed it as temporary and never as a career that I would stick with. Much like the accounting degree I obtained, I sort of fell into the job.
My current position as a senior business consultant involves very little work-life balance. I'm required to travel to client sites from Monday to Thursday every week. My increased desire to be around my loved ones and familiar settings after my mother's death has made me even more dissatisfied with my demanding travel schedule.
Check out some of our past Client Side articles:
What I learned from quitting my job to study cannabis in my 30s
It's a small world after all – reflections on a career coaching journey
How I found my career fit in science
My lack of passion for the subject matter is also a challenge. The focus of my job is consulting with clients who are in finance and insurance, which doesn't interest me. An integral part of my profession is constant learning and growth, as there are endless advancements in financial regulations and technology. Forcing myself to learn about topics that I viewed as tedious had me grasping at motivation and dedication I just didn't possess any more.
Before business consulting, I travelled down a variety of career paths, none of which had to do with my degree in accounting. They ranged from producing large-scale paintings for company lobbies, modelling and styling, working as an esthetician, owning my own cake business and, finally, to my current side gig as a musician. I realized my current career dissatisfaction stemmed from not embracing my creativity. My demanding work load was leaving me very little room to pursue creative endeavours. Because of this realization, I decided to consult with a career counsellor. I needed to weave passion and breathe life back into my career.
Finding the right fit
After much research on Toronto career counselling services, I landed at CareerCycles. Many of their counsellors had 10+ years in career coaching in addition to psychology backgrounds, which I thought would be beneficial, given my emotional state. I started with an introductory consultation with the Practice Leader and President, Mark Franklin. We chatted about my challenges, interests and goals. The next step was placing me with a counsellor who would fit with my personality, creative objectives and had experience in what I was searching for. I was placed with Kerri Brock, who was a perfect fit. We shared many beliefs and a love for creation, and she had experience in a variety of sectors she could draw on to help me explore my options.
Our sessions began with a clarification phase: asking vital questions on what possibilities would be a better fit, translating past experiences into new opportunities, and matching strengths and desires. I didn't realize how many options I had available to me. I was concerned my degree in accounting and current employment experiences were going to hold me back from the creative options I was seeking. This wasn't the case at all.
"I needed to weave passion and breathe life back into my career."
In the next exploration phase, we examined possibilities that tied in with my desires. We talked about my passion for music and how I was writing and performing with my partner, Shane. Our band was ramping up and I had accomplished a lot to get us there. I designed and built our website, created our logo, developed a brand blueprint for consistent social media creation, and devised a release and business plan. After hearing how much I had enjoyed this process, Kerri suggested what seemed to be a perfect career option for me: artist branding and development.
Next steps
I am still with my employer, but I am job searching for placements directly in line with developing skills for artist branding and development (eg, content creation, social media management, website design, writing, etc.). I am also actively seeking clients to build up a portfolio. I have already connected with artists within my network who are interested in working with me and have a project on the go with a company that provides workshops for positive life changes in adolescents and adults. As for our band, we have released our first single on streaming platforms and our EP is scheduled to come out in January.
In an ideal situation, I would replace my current salary with one stemming from music. Musicians are entrepreneurs, but it's a concept few of us embrace. At the moment, though, our band and artist brand are so new that it will take some time before I can fully transition into entrepreneurial work. However, the option of helping other artists with branding and development would intertwine my passion and creativity in a way that would produce a revenue stream. Career counselling helped me make that discovery.
H.M.S. Power has an eight-year consulting background in accounting and finance. Now a Toronto-based musician, she is leaving the world of banking and finance and actively pursuing a career in music along with artist branding and development. She has a passion for travel, photography and cooking.
* H.M.S. Power is a pseudonym used at the author's request to allow her to speak candidly about her employment experiences.