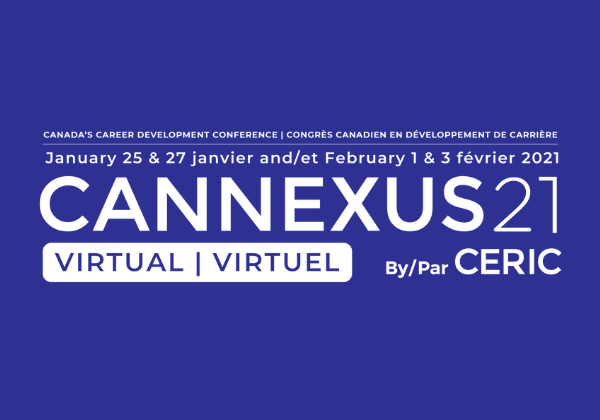 2020
Marilyn Van Norman Bursary awarded for virtual Cannexus21 conference
In recognition of Marilyn Van Norman's valuable contribution to the career development field, CERIC is awarding 13 bursaries to community-based counsellors for Cannexus21, courtesy of The Counselling Foundation of Canada.
CERIC received a total of 21 applications and wishes to acknowledge all the organizations that applied. Recipients of this year's Marilyn Van Norman Bursary (formerly the Elizabeth McTavish Bursary) come from across the country, including British Columbia, Alberta, Manitoba, Quebec, New Brunswick and Nova Scotia. Bursary winners this year represent organizations that support newcomers, youth, Indigenous peoples, and people with disabilities.
The bursary is given in recognition of Marilyn Van Norman, the recently retired Director of Research Initiatives at CERIC. Known as a collaborator, visionary and expeditor, she is widely respected for her more than 40 years of leadership in the career development field.
A bursary provides a full registration for the Cannexus conference. The Cannexus21 conference takes place in January 27 & 29 and February 1 & 3, 2021. ­­