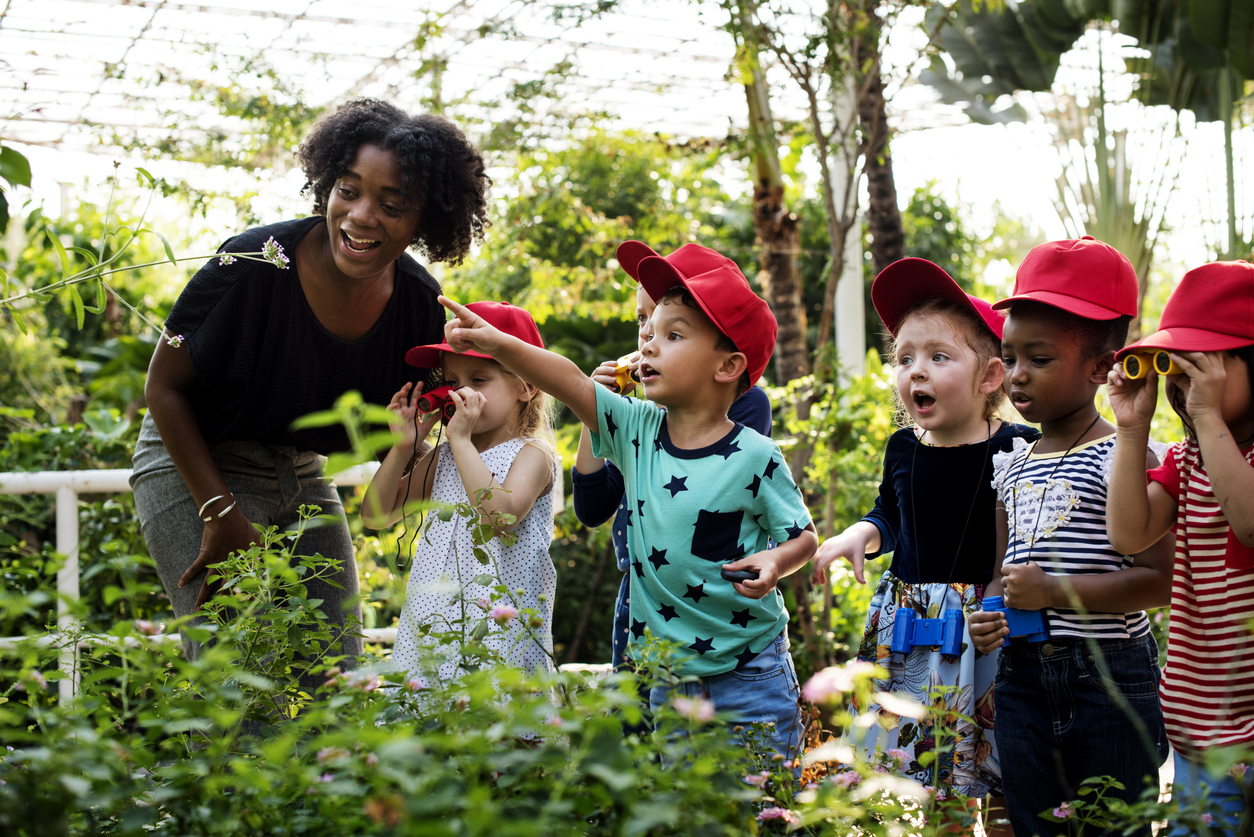 Careering
Community connections foster K–12 career exploration
Edmonton Public Schools' Community Marketplace weaves career development into the curriculum
Heather McIntyre and Sean Jones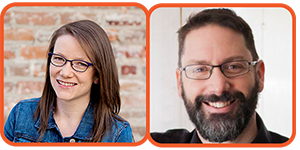 From learning about marine life to the many ways to work with aquatic creatures, Grade 2 students in Tomi Brooks' class at Svend Hansen School dove into life under the sea through their computer screens thanks to the Community Marketplace.
Much more than a typical guest speaker, career fair or career day, the Community Marketplace is a collaboration between teachers and community organizations to provide authentic and meaningful career exploration for Edmonton Public Schools students. To avoid "stand-and-deliver" presentations, organization representatives address challenges they face in their work and engage students in a dialogue about potential solutions. These opportunities address curricular areas and competencies while helping students investigate the world and how they fit into it.
For Brooks, who taught online in 2020-21 due to COVID-19, the Community Marketplace was a way for her students to not only learn about ocean life, but also understand some of the different careers and industries related to it. Her students spent 25 minutes in a Google Meet with a representative from a local custom aquarium company. They saw how different marine creatures interact with one another, asked questions about aquatic life in aquariums and inspected a starfish up close.
"They were highly motivated to ask thoughtful and purposeful questions that, in turn, led them to collaborate with their classmates and dive deeper into our inquiry project with even more questions," says Brooks. "This was such a powerful learning experience for my students."
What is the Community Marketplace?
An initiative of Edmonton Public Schools, the Community Marketplace is a menu of interactions that helps students make connections between what they are learning in school and the broader world. For the 2020-21 school year, that menu of interactions was made up of more than 30 organizations offering nearly 40 virtual opportunities. The free sessions are made possible through relationships with community organizations, who volunteer to share their passions and expertise.
---
More on K-12 career development from Careering
Client Side: Grade 12 was tough enough. Then the pandemic hit
Making career development 'stick' in K-12
How career exploration affects admission and scholarship success
---
The Community Marketplace is an initiative supported by the Career Pathways team, which facilitates resources and innovative, experiential learning opportunities that encourage students from kindergarten to Grade 12 to think about, explore and plan what life might look like beyond school. The team also engages the community, and builds relationships with businesses, not-for-profits, trade unions and post-secondary institutions to enhance student learning.
The 2020-21 school year marked the fifth year of the Community Marketplace in Edmonton Public Schools, and the interest from both teachers and community organizations continues to increase.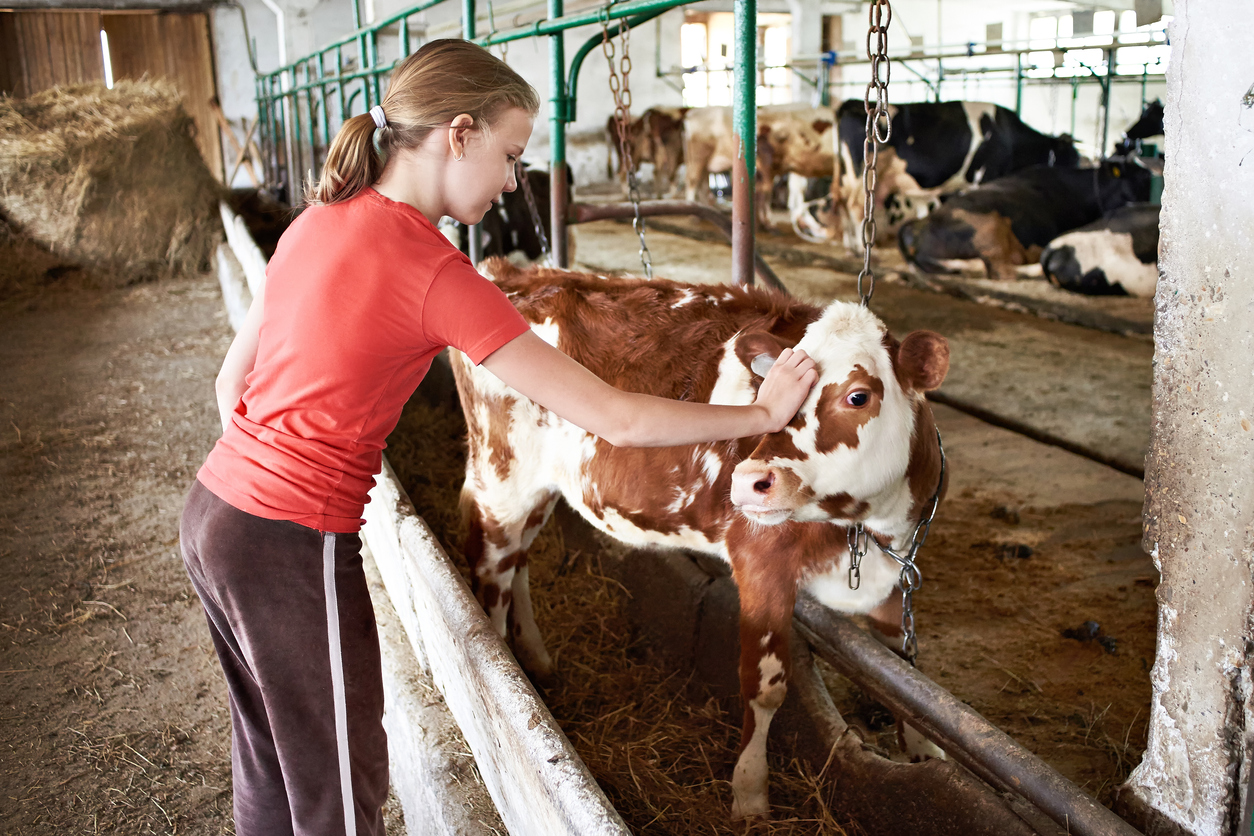 For Lindsay Adrian, Supervisor of the Career Pathways team, the growth is not surprising: "In any conversation I have with community members or teachers, the reaction is always the same: 'I wish this existed when I was in school. It would have helped me figure out what I wanted to do with my life. I'd love to participate.'"
At the halfway mark of the 2020-21 school year, nearly 120 Community Marketplace sessions had been scheduled at more than 70 schools across the Division; during the entire previous school year, a total of 118 sessions took place. Of course, in a school year unlike any other, these in-person interactions turned into virtual sessions, but students have continued to enjoy hands-on exploration of specific career pathways that link to the curriculum.
Virtual opportunities have allowed some organizations to get involved when they didn't have the time or staff to do so before, including some from outside of the Edmonton area. For example, students can learn about the relationship between agriculture and technology through the eyes of dairy farmers, simulate aviation scenarios alongside pilots and air traffic controllers, and discover what entomologists do by studying small crawling and flying animals. Students can also delve into various research methods alongside an expert in a particular field, turn a love of basketball into a curiosity about sports entertainment professions or even gain insights into a career in social media.
Regardless of the presentation topic, organization representatives involve students in a hands-on activity that is based on a part of their normal work week, but has been tailored to the grade level of the students.
"In any conversation I have with community members or teachers, the reaction is always the same: 'I wish this existed when I was in school.'" – Lindsay Adrian, Supervisor of the Career Pathways team
There are many different ways for an organization to become involved with the Community Marketplace. The Career Pathways team directly recruits organizations to participate, and staff at Edmonton Public Schools may recommend an organization be included or an organization may reach out to learn more about how to become involved. The Career Pathways team works with the organization to develop an engaging session for students and identifies relevant curricular links so teachers can see a natural connection to what they are teaching.
"It creates a unique opportunity for businesses to leverage the creativity of youth, using their insights to help create innovative solutions to problems they are looking to solve," says Adrian.
Teachers are invited to browse the available opportunities each fall, and then request the sessions that suit students' needs, taking into consideration grade level, student interest and the Alberta Education curriculum.
Benefits beyond the school years
The success of the Community Marketplace is evident, especially with feedback from teachers about how much they appreciate new tools and experiences to draw from to address the curriculum, how engaged their students are in the subject matter, and how their students' understanding of various careers and career pathways expands. Community organizations also benefit by building social capital through connection with community, educators and students.
While the essence of the Community Marketplace takes place inside the classroom during the school year, the impact of what is often a 60-minute interaction can be measured in the following days and weeks, as well as in the years to come. A student may apply a skill learned during another class, register for a high school course due to an interest sparked or enter a post-secondary program in a career they would have otherwise never considered.
The focus is the future
The Community Marketplace initiative fosters growth and success for students in Edmonton Public Schools by supporting their journey from early learning through high school completion and beyond.
"Through collaboration, we can provide opportunities for students by drawing on the expertise within our communities," says Adrian. "Together we can offer authentic and meaningful learning opportunities that can change a student's world."
Heather McIntyre (Bachelor of Communication, Mount Royal University) has been a Communications Consultant at Edmonton Public Schools since 2019, focusing on internal projects and content management. She previously handled media and public relations for the Edmonton Public Library after starting her career in journalism.
Sean Jones (HBA, MACT) has been a Consultant with Career Pathways at Edmonton Public Schools since 2015, and shares with the team 20 years of experience as a generalist in the fields of technology, arts, conference management and social sciences.  
Edmonton Public Schools' Career Pathways team helps students discover the world around them, and grow skills and competencies through rigorous and relevant projects, activities and experiences all connected to curricular outcomes. Learn more at epsb.ca.