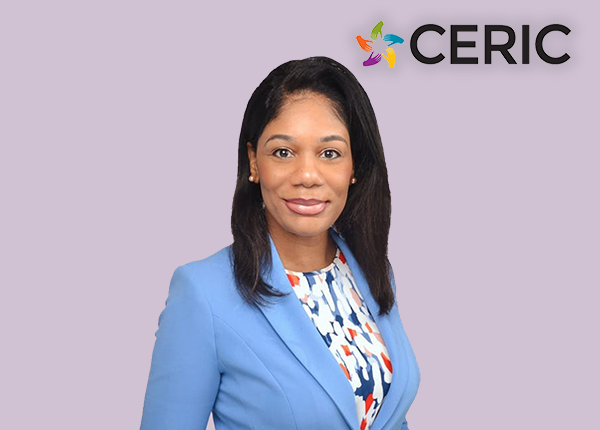 2023
Announcing CERIC's next Executive Director, Kay Castelle
The CERIC Board of Directors is pleased to announce that Kay Castelle will be joining the national charitable organization as its new Executive Director, effective February 27.
"Kay's leadership will help to write the next chapter for CERIC in advancing education and research in career development in Canada," says Candy Ho, Chair of the CERIC Board. "Kay is a strategic thinker and doer who co-creates with community, empowers teams and champions positive change." Ho added that she would like to thank all those involved with the Executive Director Search Committee for their service. 
Castelle joins CERIC from Food Banks Canada where she has been the Director of Learning & Knowledge Exchange. She is also the part-time Executive Director at Hand Up From Hunger Toronto, Executive Board Member at the New Beginnings Support Program and a volunteer Career Mentor at Times Change Women's Employment Service.  She has a Master of Arts in Adult Education and Community Development from the University of Toronto, holds a Certified Training and Development Professional (CTDP) designation from The Institute for Performance and Learning, is a Certified Prosci Change Practitioner, and has completed Certificates in Career Development and Work-Life Coaching with Career Professionals of Canada. 
"It is an honour to be appointed as Executive Director of CERIC. The career development ecosystem is poised to continue shaping public good. With advances in career development theories, models and evidence-based strategies and tools, it is a time to innovate, expand career services, renew our attention to groups most vulnerable to career disruptions and respond to labour market and employment needs," says Castelle. 
It had been previously announced last fall that CERIC founding Executive Director Riz Ibrahim will be leaving CERIC to take on the position of President & CEO of The Counselling Foundation of Canada. He will succeed current Foundation leader Bruce Lawson in this role. The Foundation established CERIC and has been its primary funder.  
 "Given the close relationship between the Foundation and CERIC, I am excited to work in my new capacity with Kay to build on a strong foundation," says Ibrahim. "CERIC is in extraordinarily good hands with a very bright future."  
As CERIC Executive Director, Castelle will lead the development and delivery of the strategic goals and objectives for the organization, supporting the CERIC Board, Committees and staff in their efforts. The focus is on progressing CERIC's dual mandates of promoting career development for public good and building career development knowledge, mindsets and competencies. This will continue to involve actively engaging stakeholders from across the career development spectrum. 
At Cannexus, Canada's Career Development Conference, held in Ottawa last week, Castelle was able to get a first-hand look at the challenges and opportunities facing the field of career development. With more than 2,000 delegates both in-person and virtually, she experienced the passion, expertise and life-altering work done by professionals from a broad range of sectors in employment, career counselling and workforce development. 
"I believe there is a profound opportunity to advance education and research in career development and counselling. Together we will move our mission forward with a spirit of collaboration, innovation, curiosity and inclusivity to amplify the conversations and practices happening across Canada and internationally," Castelle says. "I look forward to working alongside the exceptional staff, Board members, volunteers, funders and community partners to deliver value to our stakeholders and increase the economic and social well-being of people in Canada."