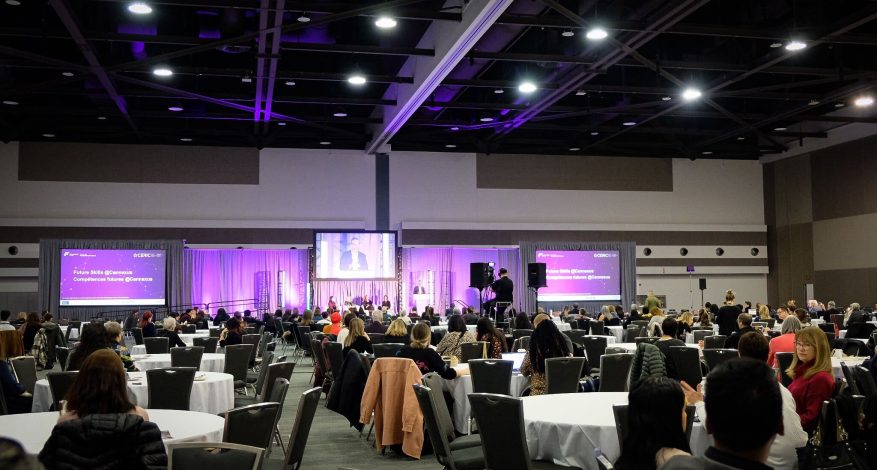 Careering
Canada's career development profession – on the cusp of greatness
We must come together as a sector to leverage the unique momentum driving our work today
Deirdre Pickerell
"Never before in human history has career guidance been more important"
– Anthony Mann, OECD (Educaweb, 2020)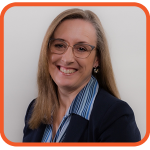 From where I sit, with 30 years working in career and employment services / workforce development, the future is bright. We – career coaches, career counsellors, career professionals/practitioners, employment and training officers, trainers, job developers, case managers (the label does not matter) – are critical to the health and welfare of individuals, communities and the country.
And this isn't just conjecture – we have evidence! In some cases, this evidence is broad and perhaps far removed from daily practice, such as:
"Evidence for the broader economic benefits of career development show its positive impact on the labour market, the educational system and social equity" (Hooley & Dodd, 2015) or
"Career guidance and development are critical for both continued labour force attachment, overall wellbeing, economic security, and career satisfaction" (Irwin, Lipsey, and Coronel, 2021).
In other instances, the evidence seems more closely connected to our daily work:
"Clients participating in career services demonstrated statistically significant increases across all 16 indicators of mental health and wellbeing" (CCDF, 2021) or
"At the end of the research period, over half of clients were employed (53%). Another 43% were either in school, training, or unemployed but looking for work" (CCDF, 2021).
Separate from the extensive literature that demonstrates the impact of our work, other significant research is available, or underway, that looks at our field from various vantage points. This is especially timely given the future of work, the COVID-19 pandemic's disruption of many parts of the labour market and ongoing global discussions related to career guidance.
---
More from the author
Optimizing engagement to pivot effectively
CDPs have an incredible – and untapped – opportunity to connect business to career development
Sustaining engagement in the midst of a pandemic
---
Recent research completed as part of Future Skills Centre's Responsive Career Pathways initiative observed that career development professionals and the services we provide are critical to supporting all individuals in Canada to navigate an ever-changing labour market. CERIC is also currently supporting two key projects that will provide important contributions to the sector. One is "Scoping the Canadian Career Development Landscape," which seeks to fully map the sector so we have a better idea of who is doing career development work. The other, still in RFP stage, will explore "How the Changing Nature of Work Will Impact the Concept of Careers and the Role and Identity of Career Developers."
The Canadian Career Development Foundation and its partners are leading an initiative to establish a professional home for the sector – a virtual centre building excellence and innovation in career and workforce development. The Career Development Professional Centre will be a home for the competency framework, code of ethics and associated resources. It will provide free or low-cost training on career development in our emergent labour market; create and nurture a community of practice, where CDPs can exchange and grow with respect to their practice; establish a central hub to promote existing training/events; and so much more. The Centre will highlight important literature and research on the evidence base of our sector and be a unified voice to advocate for the career development sector, highlighting how we contribute to the socio-economic health of individuals, communities and the country.
"Recent research … observed that career development professionals and the services we provide are critical to supporting all individuals in Canada to navigate an ever-changing labour market."
Canada has long been considered a global leader in career and employment services, products, programs and resources, but there is something different now – a sense I haven't felt before. Perhaps the sector is maturing and coming into its own; perhaps we are frustrated by ongoing and long-standing issues related to what Sarah Delicate and Angela Hoyt call The Illusion of the Employment Services Sector. Perhaps we recognize our clients are facing a labour market far more complex and chaotic than previously seen. Ultimately, the source of the momentum likely doesn't matter. From my vantage point, we sit on a precipice and it is time to act.
We must come together as a field, not limited by geography, work environment, clients served or funding models. We must claim our place as experts in careers and allow that knowledge to shine through. We must be active participants in service design, rather than passive recipients of funding. We have an important role to play in helping employers see the value of investing in career services for employees and in supporting them to take even small steps. In essence, we need to stand proud as what we are – a profession steeped in rich history, deep knowledge and expertise – and fiercely defend the contributions we've made.
As a start, I'd encourage those working in career and employment services to reflect on what it means to be a career development professional and how your work impacts the lives of your clients. Think about what part of your work has made you feel proud. Then, walk forward, shoulders back, head held high and toot your horn, because what you do matters – and everyone needs to know it.
Dr. Deirdre Pickerell is a nationally recognized, award-winning industry thought leader with over 30 years' experience as a career development specialist, human resource professional and adult educator. She has a strong history of strategic and collaborative leadership, research and resource/program development, training and capacity building throughout the career and employment services sector.