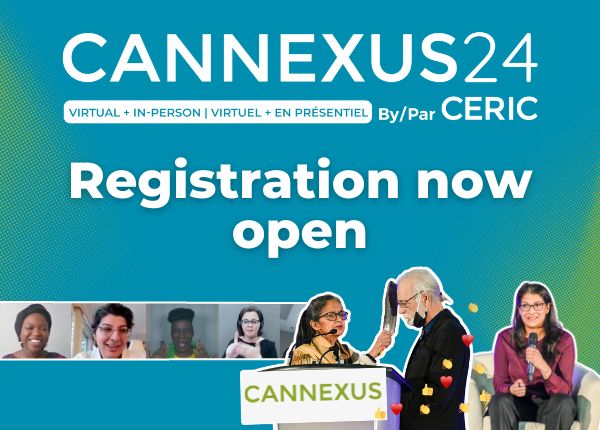 2023
Registration now open for Cannexus24, Canada's Career Development Conference
Cannexus24, Canada's largest bilingual career development conference, is now open for registration with Super Saver rates available until Sept. 8. The Cannexus24 conference will take place from January 29-31, 2024, both virtually and in Ottawa, Canada. Whatever the format, Cannexus24 will leave you feeling empowered to enact change and to build our future together through career development. More than 2,000 professionals combined attended the last hybrid Cannexus.  
As a delegate, you can choose to "Experience Cannexus Your Way." The virtual and in-person portions have largely separate programs but shared keynotes and main stage sessions for all delegates to interact. In both experiences, you can expect an impactful gathering where you will explore innovative approaches in career and workforce development, and connect with peers from across Canada and around the world. 
Super Saver rates for the virtual conference start at $210 with special $50 rates for students. The in-person rates start at $390. Members of more than 30 supporting organizations receive 25% off either virtual or in-person registration. The 25% discount is also available for groups of 5 or more.  All delegates get access to the virtual recordings after the conference for three months. 
This year two pre-conference workshops will be offered in Ottawa to enrich the conference experience. Strengthening Practice Through Career Theories and Models: New & Creative Approaches is based on the forthcoming sequel to the popular Career Theories and Models at Work book and will be delivered by co-authors Dr. Nancy Arthur, Dr. Roberta Borgen (Neault) and Dr. Mary McMahon. Cannexus will also present the powerful Indigenous Blanket Exercise, which explores the historic and contemporary relationship between Indigenous and non-Indigenous peoples in Canada. 
Bursaries are available to support career development professionals in attending the virtual portion of Cannexus. The Marilyn Van Norman Bursary will be awarded to 13 community-based career development or employment practitioners, one from each province and territory. The Young Professionals Bursary will go to 12 individuals aged 30 or younger and engaged with career development or employment work. Preference goes to individuals from equity-deserving groups. The application deadline for bursaries is September 29, 2023 
Additional information is available on: 
Cannexus is presented by CERIC and supported by The Counselling Foundation of Canada and a broad network of partners. For more information on the conference and to register, visit  cannexus.ceric.ca.