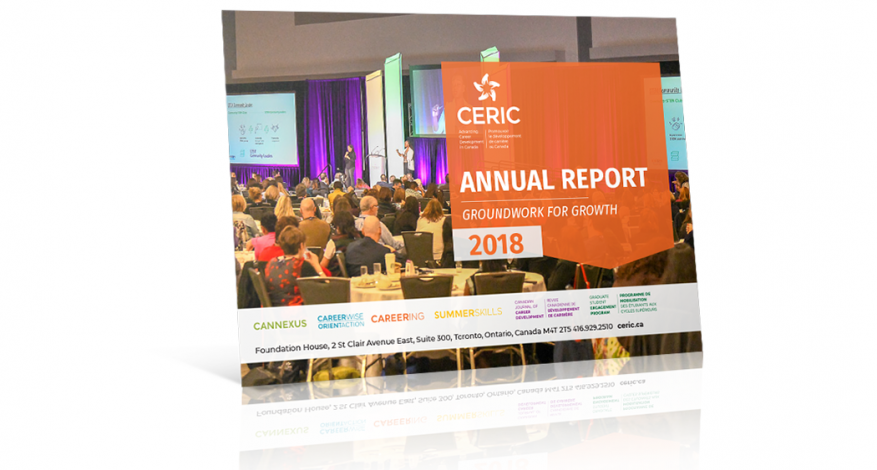 2019
Groundwork for growth: CERIC's 2018 Annual Report
Persistent, incremental steps can lead to big jumps. Having spent much of the past 13 years striving to reach further with every step, 2018 was a year of reimagining, recalibration and reinforcement. CERIC's 2018 Annual Report showcases how we laid the groundwork to allow us to take bigger leaps in the future.
In the 2018 Annual Report, Board Chair John Horn and Executive Director Riz Ibrahim discuss the many ways that CERIC has been advancing career development in Canada in order to enhance the economic and social well-being of Canadians. Throughout the year, CERIC continued to expand and deepen the knowledge of Canada's career development professionals with a focus on how we can best engage with career professionals digitally going forward.
Some of the many highlights for CERIC from the past year:
A few measures of our impact include:
The 2018 Annual Report includes a review of key activities from the past year across CERIC's three strategic priorities: Research & Learning, Community & Collaboration and Advocacy & Profile, as well as an overview of financial performance in 2018. Special thanks is also given to CERIC's funder The Counselling Foundation of Canada, volunteers, staff and partners.