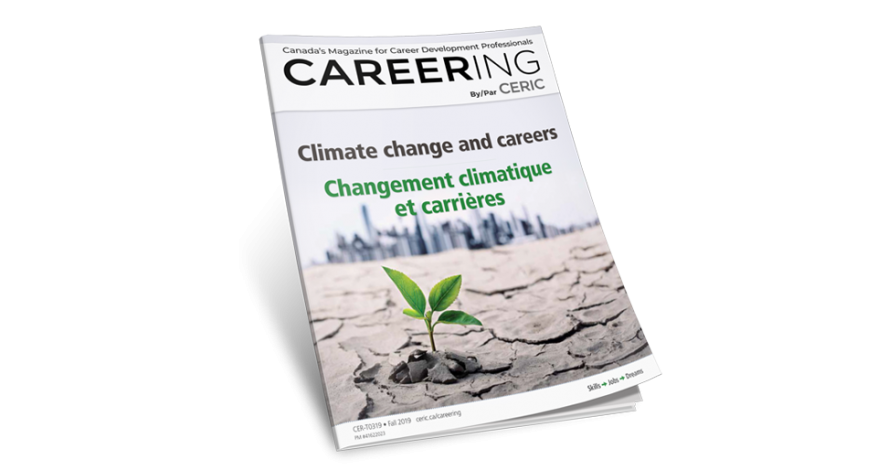 2019
Fall issue of Careering magazine explores timely theme of Climate Change and Careers
CERIC's Climate Change and Careers issue of Careering magazine aims to help professionals working in career development reflect on their role in preparing students and jobseekers to tackle this complex global issue. The issue comes as thousands of Canadians took to the streets last month as part of global protests demanding stronger responses to climate change, inspired by the leadership of 16-year-old Swedish activist Greta Thunberg.
You will find articles examining how climate change will affect specific sectors as well as the labour market more generally, and how education can prepare youth to respond, including these articles from the print edition:
Plus, read these online-exclusive articles:
Careering is Canada's Magazine for Career Development Professionals and is the official publication of CERIC. It is published three times a year both in print and as an emagazine, including select content in French. Subscribe to receive your free copy. You can also access past issues for free online.
The next issue of Careering magazine (Winter 2020) will be on the theme of "Ethics and Professionalism."