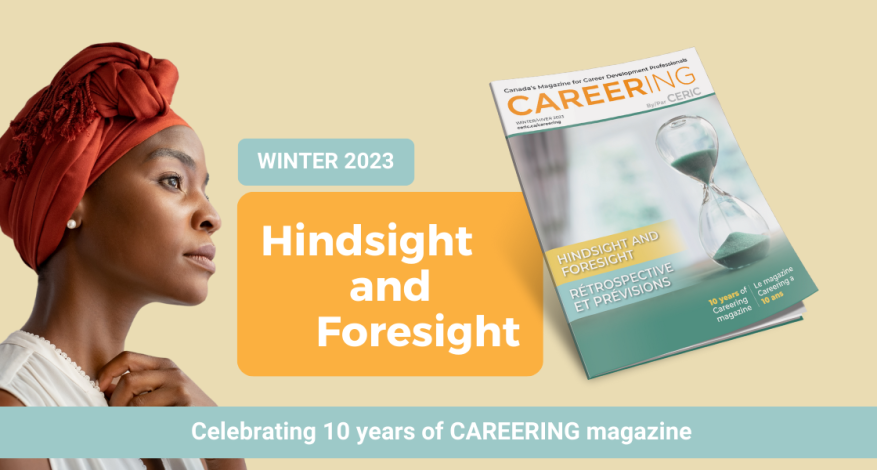 2023
'Hindsight and Foresight': Winter 2023 issue marks 10 years of Careering magazine
This special 10th-anniversary issue of Careering magazine, on the theme of "Hindsight and Foresight," welcomes back many past contributors to reflect on where the field has been and where it needs to go. In our 10 Questions interview, we also speak to outgoing CERIC Executive Director Riz Ibrahim, without whom Careering would not have existed.
Articles include:
As we celebrate this milestone, we are mindful of ongoing shifts in how people learn and consume information. After two years of publishing Careering exclusively online, we recognize that we need to continue to evolve to meet career professionals' learning needs. In our 2022 Content and Learning Survey, respondents also expressed an appetite for change.
With a sense of nostalgia, gratitude and excitement, CERIC has decided to turn the page on this chapter of Careering. The Winter 2023 magazine will be the final issue of Careering as we currently know it.
Thank you for coming with us on this journey, as we all work to advance career development in Canada. The road ahead will be winding and require ongoing learning, but we're excited about the opportunities that lie in wait.
You can access past issues of Careering magazine for free online.